"Are you ready?" is the question they ask you at Conquer the Gauntlet. When CTG announced their ProTeam earlier this year I was chomping at the bit to try one of their course. I might as well been a bull looking at a red flag. CTG's Pro Team includes the likes of Matt Willis (whom you'll be seeing soon on a certain Greek named show you may heard of), everyone's favorite Death Racing Badger, Christina "HB" Armstrong, Nikki Call and Nathan "Napalm" Palmer to just name a few. Who wouldn't want a piece of that action?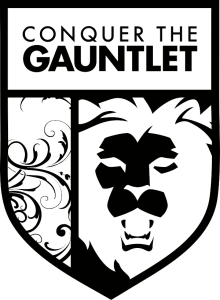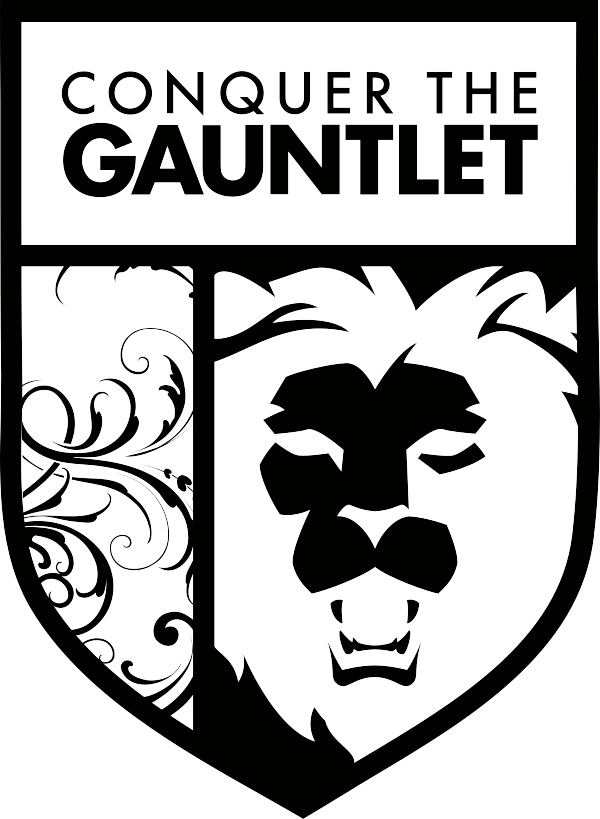 One of the biggest things I hear from people when talking about their OCR experience, both the new competitors and the initiated, is that the bigger named races have somehow lost that family feeling. While most racers remain a tight-knit community, the feeling of the series itself having a personal, vested interest in you is not as consistent. Some of that is the nature of expansion and stability, others is a culture change as time goes by and staff turns over. CTG is a family run operation and that comes through from the moment you arrive at the race.
David Mainprize and the Crew at CTG did an amazing job putting things together with less than a one week lead time. They got the DFW Adventure Park ready for the Gauntlet after some newsworthy flooding had wrecked the original site. Everything was well marked, making getting lost pretty hard to do, even if you're multi-tasking.
Parking was a breeze and inexpensive, normally 10 bucks but I got in for free.  The lot was clean and navigable; even with all the rain I never worried about being stuck in the mud, which for our Texas racers has seemed to be the true final obstacle of the day for the past 2 race seasons.
Check-In was a little odd, it started about 30 minutes before the start of the Elite Heat. This is not something I want to be thinking about so close to the start time. Once it got moving, the check-in process itself was great. Registration was broken down into wave time lanes instead of by bib number. I got chipped and headed off to the bag. Bag check fees are $3 and the money collected is then donated to charity.
If you run Pro/Elite at CTG you are taking on a mandatory obstacle completion event. They give you a flag football belt to wear and if you cannot complete an obstacle, you turn in your belt and you are removed from the prize pool. CTG is beatifically simple in its difficulty
CTG is beautifully simple in its difficulty. Many organizers can go overboard, making their obstacles overly complex and not getting through to your athletic ability or endurance. Here, the rig looked so simple; just 5 quick transitions. However, the twist was using thin grips in between which created an unexpected belt drop off for many of my fellow racers.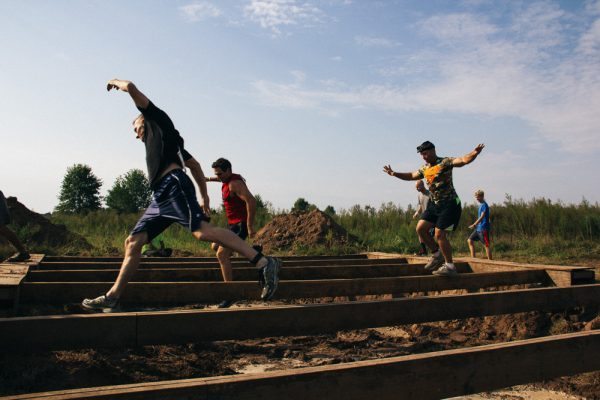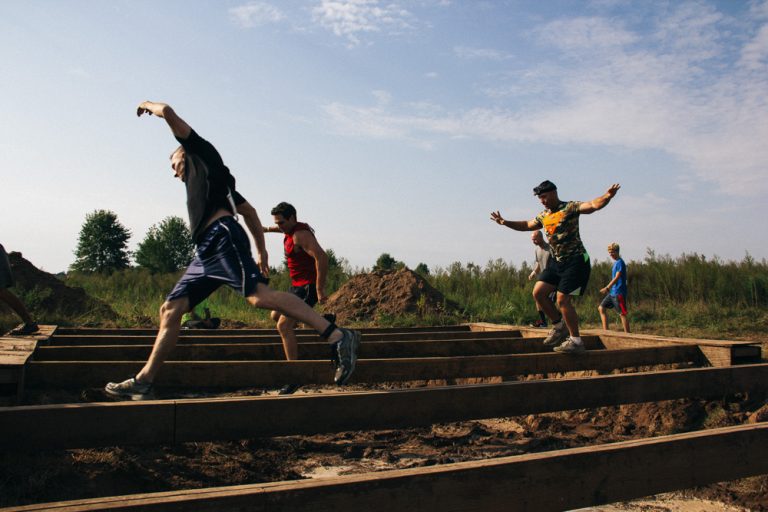 The balance beams and their associated transitions were unexpectedly difficult.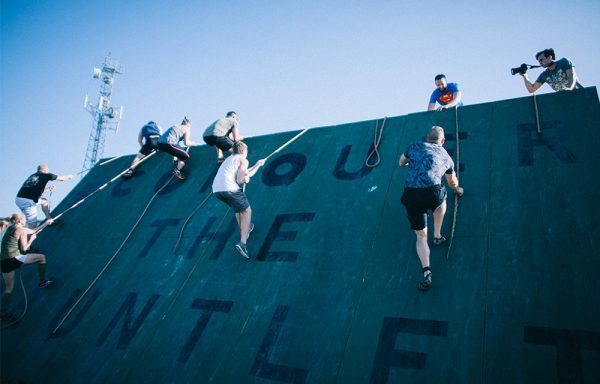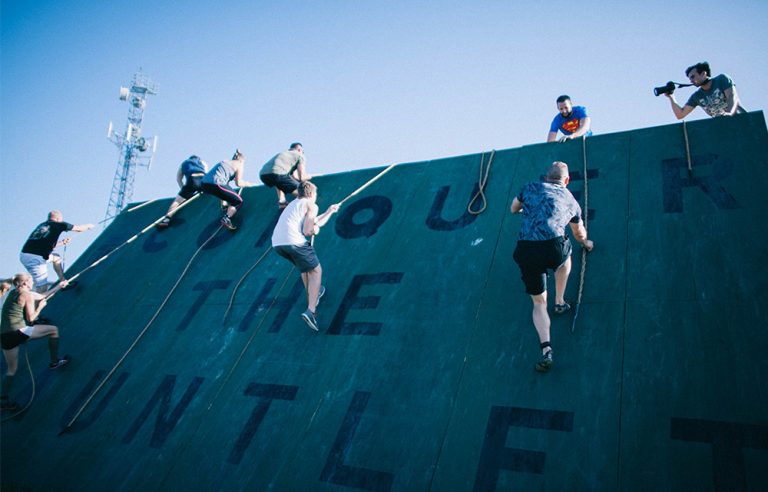 There was a 12-foot slip wall (Continental Divide); that bad boy drove me nuts, but again simplicity.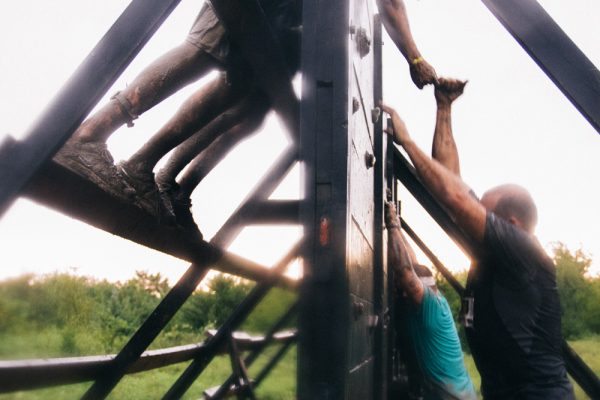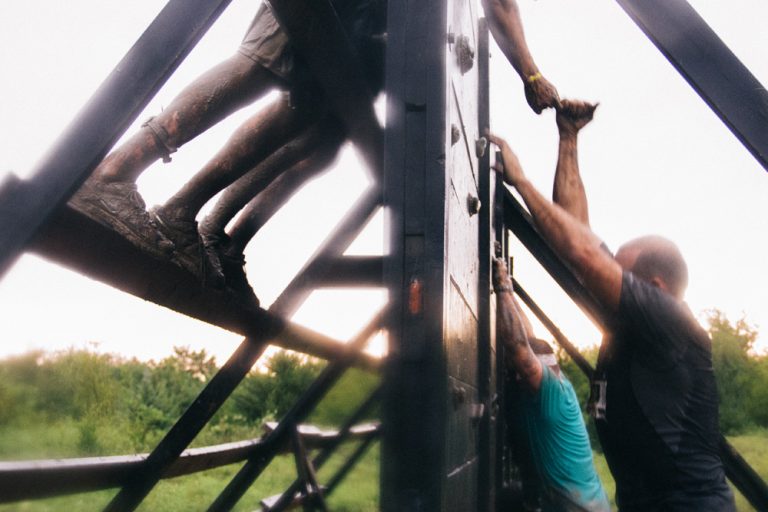 A 10-foot wall (Wall-Scale) with small holds to make you think about your path up and over.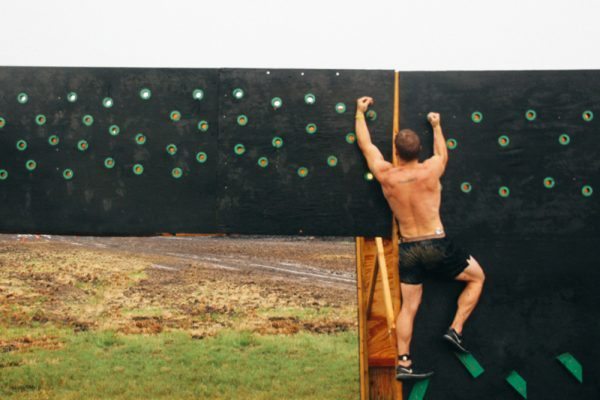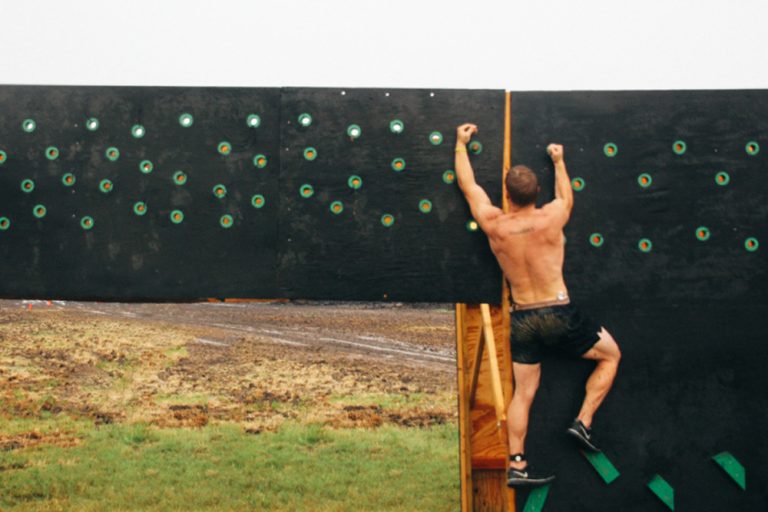 One of the signature obstacles, Pegatron, could have single-handedly doubled lumber sales in the state. It looks like a simple pegboard, but you move side to side along a great distance. It was a total blast to mess around on.
More Cowbell is a rope climb obstacle with a dark side; the object is to kick the bell if you can get your hands wrapped around the incredibly thick rope you need to use to climb it.
Stairway to Heaven is a foot free blast and I can't help of thinking of some creative ways to complete it.
Up from the Grave definitely made some people face their fears leaving you with one amazing experience as the Belly of Beast awaited.
When you crossed the finish line you received an amazing reception. The CTG Ownership Family is right there to medal you and to give you a heartfelt congratulation. The festival area was stellar; great food, music and tents to relax and enjoy yourself. The Merchandise tent had a great selection or gear, shirts, tattoos and patches, all of top quality. The camaraderie of the experience, as I walked around and chatted, was for lack of a term, warmly complete. Everyone felt like they were sharing in each others accomplishments together. It was a great reminder of some of the things that first brought me into the sport.
If you haven't been to Conquer the Gauntlet, I recommend you getting in a car or grabbing a cheap plane ticket to make your way to one. As for me, I am trying to do everything I can to get to another one this season because it was so much fun. Even the Infamous Norm made his way down to Dallas to give it a try. That alone should be enough to entice you to come and experience this Mid-Western Race series. You won't be disappointed and I look forward to seeing you in the mud.
Conquer the Gauntlet Dallas 2016
Check-In - 9
Festival Area - 9
Environment/Atmosphere - 9
Course/Obstacles - 9.5
Parking - 9
User Rating:

4.65 ( 2 votes)