My interest in BFX originated in March of 2015, my plan was to complete BFX in what ended up being BattleFrog's last Sunday event. However, I ran into a small problem, I was running Elite on Saturday and I met which may still be the most difficult course I have ever encountered. It coined the term the Brenna Bars, had Elites having breakdowns on the course, and Hobie Call said the course was harder than the Killington Beast; establishing BeardTM as a premier Race Director. In fact, there were podium finishers who took 7 hours to complete a 10-mile course. I awoke on day two and couldn't close my hands to pull up my sock and knew I had to call it in.
I waited over a year to give it a shot in San Antonio in April 2016. I typically race Elite/Pro/Competitive to push myself against the best. I am still recovering from an arm injury that almost had me under the knife for both arms this past off-season; so the trick was to be able to throttle myself down while still pushing myself to the limit. BFX seemed like a perfect match and I was right.
Parking was a well-organized, as usual, with BattleFrog. As with most race locations, the road was a small two lane road about a mile off of the main strip. The staff did a good job of keeping cars moving so that a backlog would not be an issue. You had your standard $10 parking fee and you then were directed to a coned-off parking area.
Registration was a short walk and BattleFrog has done a great job of making this quick and painless. I saw on-site upgrades and it only added a few short minutes to move your entry from one wave or race type to another. BattleFrog has excelled in this area, an area that can potentially cause many headaches.
The Merch Tent is right past the registration area and you immediately need to fight the urge to pull out your wallet before you race. Sweet new arm sleeves, socks, quality made hats, patches and shirts are all on file. Additionally, you can actually feel it before you buy it, which is great.
The festival area was well-organized; good music that had a wide reach without being too loud. There seems to be a battle of the Porta Potties between BattleFrog and Spartan because I have never seen such consistently clean facilities throughout the day until this season. Sounds silly but it's nice to not feel like you're playing Russian Roulette when you need to go.
With Dustin's Departure from Spartan there is no longer a debate on who is the hands down best MC in Obstacle Course Racing, that magical and unbelievably motivating voice belongs to Coach Pain.  No matter the wave, the man gets you ready to get after that course. The BFX send off was both comical, courtesy of a man-made push-up bench, and inspiring as he painted the mental picture of what you are taking on.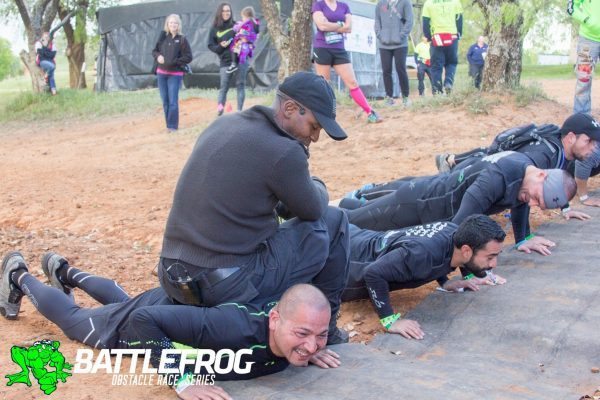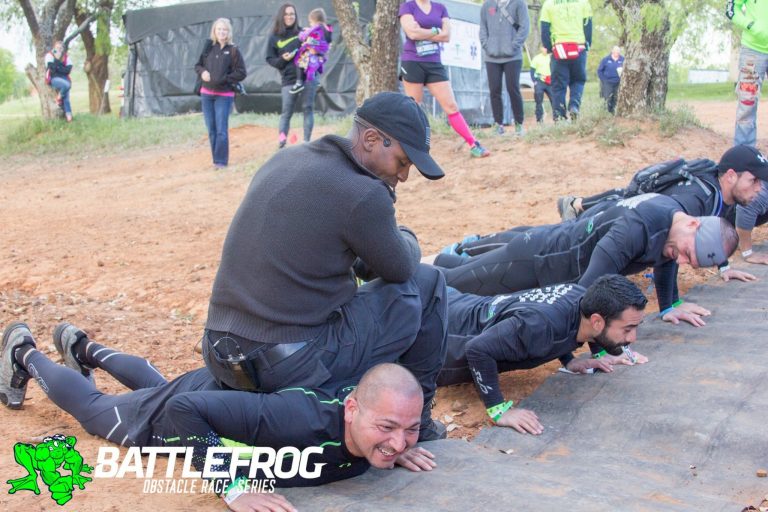 To finish a BFX you must run a 15 mile course (3 Laps) with 75-95+ obstacles at a minimum, but you have 6 and half hours to go before you start your final lap. The question is like that of one who wants to tackle an Ultra Beast, how much can you endure? Are you depleted or defeated? Do you know the difference?
Off we go to tackle the 27 obstacles per lap that lay ahead. What makes this really different compared to your normal Elite or Open waves is that you have four types of racers: Me, I'm here for 3 laps and my medal, there are ones who wants to see how long they can go before they feel like they are done, there are the endurance junkies, and then you have the Competitors who don't care about the money. They care about the win and they are not going to stop until they have that Trident in their hands. That's the beauty of BFX you can potentially find the entire field of racer types in the same starting corral and that is pretty special.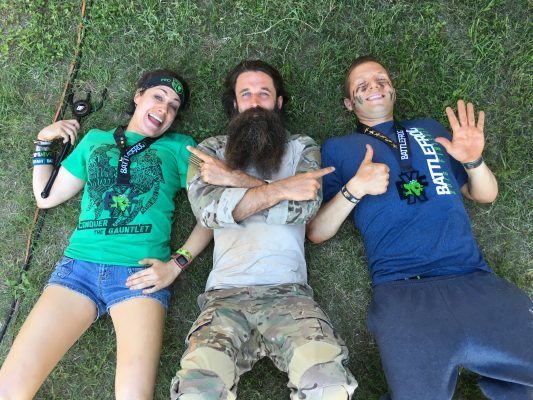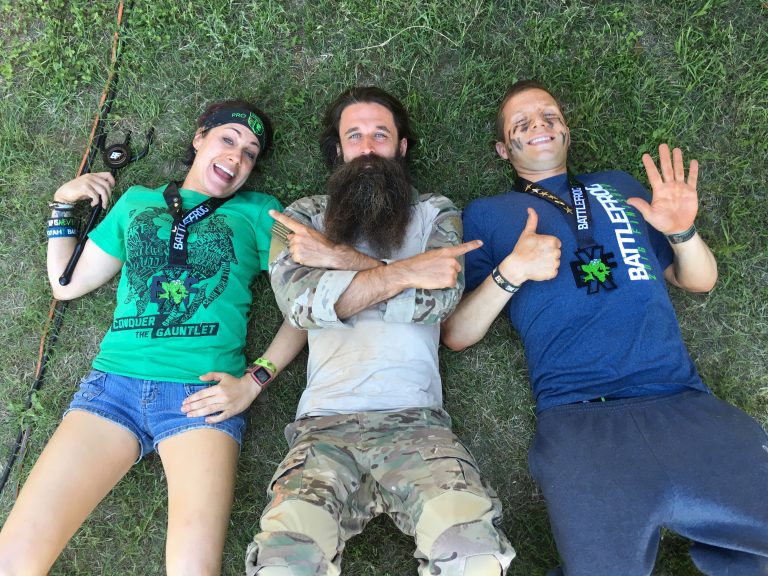 The obstacles are the signature BattleFrog style, grip and back strength heavy. With BattleFrog's new mandatory completion rules for BFX it will be interesting to see if there will be more creativity and diversifying away from that theme.
The Jerry Cans were long and heavy with a bottle neck at the beginning and end during the mid-day. The rigs were challenging, maybe it is because of where I am in my rehab, but in some cases I found the Easy Lane to be harder than the Intermediate and Elite lanes. Again it will be interesting to see if rules (beyond a yet to be determined allowed level of assistance) and/or configurations will change now that mandatory completion or a penalty lap has entered a non-cash payout wave. The Tip of Spear is completely reborn with the new material used to make it increasingly difficult throughout the day. The monkey bars are now spinning, adding a degree of difficulty beyond your basic playground while not making you have nightmares like they did in Houston. The Weaver, which is completed as it sounds, with its painful square bars will push those with limited flexibility.The real obstacle for BFX is your mind.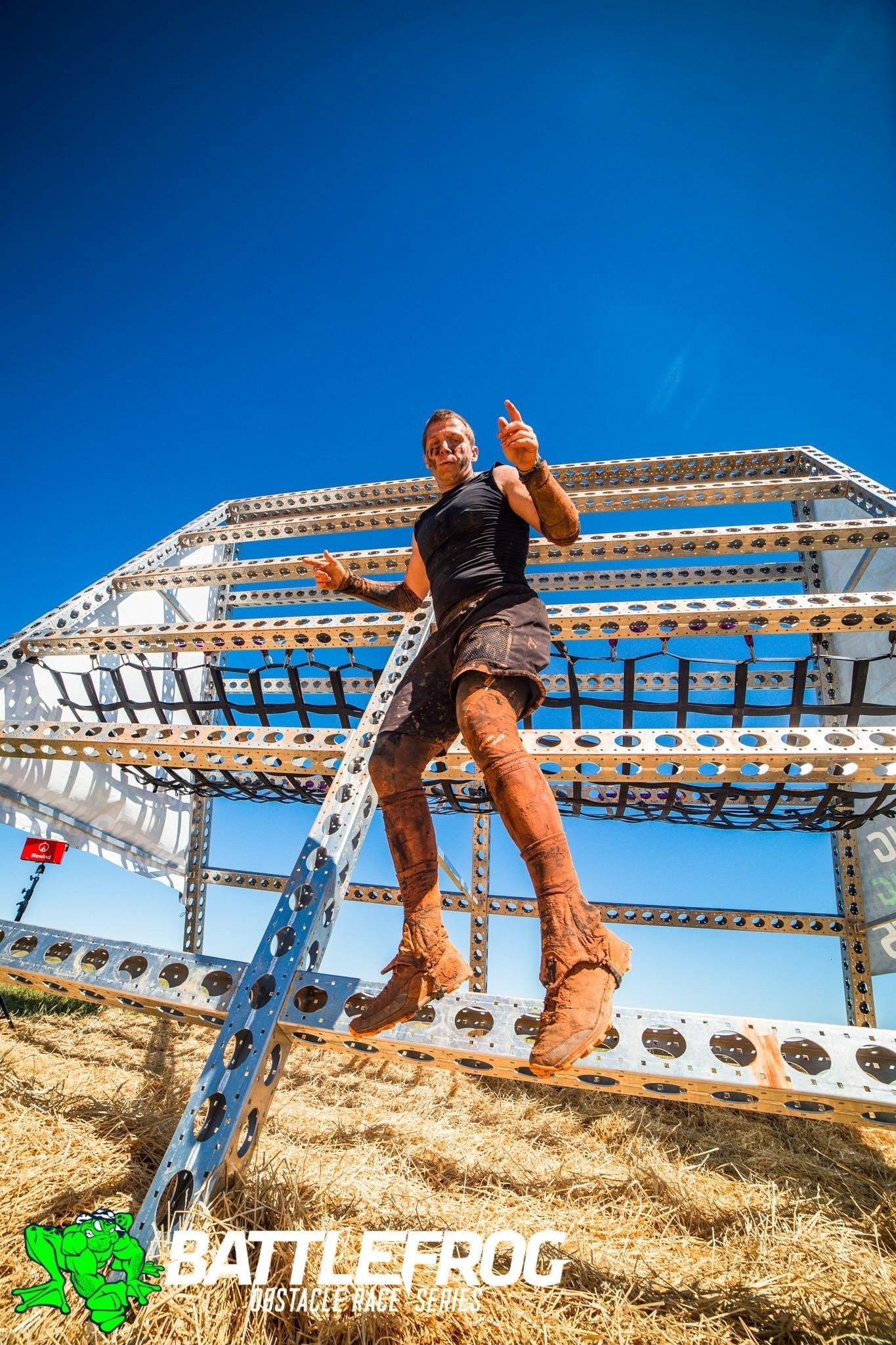 The real obstacle for BFX is your mind.
Sure you may run into a cranky employee or two but that is just noise. I was amazed as I ran lap after lap of this course how I felt, I felt like I was back in Killington. I was expecting that I would be able to go on cruise control and focus all my energy on keeping my upper body functional with 5-mile loops . That wasn't the case, I felt heavy and slow, really didn't hit my stride until much later than normal and found myself thinking, more than I would like to admit, maybe I'll go hard for 3 maybe a 4 instead of pushing for the Trident. The reality as I looked at my watch was that I was actually exceeding my pace goals those first 2 laps. I decided, with a little confirmation after each lap, I'll go until they will not allow me to start another lap. Pushing yourself like that is such a reward and as you passed the same faces hour by hour, in many, you could see the sense of pride they had for you as you keep on trucking.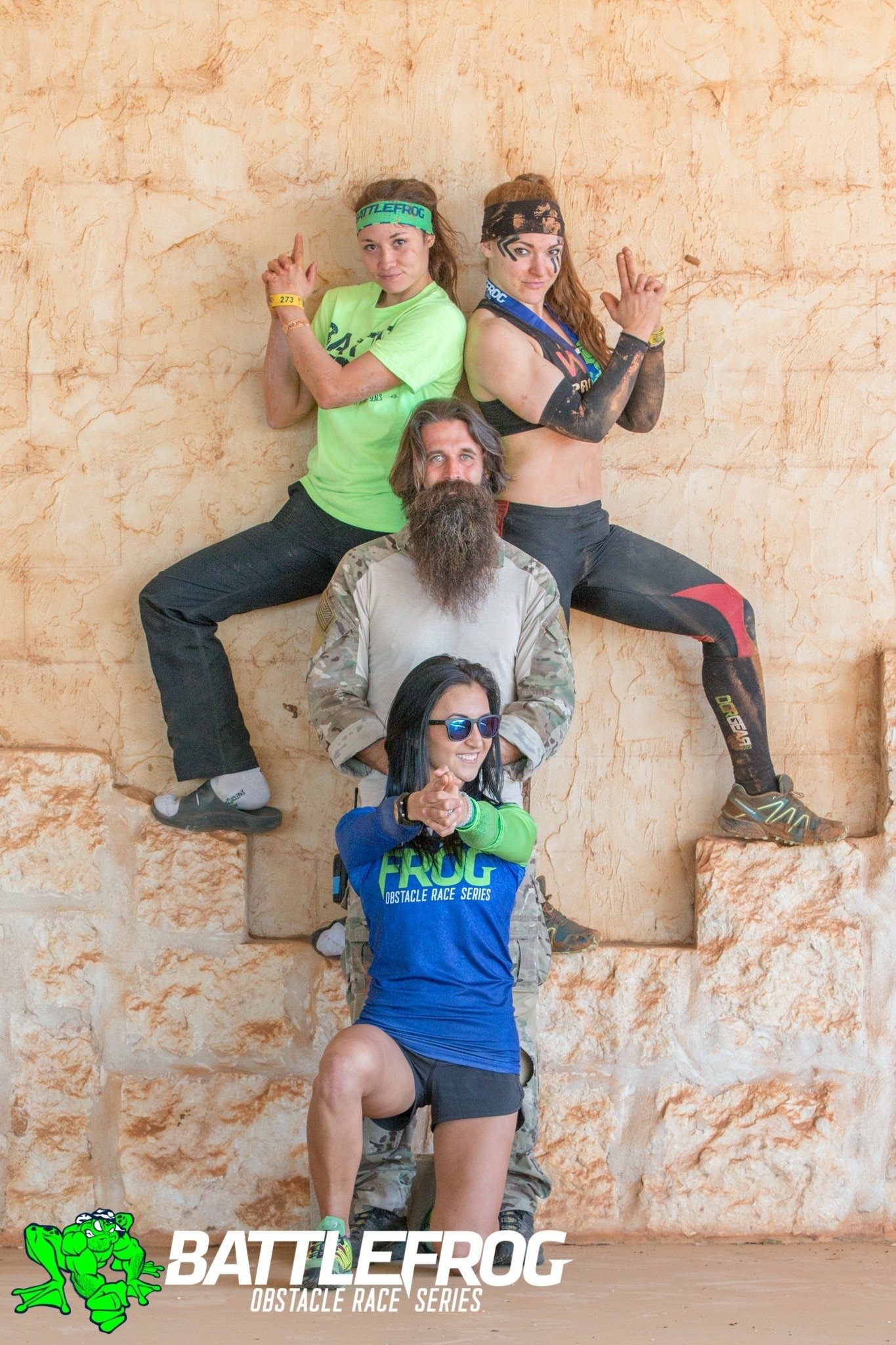 I may have fallen short of my Trident that Saturday, but I walked away with a lot of pride and knowledge on how to handle my next BFX. It's a special fraternity you join by volunteering for potentially 8 + hours of discomfort. A very SEAL like quality (not saying we are SEALs) in fact would be kind of cool to maybe have a bell to ring yourself out if you stop running before the 2:30ish cutoff and/or a special star for finishing after the cutoff time has passed. Just an idea for another discussion. BattleFrog Xtreme is an amazing and unique experience, one I would encourage anyone to take on at least just once. It's a special sort that would intentionally do it over and over but that is why so many of us love this sport so dearly. No matter who you are, how you define success or growth, BattleFrog and OCR has a place for you to find it. HooYah!
BFX San Antonio
Check-In - 9.5
Festival Area - 8.5
Environment/Atmosphere - 8
Course/Obstacles - 9.5
Parking - 9
User Rating:

Be the first one !