This year was supposed to be different, and it really is different. Having dealt with some serious injuries, I hadn't much considered participating in this year's Tri-State New Jersey Ultra Beast. As time drew nearer, I found myself feeling less like myself and more like a "never will". The decision came to run the race somewhere in the March time frame, and those that advised against it quickly realized that there would be little standing in my way. Last year's NJ UB was challenging, but I knew with all that I had been challenged with physically this year, my best bet of completion was here, not Killington.
While I won't go into the details surrounding how I was injured, I will tell you that going into this race I was plagued with a fractured left ankle, two sprained MCLs, a fractured left elbow, and two ruptured disks in my back. Having run NJ UB last year, I knew that this race would be a challenge, but nothing like we faced in Vermont (thanks, Norm). I had registered for this race, comfortable with the fact that a DNF was probable.
Quick Stats of Last Year's NJ UB
31.24 miles
11,542 ft. elevation gain
This year's Ultra Beast fell in line with some crazy weather predictions. There had been speculation that snow would be on the ground, the weather would be raining and cold, to upwards of 85° and sunny. When things finally fell into place, the weather would serve as an additional predictor of the race outcome – it was beautiful.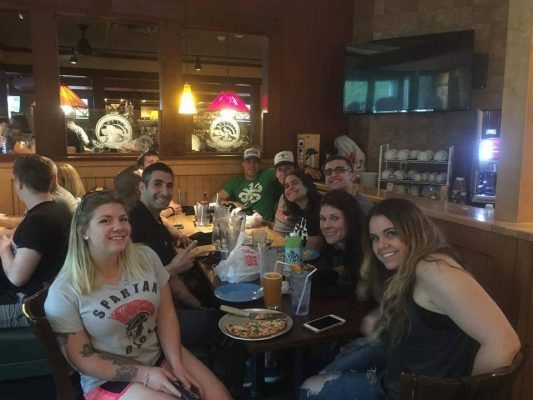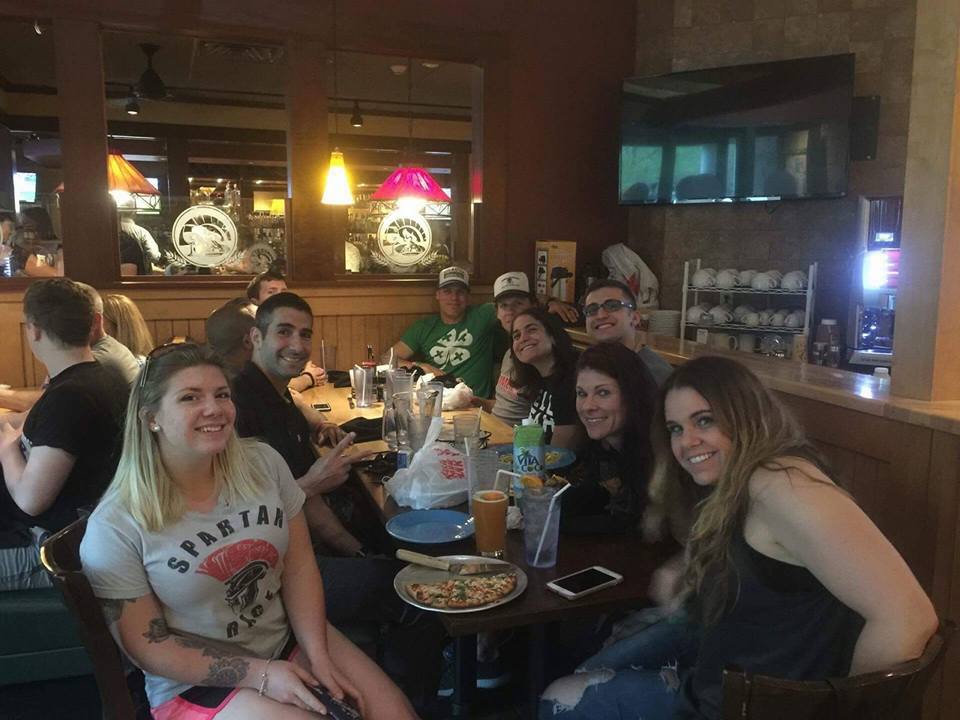 The Ultra Beast this year would start the same way it has for my other Ultra Beast adventures, dinner with some great friends. We had met at Smokey's Tavern for our pre-race meal and speculation about what was coming for us and whether or not there was, in fact, an additional UB loop hidden behind the legend on the course map. I ordered my typical fare; penne with grilled chicken, garlic, mushrooms, onions, broccoli, and spinach. We talked, we joked, we laughed, we left. I had been able to secure a spot in a room with some friends for the evening; there were four of us total, three were running the Ultra Beast. Our night was filled with preparations for the next day, as well as a medley similar to a chainsaw massacre in the way of snoring for most of the night.
Parking is something of a non-issue for NJ. Usually, you park in a lot and shuttle to the venue. However, this year, morning arrived, VIP parking in hand, I headed to the venue for bucket drop and warm up. We were not provided with free parking this year, but with VIP parking, it is smooth sailing. My walk, through the gates, was less than one-quarter mile from car to start line. At 5 AM, there is little in the way of traffic. This year's drop bin area was closer to the entrance, parked just behind the rope climb.
My typical warmups would consist of something along the lines of shivering to stay warm and stretching, both were out of the question. It was warm already and if I bent the wrong way, my back would be shot for the race. As we collect at the starting line, the coral filled with elite wave racers, it is announced that our heats would be pushed back 10 minutes, then 15 minutes, then 30 minutes. Having two UB in the bag already, I am not surprised, getting volunteers in place and safety gear ready takes time.
We heard our National Anthem, our race director, a few words of encouragement, then the pounding of anxious feet against the ground as the racers were released. Our name was called, the form of the 6:15 heat, and we answered. We climbed the wall, took to the starting corral, and waited to be released. This start line would be a familiar one, it has been the start line for many races here at Mountain Creek, but none as special as that of the Ultra Beast.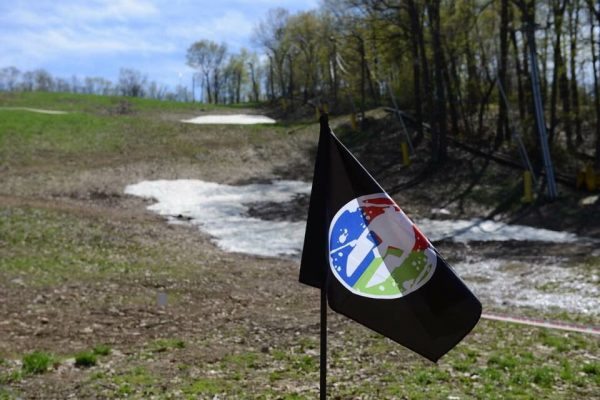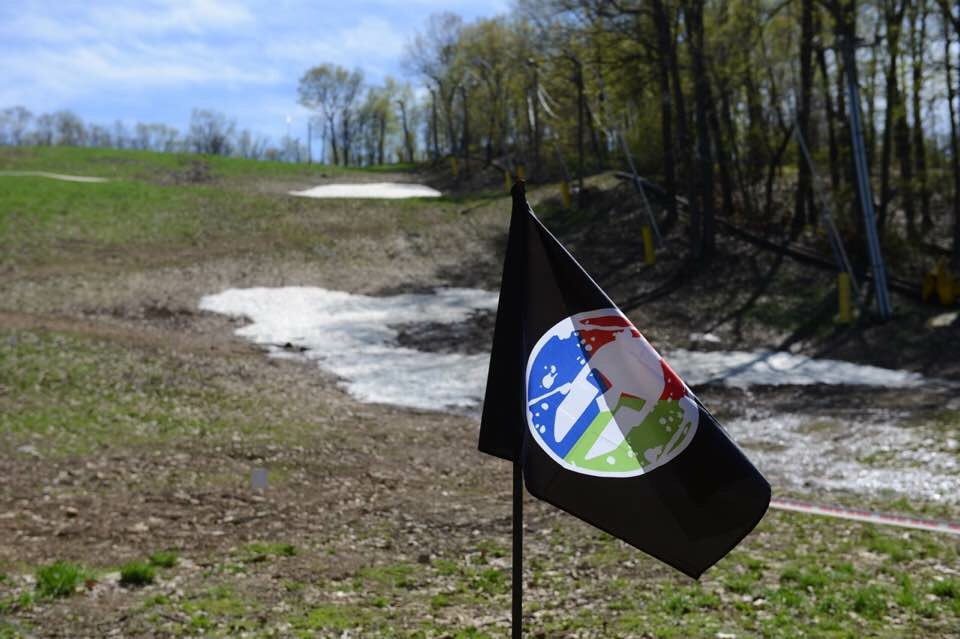 Our course layout was more in line with a technical trail than an onslaught of climbs. Our first ascent would be one we had encountered many times, but instead of following last year's course, this year would be one all its own, for the most part. We would, at times, find ourselves winding through familiar areas of the mountain, through some of that beautiful New Jersey terrain. Additionally, the dam found its way in front of us as well as the standard cold water crossing. I was anxious to find myself trekking through the PVC structures once more only to be disappointed in their absence.
Obstacles weren't anything to call home about. There were some new additions to the course in the way of Twister, Olympus, and Bender, of which I failed both Olympus and Twister… both laps. Other than that, it was everything we are used to… even Spartan calling some hay bales in the middle of our path an obstacle. Perhaps more like an obstruction that an obstacle, either way. Total Obstacles: 32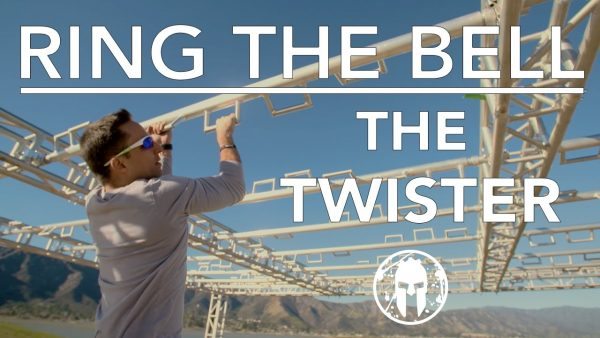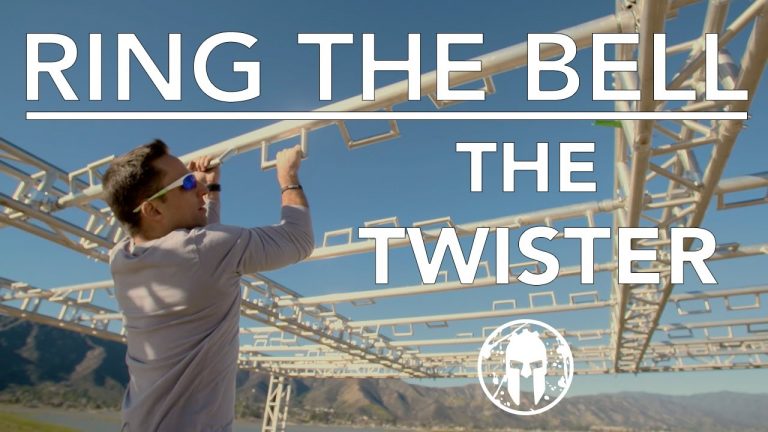 Olympus was an interesting addition in that it provided the means to test your grip in ways we haven't yet at a US Spartan Race. The obstacle provided rock holds, chains, and holes to allow a personal choice for obstacle completion. The angle of the obstacle itself created just enough to allow the race to use their knees but was tall enough that most could not touch the ground accidentally. The lack of foot placement opportunities means that the racer would solely rely on their grip strength to power them through the obstacle. Unfortunately for me, this meant obstacle failure…
Twister, on the other hand, was a cumbersome obstacle. Grip strength and timing are the keys to this one. I was able to navigate my way through the first few rungs, but my timing wasn't there and a quick grab left my grip strength, or lack of, exposed resulting in a failure. The spinning nature of the obstacle requires that you plan your approach and transitioning from section to section means that you will have to change your rhythm each time.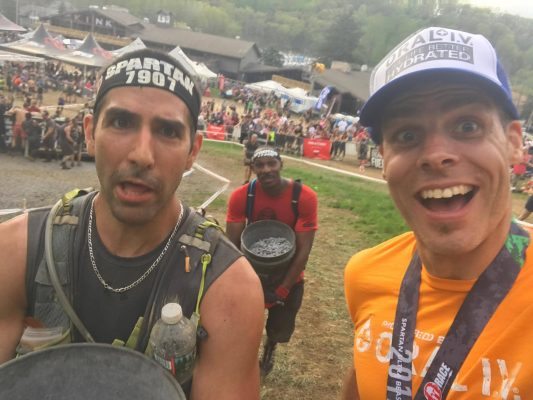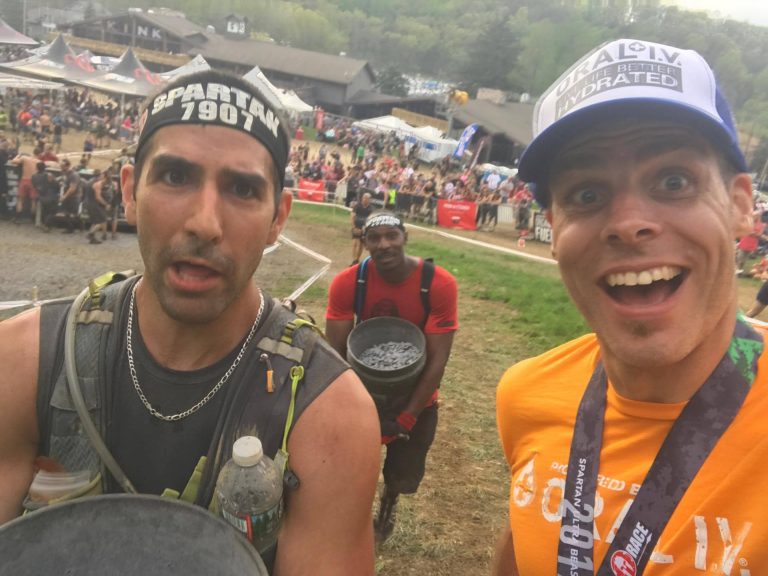 The last three obstacles to round out the lap were the Bucket Carry, the Twister, and the Rope Climb. To be completely honest with you, the carries are usually where I can catch up and overtake many of my fellow racers. However, this year's bucket carry was something different. It seemed like Spartan was trying to make up for in the bucket carry what they left out on the course length. This… was… nuts. It must have been at least a quarter-mile up and a quarter-mile down. While I have nothing concrete to substantiate my claim, it was by far the hardest part of the course. In contrast, the log carry and the pancake carry were on the easier side.
The transition area would be home to many parking themselves for nutrition, reassurance, rehydration, and whatever else they required to motivate themselves for the second lap. Many of my friends have come and gone at this point and I was not going to stick around for any extended periods. I learned my lesson, I grabbed my sour patch kids, my jelly beans, and three slices of Sicilian pizza with pepperoni and hit the road.
The second lap would have me finding my first experience with cramps. Having not trained for this race at all, my quads started to let me know as they tightened on some of the climbs. Now, this may sound strange to you, but I have never had a cramp before and it wasn't fun at all. Luckily for me, they didn't last long at all and I was able to power my way through. As I wound my way through the already traveled trails, I started to run into some friends and some additional motivation. I caught up with a good friend of mine on his Beast lap at the barbed wire crawl and decided that I would hang with them for a bit. We made our way to the 8ft wall, which seemed like 20ft at that point in the race, and then parted ways. It was refreshing to chat it up… it was at that point that I found my new race buddy, she and I would stick together for the remainder of the race. I am still upset that she wouldn't eat my pepperoni pizza, but vegetarians are weird anyway (kidding – plants are great).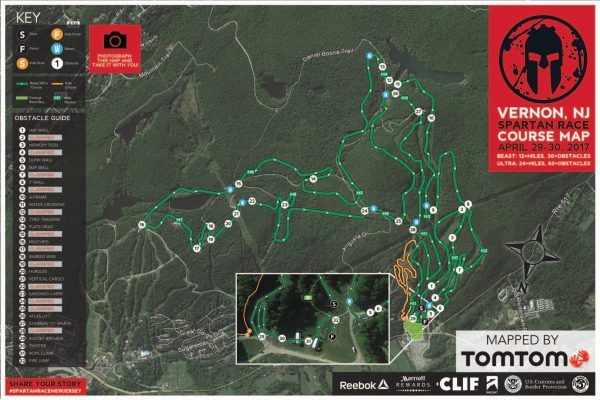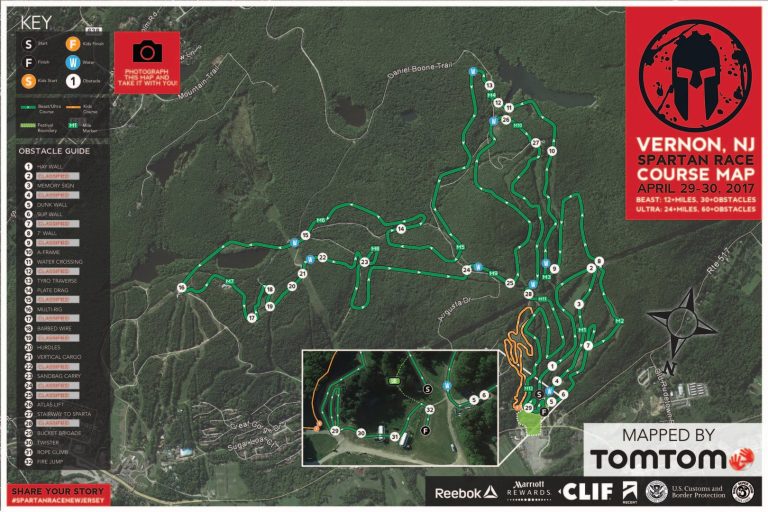 One thing to note on the course map is that the description for Beast and Ultra Beast have been modified from previous years/requirements. This Ultra would say 24+ making it one of the shortest I have seen. As it turns out, the final race numbers would have us winding through 13.18 miles of trail and climb 4569ft in total on each lap. That makes this course shorter than last years course with less total climb. There is a lot of speculation as to why this is, from the absence of Norm to the inadequacies of the designers. However, my theory is that this will be more of what we see. I think Spartan is trying to create some consistency throughout their race series as well as spark a greater level of participation in the Ultra Beast Series. Think about it, how many racers are going to consistently sign up for races where there are between 18-25% completion rates? This year's Tri-State Ultra Beast would be 80+% completion rate.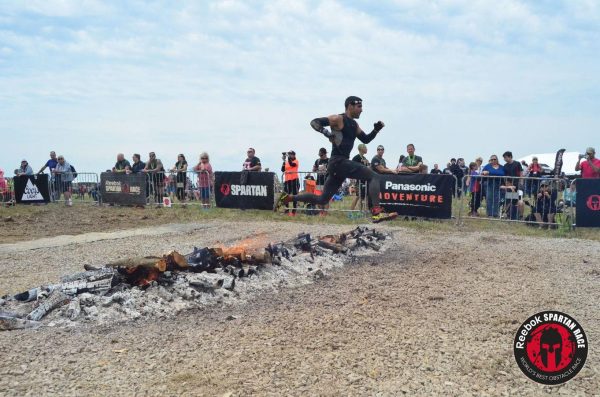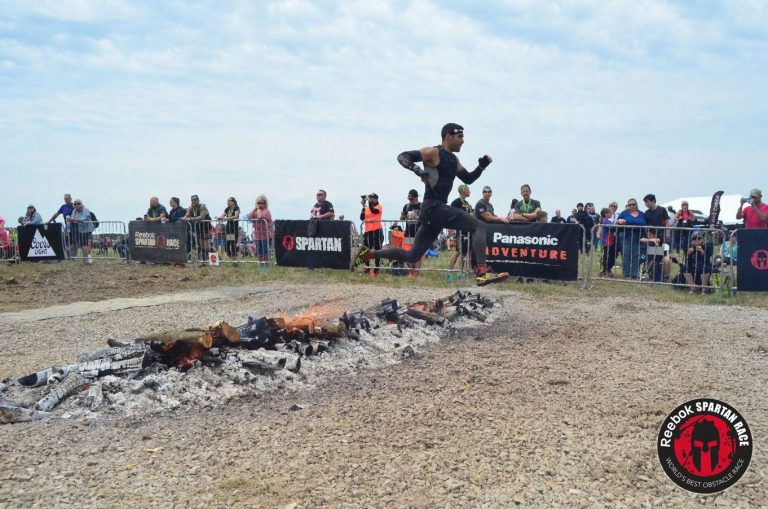 If there were one epic failure on Spartan's part for this race, it would be that there was no Fire Jump photographer. The fire jump has become synonymous with finishing a Spartan Race, that and it is literally part of finishing the race. It has also become the most shared photo of the OCRAddict's race. Fire Jump photos represent the whipped cream on top of your sundae or the icing on the cake, it is just something we have to have. Perhaps the problem isn't with OCR, but maybe me… either way, I love my fire jump photos.
Quick Stats of This Year's NJ UB
25.96 miles
9,138 ft. elevation gain
Additional considerations need to be made when thinking about this course. It was nearly 5 miles shorter than last year's course, there wasn't as much total elevation climb as last year, but this isn't last year is it? When we think about it, many of us have stated publicly that this course was easier than last year… and it was, but last year is history. When it comes down to it, no Ultra Beast is easy. For those that completed this one, you are an OCRAddict! For those that didn't, you are an OCRAddict!


Sunday would have me repeat the course… it was my son's first Beast. He is an up and coming track star, martial artist, and wrestler. He had been telling me that he should run the Ultra Beast because he was consistently beating me at running when I did have the opportunity to, but he quickly changed his tune at the end of the Beast run. He couldn't walk for two days. 🙂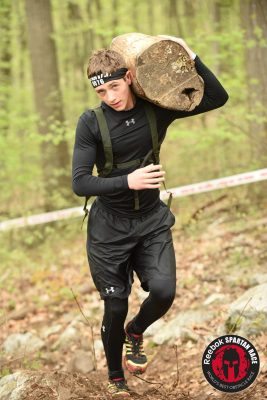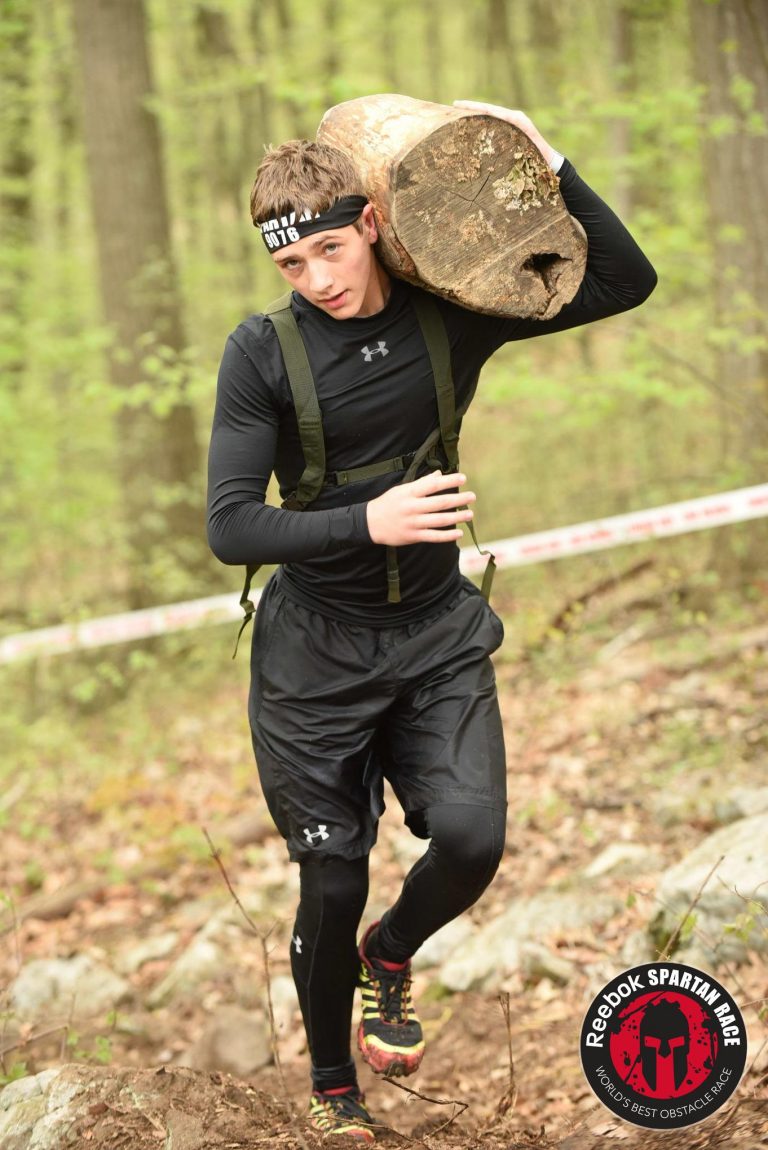 When Sunday evening came, I had gone through three laps of the Tri-State NJ course and loved every minute of it. This is some of the most beautiful scenery known to man and it is easy to understand why the venue has been a staple of Spartan. There is nothing like it…