You may have noticed I've been talking about a lot of races this spring that you may not have done yet or have even heard of. There is nothing wrong with having a favorite as an athlete; I love taking a look at different takes on our sport. It helps me to become more complete. It also helps me not become complacent by never seeing anything fundamentally different. One such race is how I started off my 2016 season. Terrain Mud Runs began as an expansion out of the South-West this year and will be hitting Texas, Florida, and New Jersey along with other areas throughout the season. So when I saw Dallas was on the list, I made plans to get there and check it out.
Parking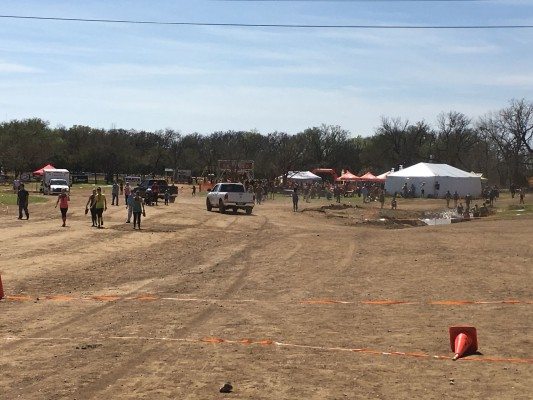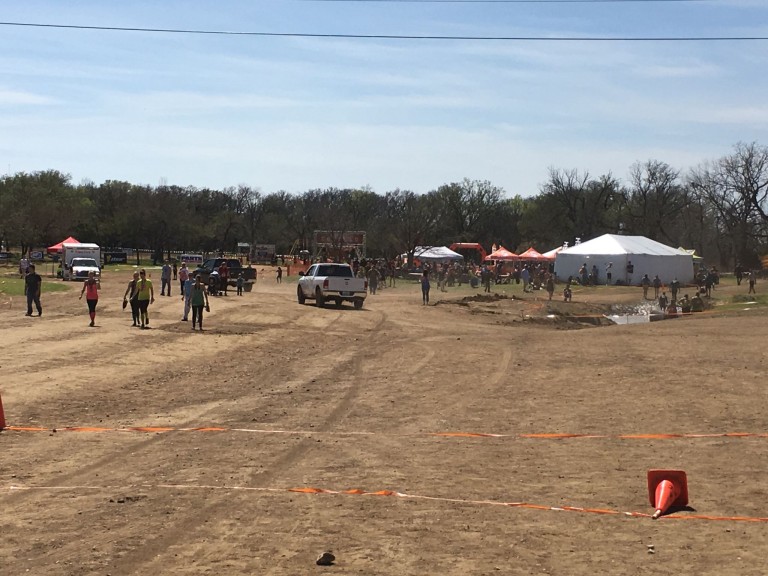 The Venue was Village Creek Motocross Park, and these type venues can sometimes end up being fascinating experiences. Not here, even with a single lane road leading in, the team had people safely moving in and parked. It was your standard $10 and clear directions on where to go, no horns or angry patrons as people worked their way to check in. The only way this could have been easier was to have them valet you.
Check In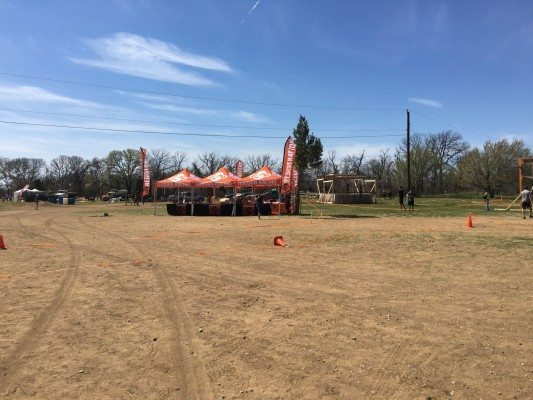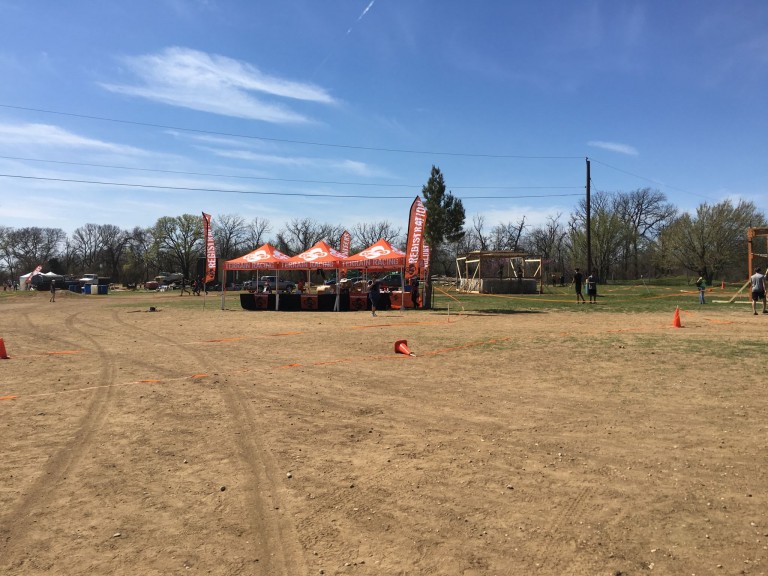 I thought this was a unique way of doing things, and I mean that in a good way. You could use an e-mail confirmation to check in with a bar-code so if you didn't want to fumble with you license you had a natural alternative. You got your bib, armband for your distances if you ran the competitive heats, Timing Chip and your T-Shirt all in one tight little package, which removed the need for what traditionally is one huge tent and cluster at other races. One thing I did find odd is your timing chip was pulled out of a box and handed to you. When checking your results, they are linked to the number on your chip, not your bib. People could have trouble finding results if they don't search by their name.
Bag Check
Nice and simple, you had a bag tag to match your bib, and they took it away free of charge. Just as easy to retrieve.
Festival Area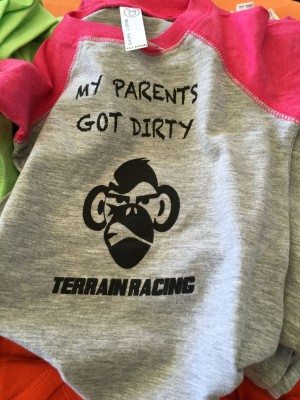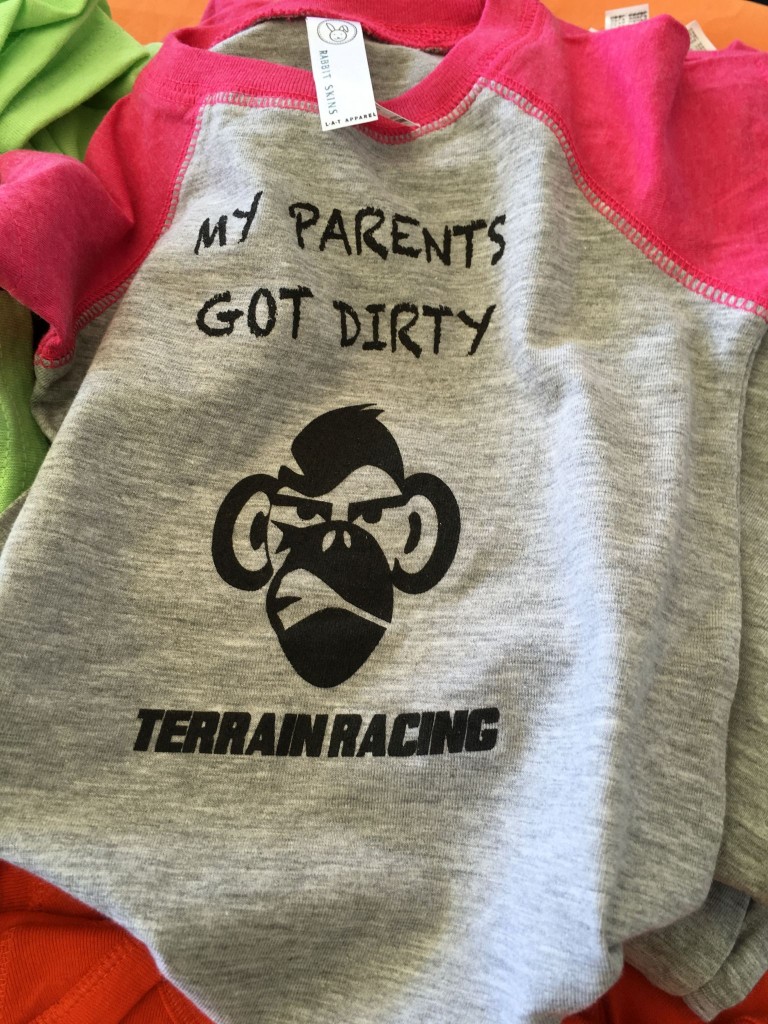 I thought this festival area was excellent, there was high energy, music, and vendors/sponsors.  The only thing to add is a pull-up/warm-rig. All the vendors were knowledgeable and wanted to talk to you. The Coconut water came in clutch as I forgot to bring extra pre-race hydration, Icebug was on-site selling their racers at excellent prices and answering some pretty in-depth questions.  I even picked up their gaiters at a steal. The merchandise tent was well staffed and managed and had lots of branded and unbranded merchandise as well as race gear for sale at reasonable prices, both pre-race and later in the day.
Race
I participated in the 10K wave, and if I'm going to drive 8 hours might as well maximize my time on the course. Things got interesting quickly. How they wanted to start things was never explained well. They had you get into a pool before the starting corral, except that it ended up being the starting corral. We went from the pep talk to off to the races right off the bat, leaving many us taking off late not realize that the pool was what you needed to get in the front of.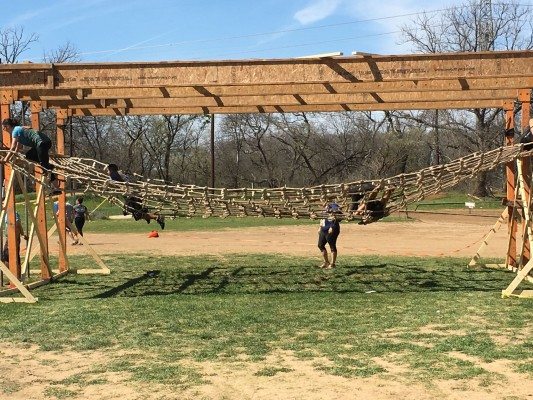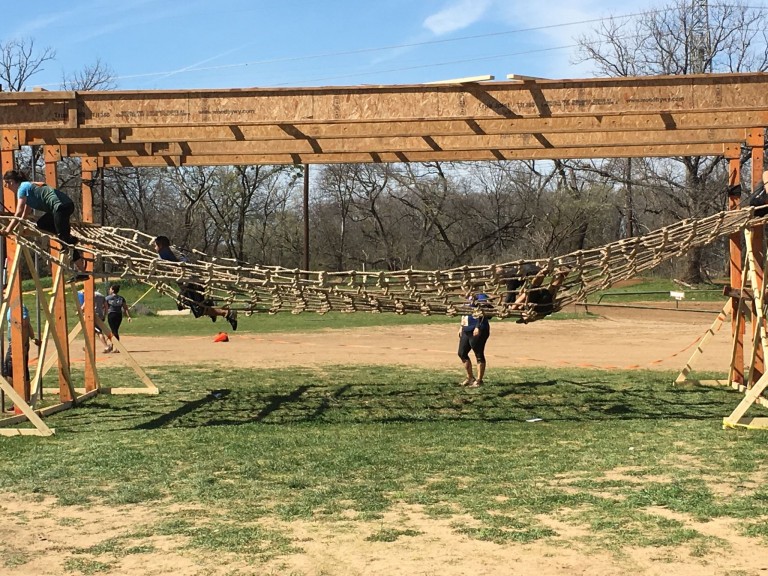 The course was a total blast, and I've personally heard people rip MX Parks in the past.  The one's I've raced (Atlas, Rugged, Racing Humans) seemed to have been somewhat unimaginative. Not here. I would have to say this was the best utilization of an MX Course I have seen thus far. They worked you in and out of it; instead of blindly having you run a loop or two of it. There were natural stream beds outlining parts of the course, working you in an out of them.  With that and a good current, you didn't have trouble seeing where you were stepping next if someone was ahead of you. It also gave creative areas to move ahead of your competition.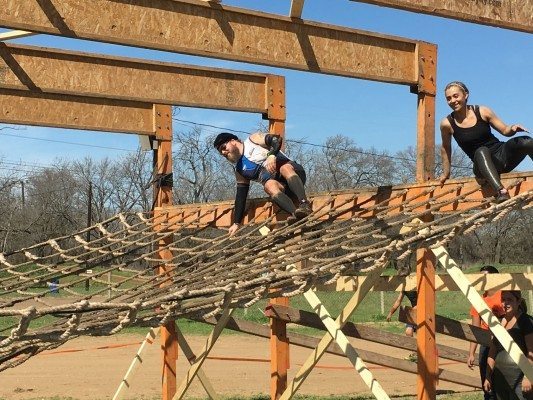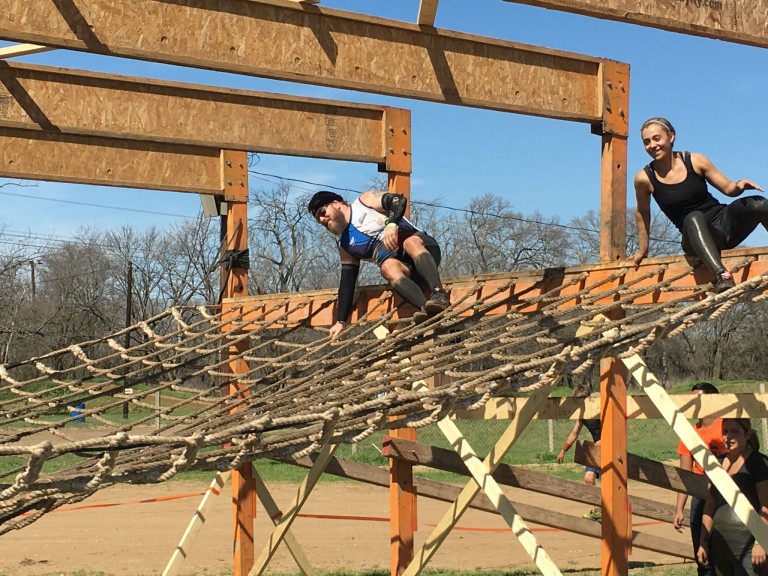 The walls were sturdy; they had a great little wreck bag and sandbag carry but y'all don't care about that. The good stuff, they had square barred monkey bars, don't think that changes things? Think again, definitely made you focus on staying on the bars. They had a Tarzan rig which was a quick pass through, but as you got into the final mile, it got interesting fast.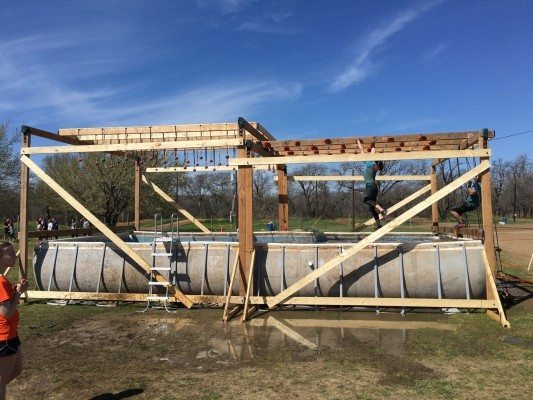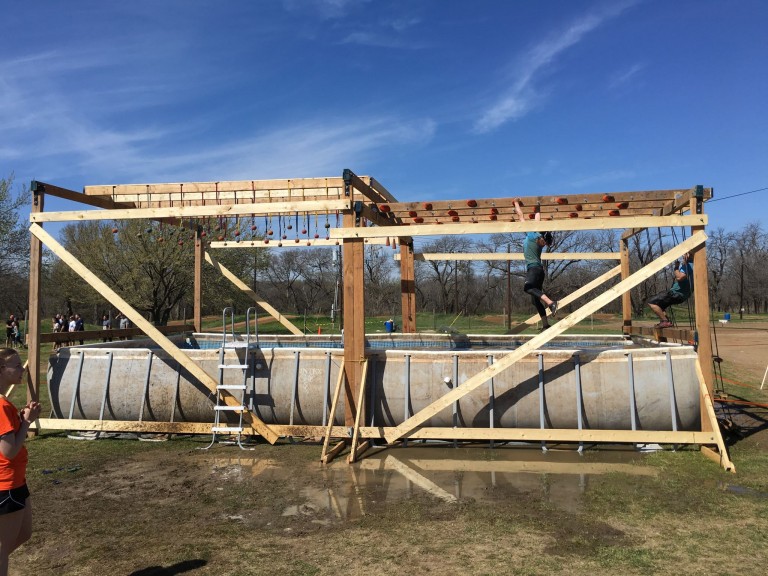 Two rigs really spiced things up. The first was a balance beam that led to a cargo roll and a fire pole down, trickier than it sounds. Then, there was the Soul Taker and the Monkey Balls; which looked so simple,  If arranged in the reverse order probably would have had a significantly higher completion rate. You moved forward about 15 feet using standard climbing holds. There was an 8-10 inch drop from the holds, and some mount blocking you from a Cone Hold Transfer. From there you had to swing from various sized rig spheres to get across. With your grip already tired and burning energy on the transfer, this became very tricky. Only eight males and four females in the 10K Elite managed to get through, and I believe only one 5k Female and four 5k males got through. There were a lot of colorful words being tossed about as armbands got ripped off. This was a fantastic obstacle, and it reminded me that grip strength is probably one of the second most fundamental assets to have past your cardio when it comes to obstacle course racing.
The last half mile put you through one last stream bed and then to the top of the MX Course with a challenging climb up a natural dirt wall to get there. You finished things up with a mud crawl, 12Ft Rope wall, and finally a cargo net.
The only thing left is to figure out your results, I was battling for the podium when I got to Monkey Balls, so I got to watch the carnage ensue. Knowing that I kept my armband, I had a Top 10 finish, but there seems to be no method to distinguish who finished with their soul intact. With OCRWCs implications, it would be nice to know how to address that in the future.
Wrap Up
Terrain really delivered in my mind, they aren't trying to be Spartan or Tough Mudder and it comes through in their delivery. You feel like you are a part of the family with the employees as well as the community. The course was well made and entertaining, I've been to other races that did not reach the level I experienced here and that is an impressive feat to accomplish. The course delivered, the people delivered, and it provided a great experience for its racers.  That is a remarkable value. I can understand why people like Laura Messner speak so highly of this race. If they are coming to your neck of the woods, or you are looking at adding a race to a vacation, you will not be disappointed. You will be challenged, and you will see something new.
2016 Terrain Racing Dallas
Check-In - 9
Festival Area - 8.5
Environment/Atmosphere - 9
Course/Obstacles - 9
Parking - 10
User Rating:

Be the first one !