A few weeks ago, a bunch of us decided to run one of the hardest races that many of us have ever attempted, The Tri-State New Jersey Ultra Beast. That race truly did a number on some of us, especially me, my knees, and my feet. I decided to take the week after light and signed up for the Ohio Beast and Sprint races. I had done the Beast in 2014 (my third Spartan Race ever) and remember the course being… well… flat. I figured this would be a nice break from the grueling course we faced in NJ and would serve as a nice recovery run.
To get one thing out of the way, I wasn't the only person that had been saying that Ohio would serve as their recovery run. Plenty of fellow Spartans had the same idea. What we didn't know was that the fine folks over at Spartan don't like it when we underestimate them. Instead, what we found in Ohio was a Beast that was far more challenging than many of us had expected.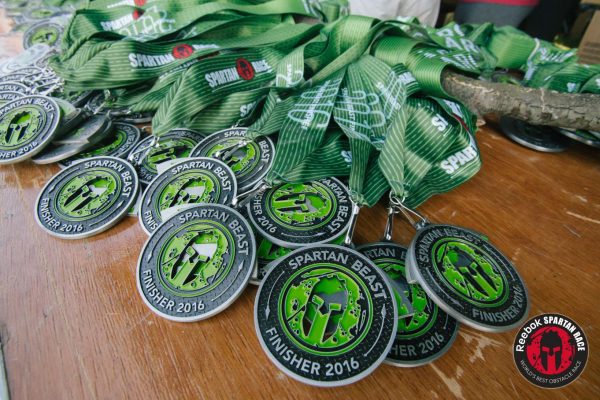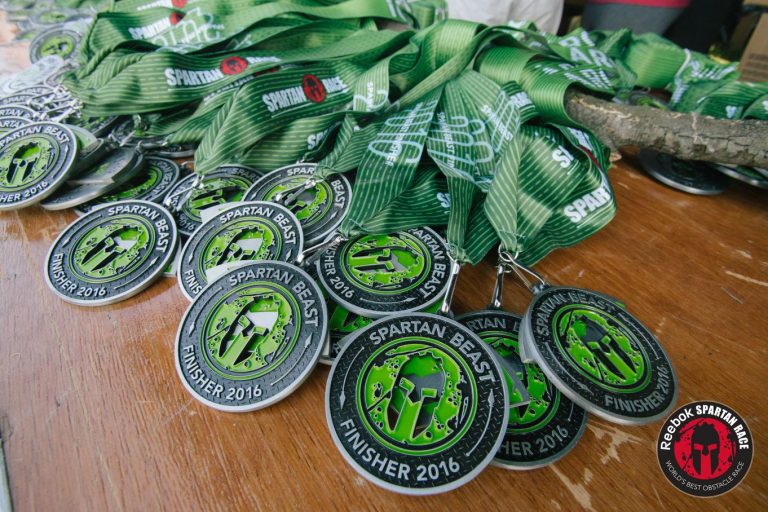 The Beast
Don't get me wrong, any Beast is a challenge. However, when you fully expect to coast through a race and then realize that you will have to work harder at it than you expected, you get this weird mix of satisfaction, accomplishment, and pain. The Wilds has been hosting a Spartan Beast since I started with the Spartan series in 2014. As far as history goes prior to 2014, I have none. I do remember the 2014 race being ridiculous. The weather called for 70 degrees and sunny. Instead, we got hail, rain, and hypothermia. The course was truly a mud run.
I was unable to race the Beast here in 2015, but remember hearing that it was a "runners" course. Many people spoke of the course as a disappointment for the race series and looked to this year as being another easy one in the bag; another notch in the belt and a simple pie piece for the trifecta. Well, thankfully we were wrong.
The venue was unprepared for the influx of cars trying to navigate through the parking lot obstacle. My race time was 8:45 and a 7:30 venue arrival time was not early enough. Much of the traffic was built up on the main roads, leaving a nice trail of cars sitting and waiting to enter the lot. As we slowly filed in, many of us with 4WD were directed to the back of the parking area and our cars found their parking spot in the back lot. My wife's Jeep Compass is not exactly my idea of a 4WD vehicle, but it made the journey just fine. The lot was a short walk from registration.
Registration was as smooth as silk. There were no lines to speak of and having my waiver in hand glided through like a swan on ice skates. Bag check was also as cool as the other side of the pillow.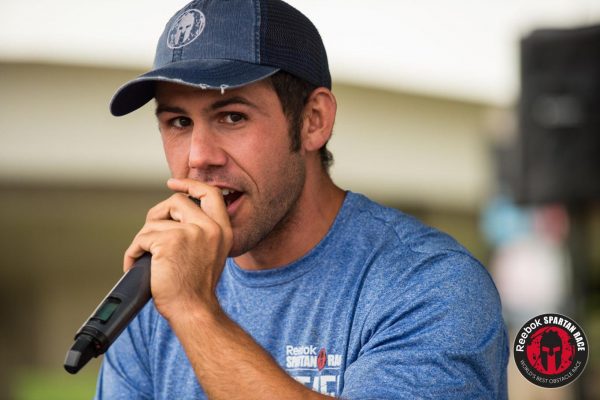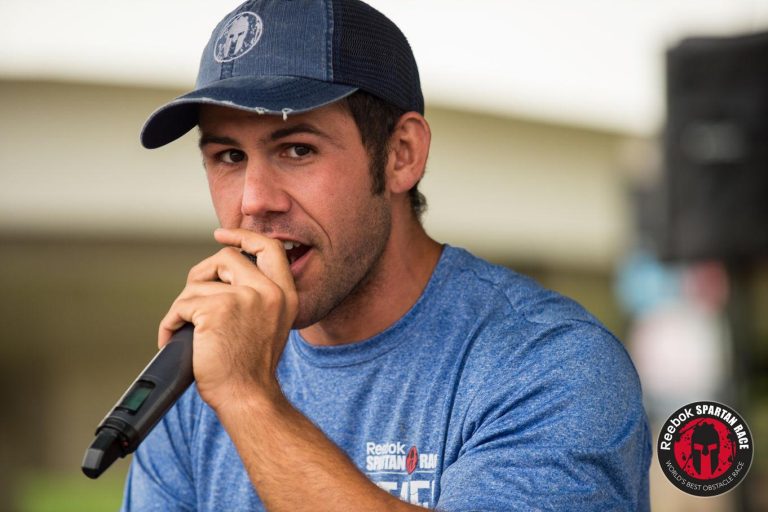 Having said goodbye to Dustin Dorough, I wondered what would be waiting for us at the starting line. Our quick talking, "You signed a waiver" loving, Spartan Speech giving, OCR legend is going to have some hard shoes to fill. Greeting us at the starting line in Ohio was none other than John "JJ" O'Malley, one of the competitors on The Biggest Loser. While I am not going to detail out his bio, he started off at 392 pounds and lost 167 pounds. His speech was one of encouragement and perseverance. He also recited the Spartan Speech… a couple of Aroo's and we were off.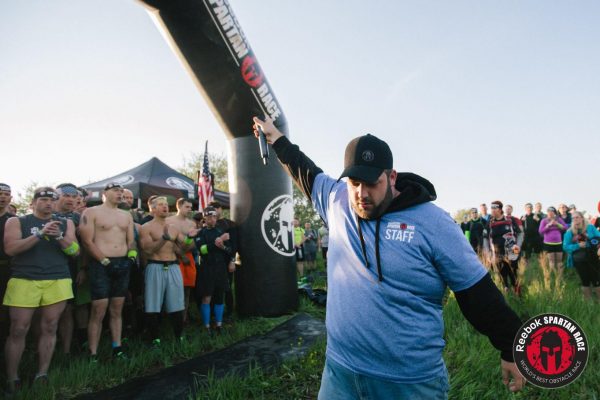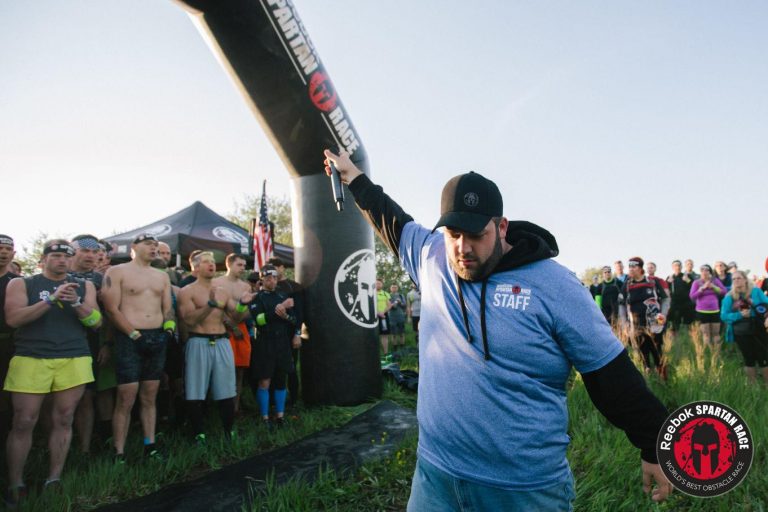 The Beast started out smooth.  The wide starting path had us pushing out of the gate quickly and trudging through a sloppy soupy mess, then on to green trails winding through the Wilds. The course would then have us navigate through a total of 13.18 miles comprised of some surprisingly muddy terrain with plenty of elevation, 3,375ft in "total climb." Recovery run my butt.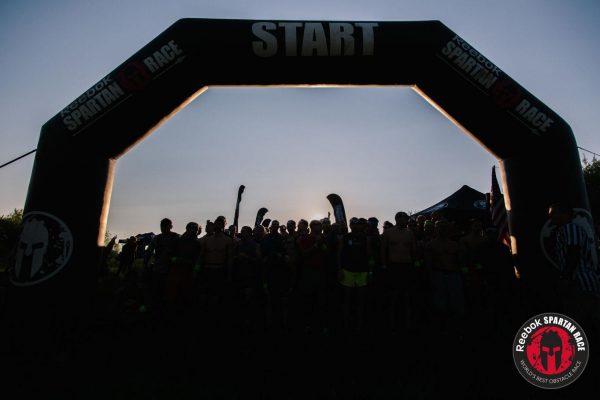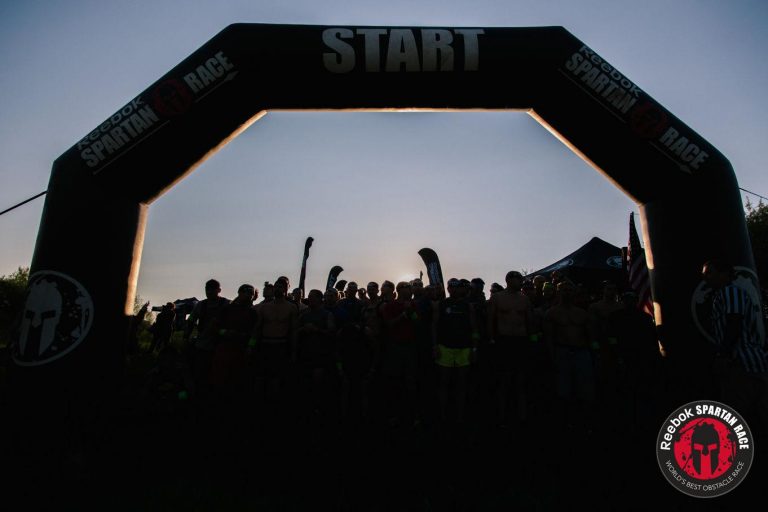 Some of the inclines were incredibly steep and getting your footing right was difficult. Granted, these elevation changes weren't constant like we found in NJ, but there were plenty to be found. As we went up, we found ourselves going back down. If you expected to be able to run many of the "downs" you found yourself either falling flat on your butt and sliding the rest of the way or planning to go down on your butt and trying to navigate around the trees. There was plenty of speed to be found going down these, on your back side.
The course featured a slew of mud pits that were deep enough to reach my hips. There were plenty of racers fishing for their shoes. Divots formed quickly in the softer terrain from the early heats making running difficult if you care about your ankles. This required me to slow the pace down to a fast walk on some good stretches of the course. Granted, at 38 years old, I typically err on the side of caution anyway.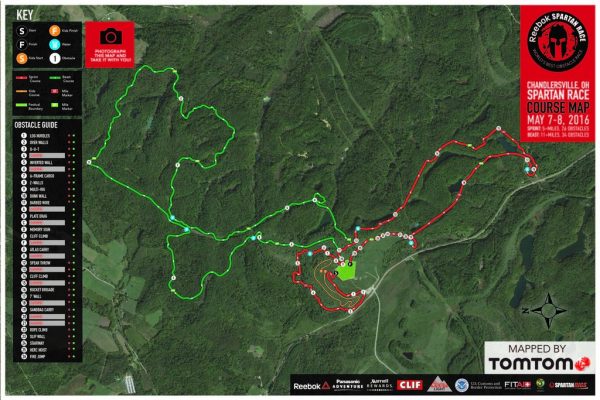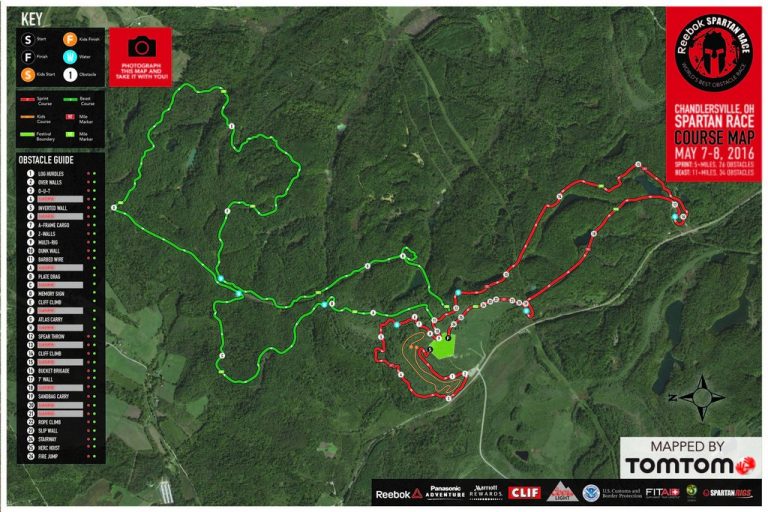 Classified Obstacles are going to be difficult to detail out, the course map published to Spartan and the actual course differed. I did, however, find this.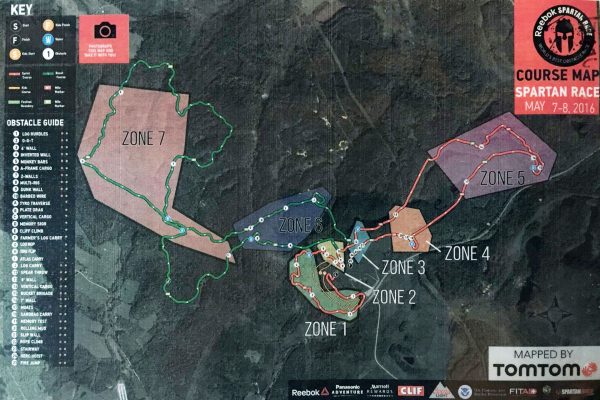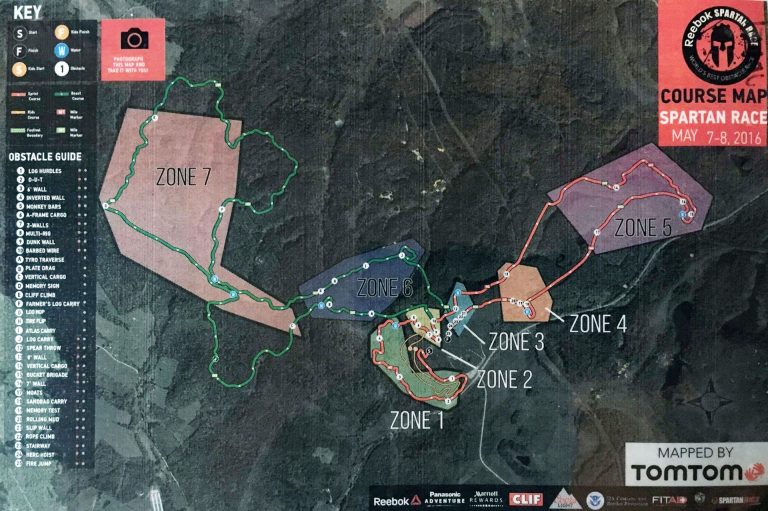 The list of course obstacles doesn't vary much from what we have come to know as Spartan Staples, with a couple of exceptions. I haven't failed the Monkey bars in some time but found myself reaching a bit too far for one of the rungs and dropping on my Beast run.
The Z-Wall was in poor condition by the time my heat had arrived. Footing was near impossible and I stared in wonder at how some folks were able to complete the obstacle. I couldn't get a single foot to stick.
Barbed Wire and Barbed Wire 2 were far easier than normal. A flat crawl through soft ground kept my elbows and knees intact. I was able to drag my body by jamming my elbows into the soft ground and pulling myself forward. This tactic ended up being faster than a crawl or rolling.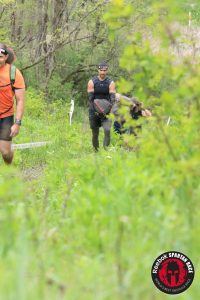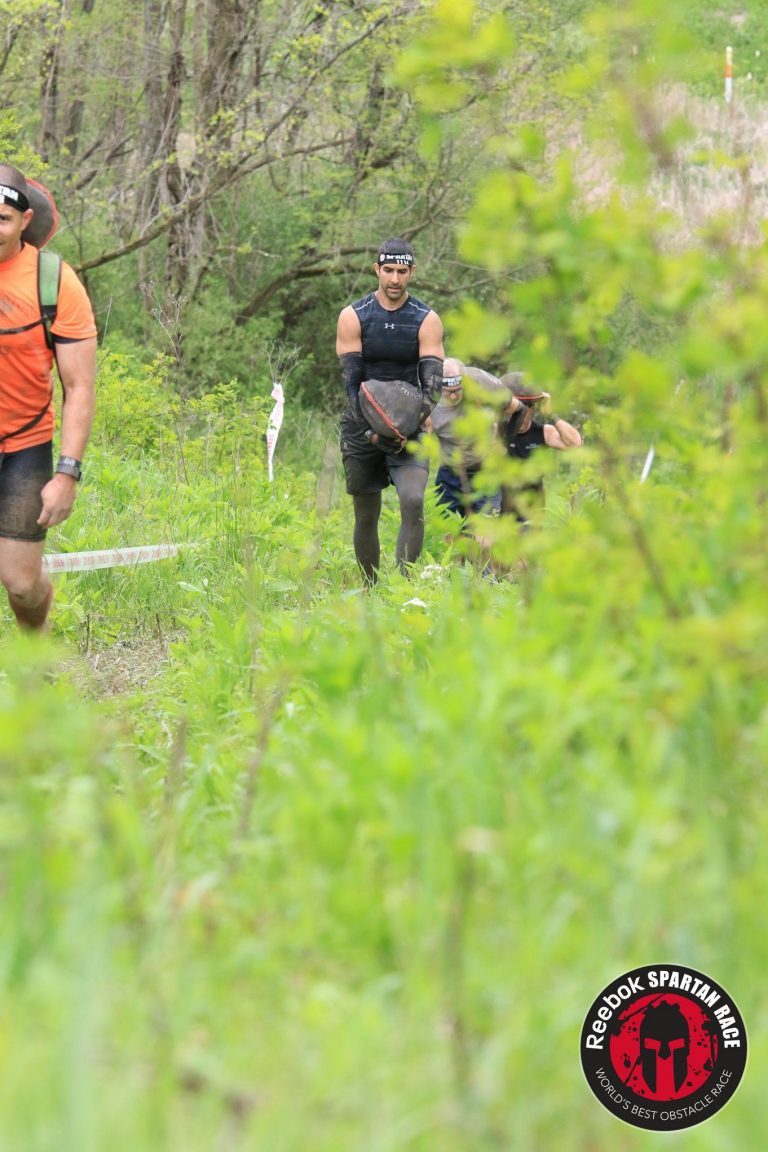 The Farmer's carry was a bit of an interesting obstacle. Normally, this obstacle is based on dry land and features some similar sized logs to carry around a flag. This time around, the obstacle was completely water based and I couldn't find two similar logs to save my life. I think I ended up with one massive log and one from the girls section… it was tiny. I navigated around the flag leaning to my left like I had skipped my V8.
The Sandbag carry was mostly uneventful. For the most part, it was a short run down some steady ground. Unlike other signature and tortuous venues (Palmerton, Tuxedo, NJ Ultra Beast), the carry had only a minor incline to navigate.
The slip wall was a complete disaster, well… it was great, but a disaster at the same time. It was so muddy and slippery that I didn't think I was going to be able to make my way up. A bit of elbow grease and some ironclad will and many conquered while they were complaining.
Someone decided to make the Herc Hoist Manageable. Thank you! Although I don't normally have an issue with the Hoist, the last two races featured a set of bags that seemed to weigh far more than I did. I powered through this one like I was buttering bread. Fire Jump. Finish Line. Medal. Finisher Shirt.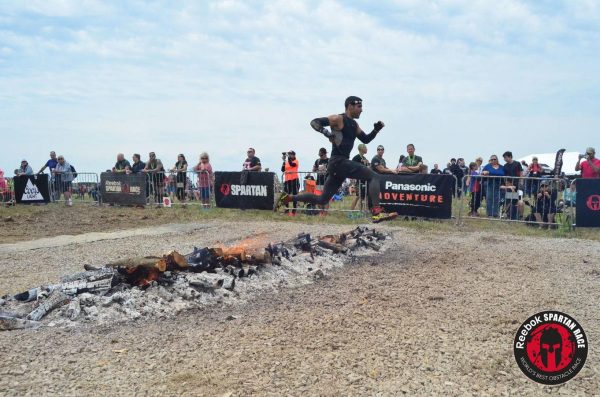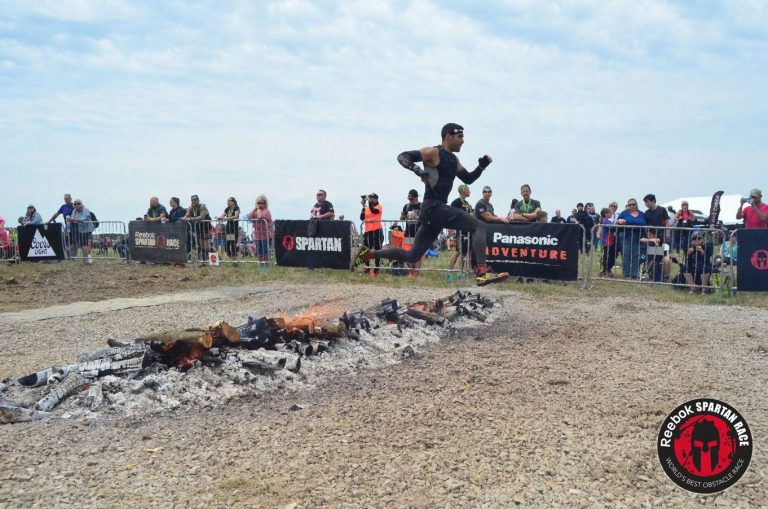 The Sprint
Sunday parking was far better than Saturday. Perhaps there were far fewer people as there were no issues. I made my way from the entrance to the bag check in very little time. With time to spare, I grabbed my venue T-Shirt, stuffed my face with junk, and walked around.
I entered into the Sunday sprint having already been surprised by the Beast the day before. I had an expectation that this course was going to be in need of some TLC after the waves of runners took to the course the day before, and was I right. The Sunday Sprint was a 6.16 mile run (1099ft in total climb) through some of the most beat-up terrain I have run in a while. The steep inclines were very muddy and worn, making the climb exceedingly difficult. The downs were fast but clean as there had been many a tooshie sliding down the day before to smooth out the surface a bit.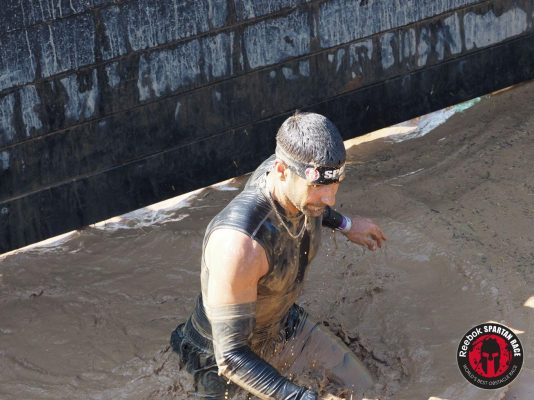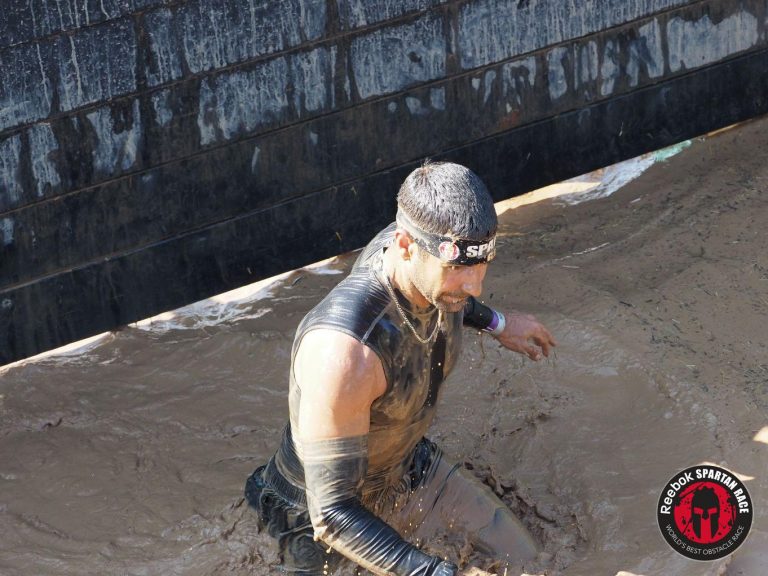 The parts of the course that ran us through the mud were far deeper on Sunday than they were on Saturday. This muddy terrain left obstacles like the Z-Wall in bad shape. I didn't even attempt the obstacle, I walked over to receive my punishment immediately. The hay bales that were to be the home of my spear's tip were a bit loose, but manageable. I found myself nearly hip deep in mud at the bottom of the sandbag carry. Slip wall lived up to its name.
In the end, I must say that I was happily surprised by Ohio. Spartan put together a course that would leave the critics quiet. The course featured a nice mix of terrain and Spartan staples and they pulled every ounce of elevation they could out of the Wilds. Those that expected a flat course found a bit more than they bargained for. However, this is why we race.
Spartan Race Beast & Sprint Weekend Ohio
Check-In - 10
Festival Area - 9.5
Environment/Atmosphere - 9.5
Course/Obstacles - 9
Parking - 6.5
User Rating:

4.45 ( 1 votes)