Garmin International Inc., a unit of Garmin Ltd., today announced the Forerunner 735XT, a GPS running watch with multisport features and wrist-based heart rate1. The most lightweight multisport-capable running watch from Garmin, the Forerunner 735XT features 24/7 heart rate monitoring and built-in activities including running, cycling, swimming, multisport, hiking, XC skiing, strength training, paddle sports2 and cardio. Its sleek design features soft, comfortable silicone bands with a large display so users can view stats at a glance during their workouts. Connect IQ compatible, the Forerunner 735XT is the first device to come with the Strava Live Suffer Score app pre-installed so users can track how hard they have been working based on heart rate data. Users can download additional free custom apps, watch faces, data fields and widgets from the Connect IQ™ store to further customize the Forerunner 735XT.
"The Forerunner 735XT is the ultimate GPS smartwatch for athletes who want dialed-in data for training and race day," said Dan Bartel, Garmin vice president of worldwide sales. "It offers comprehensive data for all of their activities, keeps them connected with smart features including notifications and automatic uploads to Garmin Connect, and lets them customize their device to fit their needs with Connect IQ's free apps, data fields and more."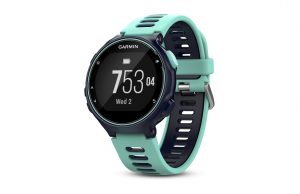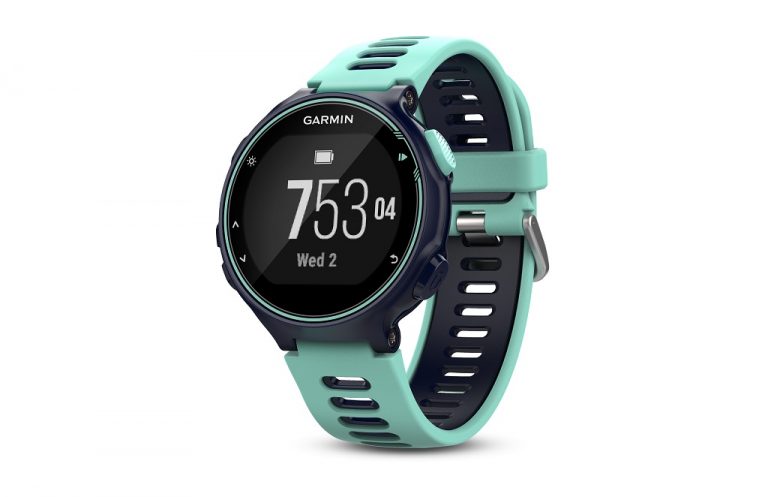 Whether going out for a training run or stepping up to the starting line, runners can easily track metrics that matter on the Forerunner 735XT. With Elevate wrist heart rate technology, the Forerunner 735XT offers users 24/7 heart rate monitoring without the need for an additional strap. For advanced running dynamics3 and other detailed measurements, users can add a chest strap during training and receive data including stride length, ground contact time balance, vertical ratio and more.
Additional built-in activities include cycling, swimming, multisport, hiking, XC skiing, strength training, paddle sports2 and cardio. The Forerunner 735XT is also compatible with the Vector™ pedal-based power meter system and the full line of Varia™ cycling awareness accessories for more cycling capabilities. Water rated 5 ATM (50 meters), its swim features will push users to crank up their training in the pool as the Forerunner 735XT will guide users through their swim workout. Users can also easily transition sports with the press of a button utilizing the auto or manual multisport feature.
The Forerunner 735XT is Connect IQ compatible and is the first device to come with the Strava Live Suffer Score app pre-installed. Suffer Score is based on users' heart rate and tells them how hard they've been working. So whether a weekend warrior or a professional athlete, if their heart is working hard they can rack up a high score. The Strava Live Suffer Score app is available to all users of Connect IQ compatible devices, but only Strava Premium athletes are able to review their Suffer Score on Strava and compare it with others. Purchases of the Forerunner 735XT will receive a 60-day trial of Strava Premium, and owners of Connect IQ compatible devices will receive a 30-day trial.
Users can download additional apps, as well as widgets, watch faces and data fields for free in the Connect IQ store to customize their watch to fit their style and fitness preferences.
Throughout the day, the Forerunner 735XT automatically syncs4 with Garmin Connect, a free online fitness community where users can track workouts, sleep patterns and trends, join online challenges to compete against friends and earn virtual badges. They can also view Garmin Connect Insights, smart wellness insights personalized to each user that provide cues to help them reach goals, shout-outs when milestones have been met and relevant healthy tips from experts. Insights also show users how they are doing in comparison to people like them for extra motivation.
The Forerunner 735XT also keeps users fully connected with live tracking, audio prompts, music control and social media sharing. Additionally, users can receive any notification from their compatible smartphone on their Forerunner 735XT including incoming calls, texts, emails, app, calendar and social media alerts, and more.
The Forerunner 735XT has battery life of up to 14 hours in training mode and 11 days in watch mode. It is available in black and gray or midnight blue and frost blue for $449.99. It's also available in a run bundle (includes HRM-Run™) for $499.99 and tri-bundle (includes HRM-Tri and HRM-Swim™) for $599.99.