After two years of torture; from God sending downpours to the Lone Star State, a memorable fire ant mud fest in Houston, a dry weekend finally aligned with the Spartan Race calendar. The Glen Rose/Dallas race is always a special weekend on the Calendar for two reasons; it is the Team Championship Beast and the Kyle Littlefield Memorial Run. If you do not know about the Memorial, head to Google and check out the foundation along with the significance of Rough Creek Lodge. In light of this, I decided to make it a team themed weekend. My bright idea was this, Team Beast, Volunteer, Kyle Littlefield 12-Hour and then Volunteer some more. I would not succeed unless my team succeeded.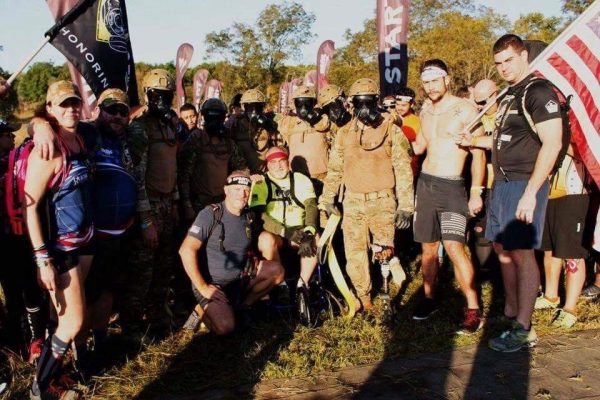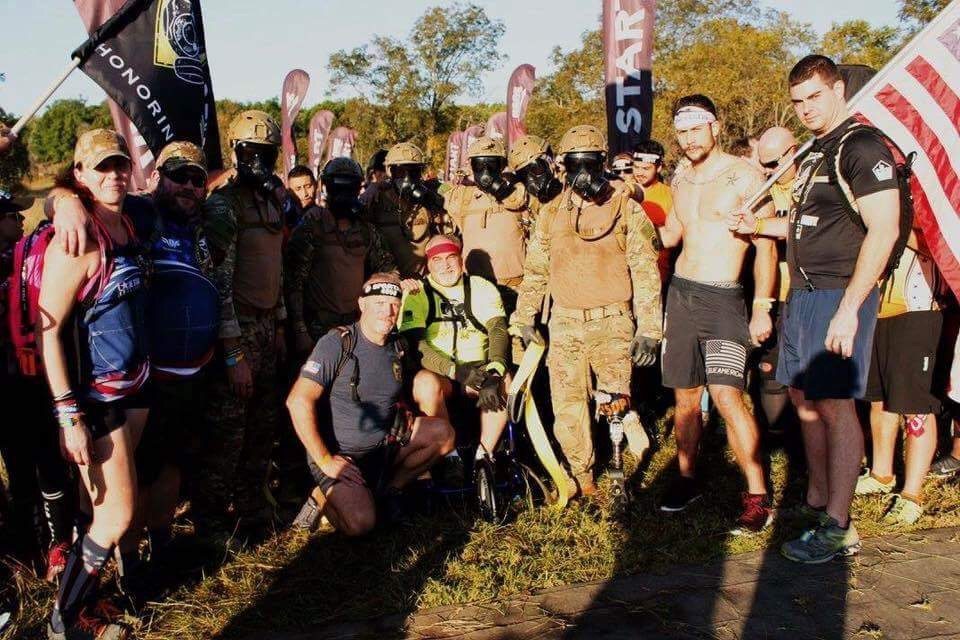 That Saturday morning, the pre-race excitement set in. I got into my gear and worked my way to Rough Creek Lodge. Spartan had learned from last year and had parking set up like a well-oiled machine. It was a total breeze with the DJ already having great tunes pumping into the festival area and parking lot. Check-in was an absolute breeze as was the Team Challenge Transfer, 5-minutes of effort and I had my team armband in hand with our roster entered. The festival area was awesome; IV Hydro Pros by bag check, Largest Team tent right next to the entrance, Clif Bar, FitAid, and Spartan Rig right by the results tents. There was a well-stocked merchandise section and the Kyle Littlefield Tent set up nearby. Everything was located nearby, while not feeling crammed into each other.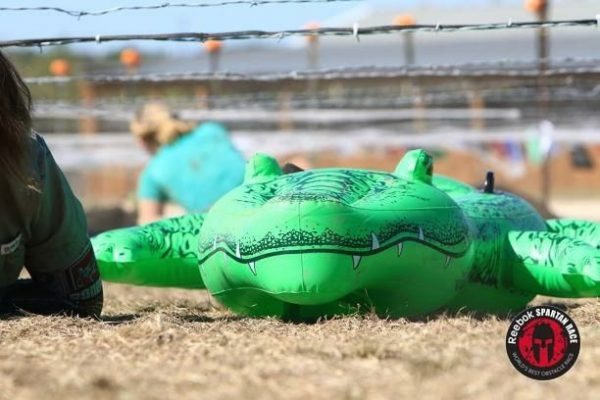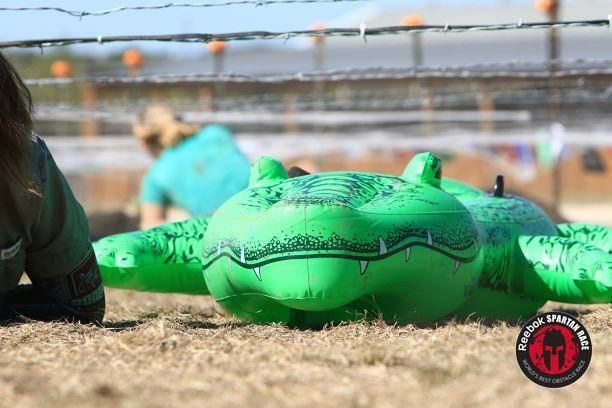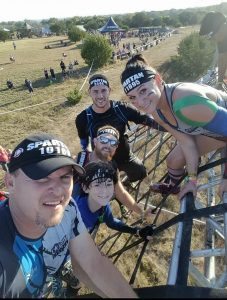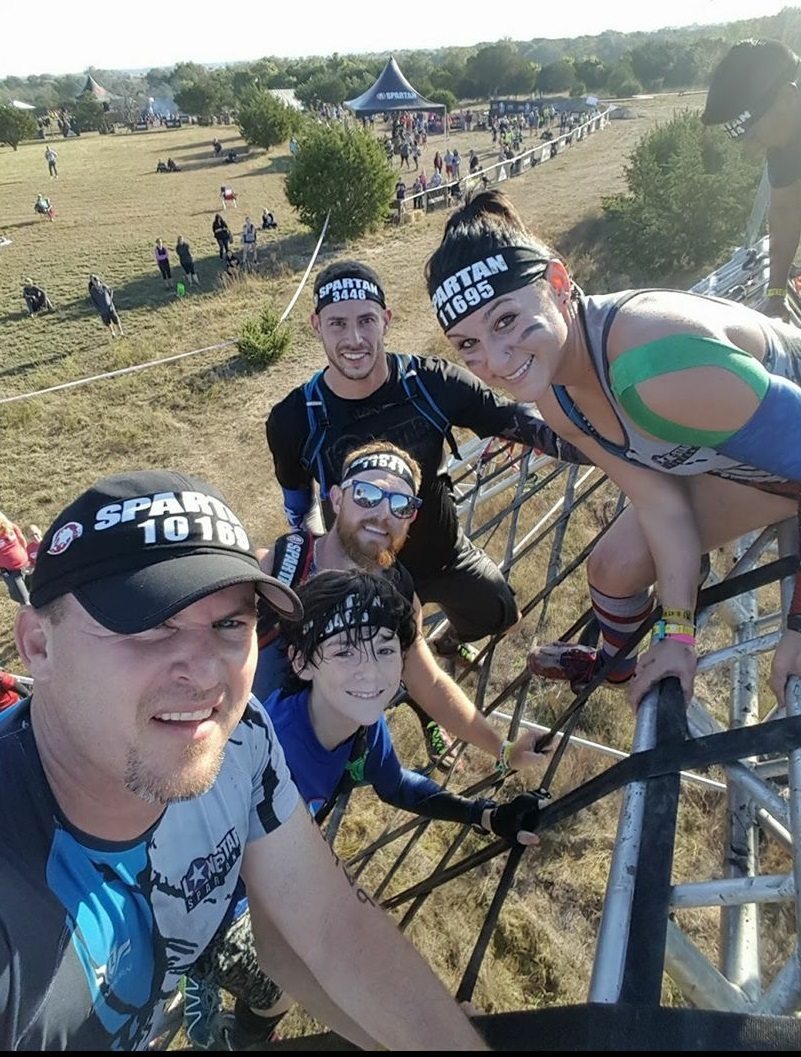 The Team race was an experience like nothing else. I had never participated in a team race before, it was not what I expected, not that I had any set expectations. The better runners helped keep the pace up in the flats, the hill guys pushed the needle, and then "Napalm" Palmer turned the beast into a 15 mile HIIT workout with obstacles. What I found interesting is how strategy speeches can make or break a team. If you didn't know your team, it could quickly slow things down. If you know how your team performed, even if there was a Burpee break, you could still hold the group pace.
The tried and true obstacles were present, with the real fun being the team based ones. There was a team balance beam, which was way more challenging than looks, then a cinder block Rubix cube, which held up some teams. My favorite was the team barbed wire crawl; it forced me to work on my technique because my teammate could haul some (expletive) and we could not roll without kicking each other.
The team format does something different to you; you a have a bond as OCR buddies going in, but when you cross that finish line, your relationship has changed. Dependence on one another is essential to excel on the course.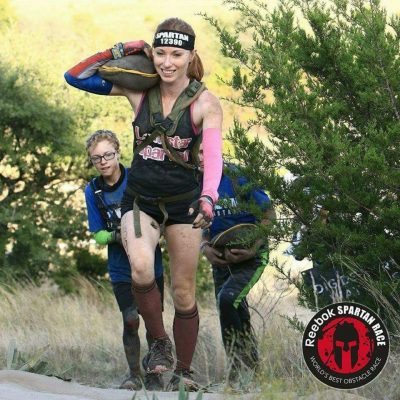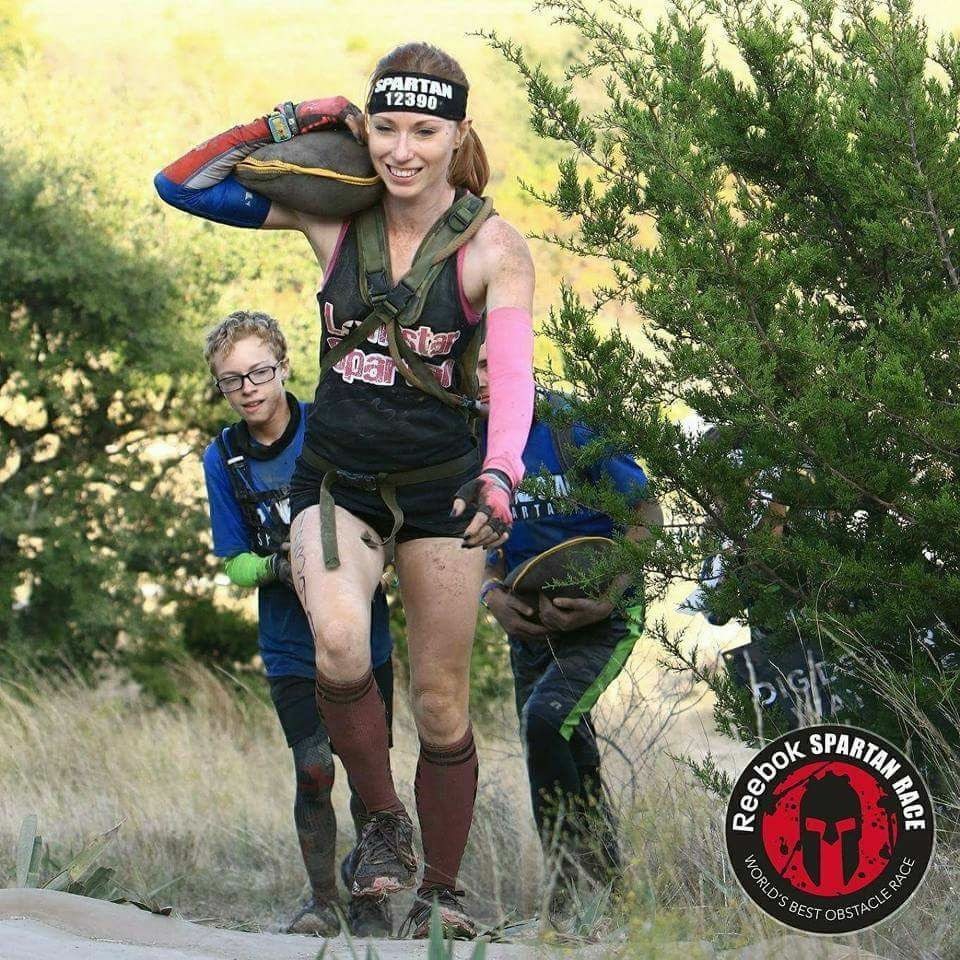 They cannot win without you, and you cannot finish without them. The OCR journey for many is one of self-exploration, finding where their limit is and how they can push past it. Teamwork is another path to see where you have grown. Are you able to become something greater than yourself? Can you push, motivate and inspire others to their limit as they do the same for you? The team format is something I hope Spartan continues to develop, and with so many badasses of each gender I hope they will explore the possibility of a Co-Ed Team Elite Division, similar to NBC's Spartan Ultimate Team Challenge.
Volunteering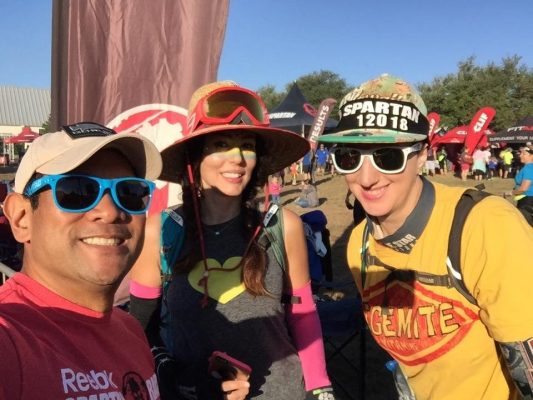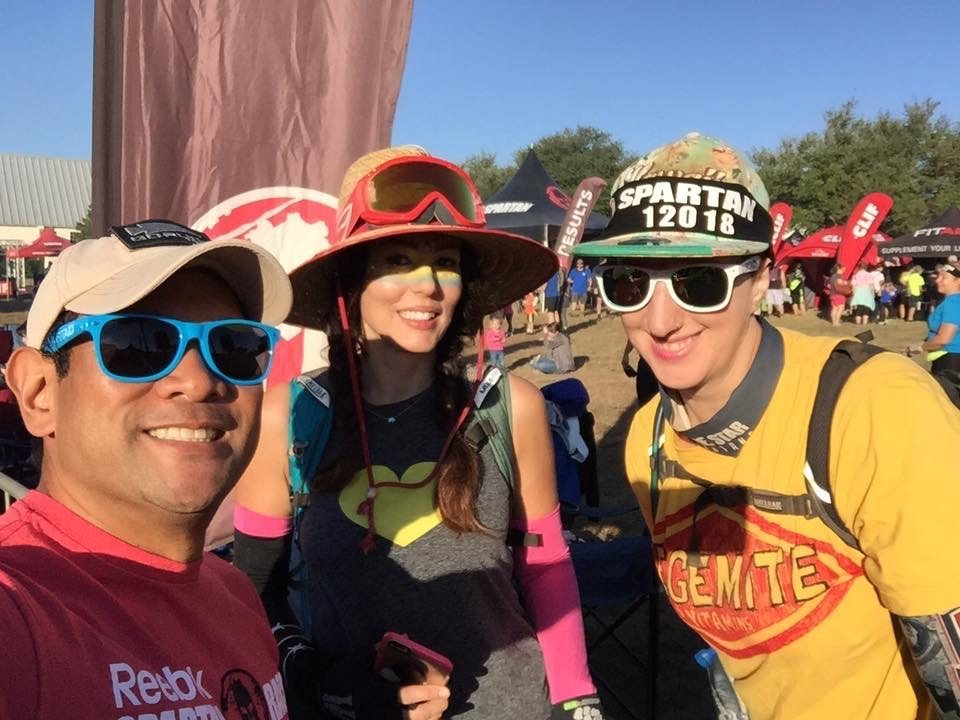 Volunteering is the original Spartan team builder and if you have not done so already, I highly suggest giving it a go. They take great care of you, and you are bound to make some friends that will last. I have done build days, worked bag check, FitAid, and t-shirts, but my favorite is working the results tent, which is where I completed my two shifts. I get a total thrill helping people find their results, watching the congratulations among friends, holding those huge Trifecta Medals, and often being an onsite F.A.Q. For me, there is something gratifying about giving back to the race series that brought my competitive streak back to life.  I highly suggest giving it a try, the worst that will happen is you will earn a free race to come back for more. Even with no sleep in 24 Hours, nothing but fun at the results tent.
HH12HR Class 25
The biggest trial of the weekend was waiting for me at 6 PM that Saturday night. Class-25 of the 12-Hour Hurricane Heat was about to begin our journey. My first endurance event, I was asked to do it for a friend, by a friend, so I went in blind. I watched Dylan's video about a dozen times and made sure I had everything on the equipment list. I still remember how my heart was racing after hauling tail back to Rough Creek to change and grab our gear after my volunteer shift went a little long. Luckily we arrived with our gear as the clock struck 6 and a few others trickled in after taking the heat off those of us that had cut it close. We begin with a class of 28, we will end as a brotherhood of 8.
For those unfamiliar with the 12 Hour Hurricane Heat, it is an event designed to break you as an individual but strengthen you as a team. The ability to finish has less to do with your capabilities and more with your will and your desire to support your class. You are going to find a million reasons on why to call it a day, but you need to find the reason that keeps you going.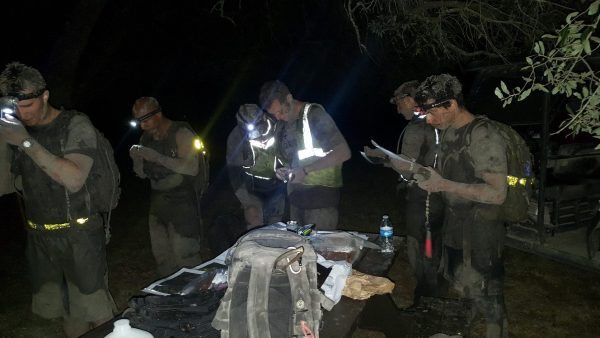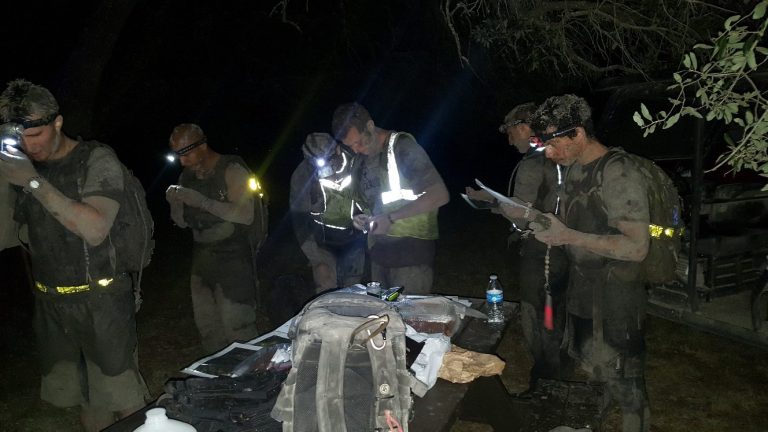 On this night, we would face four major tasks: to complete a Team Tire Carry, Navigation, Weighted Ruck, the Murph in full Gear and a baptism of cold mud. It was a culmination of building. Each phase building towards a higher purpose to show you where embracing the suck can carry you. For the tire carry, we opened up the lines of communication and started building our trust. The Navigation might have been the most taxing since we covered so much distance, all while dealing with some no legged nocturnal hunters making appearances near our marks. My partner, Ronald, was a solid team mate who wanted to come together and get the job done. Something I think we excelled in compared to other teams that didn't meet the time hack, or barely made it, was communication. We encountered some teams that got lost, and no matter what, there was one teammate unwilling to adapt, and it would cost them dearly. One big take away for anyone looking to do a 12-Hour Hurricane Heat, this is a learning experience. Change is acceptable, don't let pride get in your way and keep your mind open.
The Murph, while a physical triumph personally, was also by far the most disappointing part of my first 12-Hour. For those unfamiliar, the Murph is a workout designed by a SEAL on deployment in Afghanistan and has become a fitness staple. It is a mile run 100 pullups, 200 pushups and 300 squats closed with another mile run while wearing a 20-pound vest. It has two formats where you spilt the strength portion into 10 sets, this is the conditioning format and most commonly seen in CrossFit boxes. The endurance format has you run straight through without breaking up the strength portions. With an hour to start our final mile via the endurance format with the Men wearing anywhere between 60 and 80 pounds of gear and the ladies at 45 to 60 lbs, I was one of the final 8 to move past this task;  a task that brought us to a place where the Devil eagerly tried to rationalize a DNF as we are 9 hours in and tired as hell already.
The part that ate away and continues to burn me is that none of our female Classmates finished, or even passed that task. While some classmates quit, and for them I wish them well, the ones that were still trying to bust out pull ups, knowing they were not going to complete the task on time, I owe you my apologies. At the time, I was too tired to fully think it through. We should have stood up and taken on more PT or penalties so that you could carry on. You were not beaten, you were not broken even in face of the reality, that should have empowered you to continue with us. Murph completion times for women are typically in the 40-minute range for the higher tuned athletes with a 20-pound vest and starting fresh. You had more than twice the dead weight and had been going at for 9 hours. There is a difference between driving people to push to the limit and not being realistic in the task.
Life is not always fair or just so I continued to march forward and carried my departed classmates with me, even more determined to make sure I finished. Making the final set of PT brutal, relying on pure determination. It felt like a 5K hike with a 200 plus-pound log between two people and two timed trials through barbed wire leading to a pit of cold water. The next was a colorful run of water based exercise, Ronald and I "dominated" in a chicken fight and we got to pick Dylan's experiences. The night was capped off with an amazing surprise; Sean and Amanda from the Kyle Littlefield Memorial Run were there to greet us with an experience I'll never forget. Sean told us why he founded and subsequently supports this foundation, while it is his story to share it just makes you love and respect the man even more. He awarded us each with a KLMR Survival Strap which I have worn every day since. This night was something else, with that I am a proud member of Class -25.
Last year I was pretty hard on Spartan for how this venue was handled. I have to say, they had every opportunity to repeat those headaches, even without the rain but they truly STFUd and rallied for a fantastic recovery at the events I attended this year. Missy, Jason, Melanie, and Norm, thank you for your amazing efforts this year, I surely noticed them. As a racer, everything went off without a hitch. As a volunteer I felt useful, fulfilled but not overwhelmed. As a member of the Finishers Class for HH12HR-25, I felt accomplished, learning to shatter my limitations and the drive to support your team can make you do some amazing things. I plan to be back next year to take on the Team Challenge and to volunteer once again.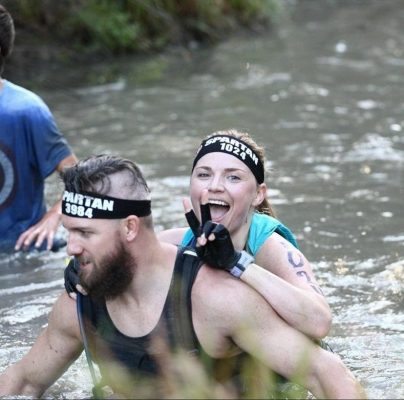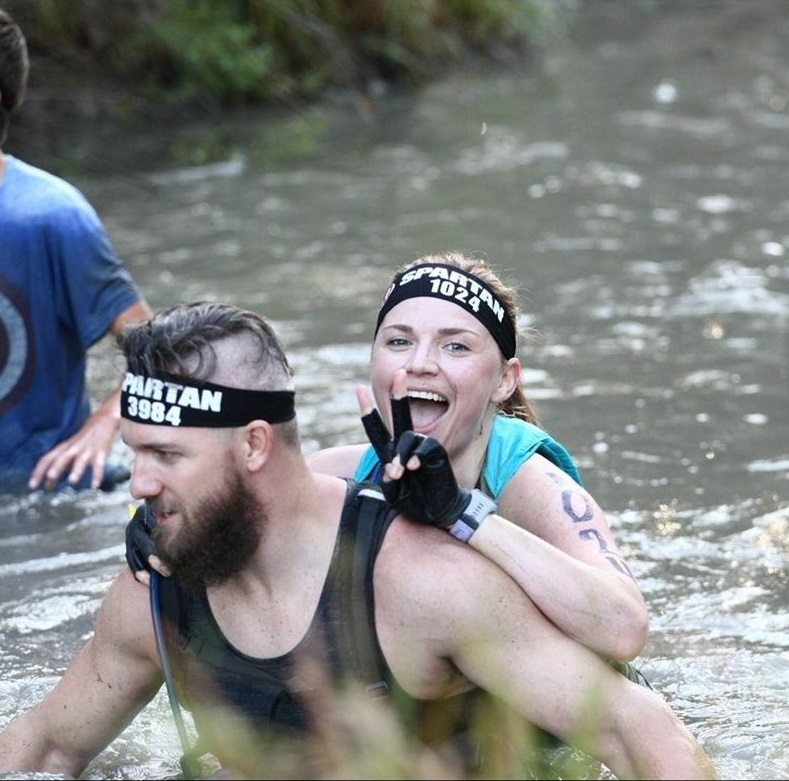 Check-In - 9
Festival Area - 9
Environment/Atmosphere - 9
Course/Obstacles - 8.5
Parking - 8
User Rating:

4.45 ( 1 votes)