If any of you has embarked or are going to be taking part in any endurance event, you will have most likely found that there is usually a list published with some required equipment and gear.  For many of us in OCR, these events can start early in the morning and catapult us into the evening hours. These types of events usually have a headlamp on the list of requirements and Black Diamond things they should be the ones to satisfy this need.
First of all, Black Diamond is no stranger to climbing and skiing.  They began in a backyard with an anvil and a hammer and have now grown into a global company that provides equipment to millions of people worldwide.  They have laid a foundation of products that they continually build upon and the Spot is the direct result of this.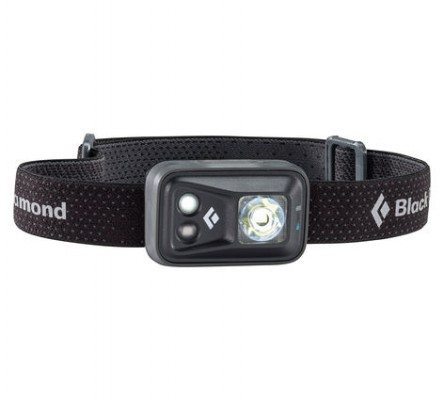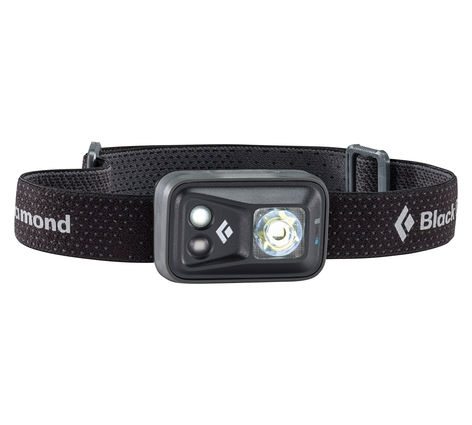 To get some of the basics out of the way, the Spot is a redo of sorts on last year's model.  This 200-lumen model is packed with features, fully waterproof (IPX8 rating 1 meter for 30 mins), and sports their PowerTap technology for on-the-fly brightness adjustments.  The unit weighs just 90g (3.2oz) with batteries installed (Energizer included in the package) and provides up to 200 lumens.  The entire package is sleek and measures just about one 1 in depth, just about 2 1/4 in width, and about 1 1/2in in height making it very compact when compared to its predecessor.
According to Black Diamond Equipment, the Max Distance of TriplePower LED is 80m and 10m for the SinglePower LEDs.  Burn time comes in around 200 hours for TriplePower LED and 80 hours for SinglePower LEDs.
IPX8: Waterproof—Tested to operate up to 1.1 meters underwater for 30 minutes. If submerged, water may enter the battery compartment and it will still operate, and it should be dried out completely afterwards.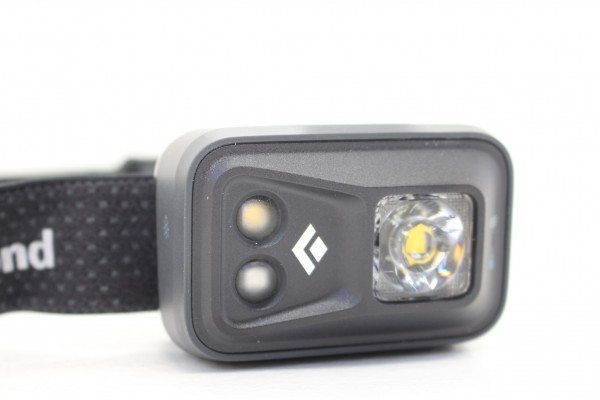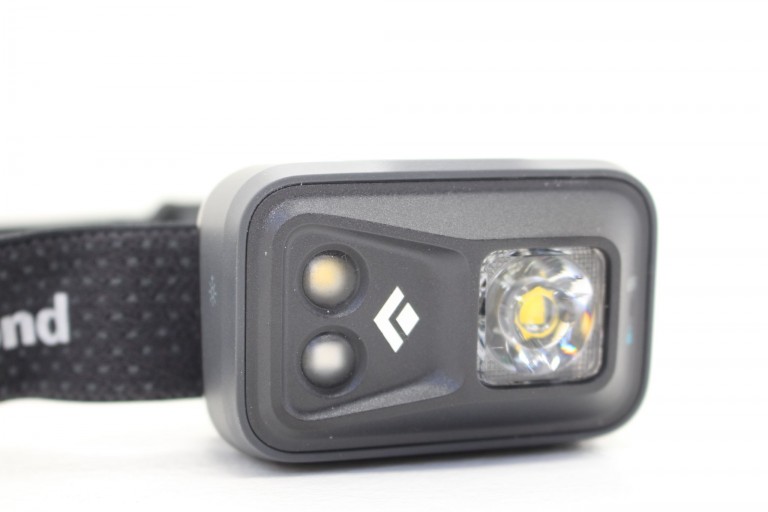 The Spot features three LEDs on the front, one TriplePower LED, one SinglePower white LED and one SinglePower red LED emits 200 lumens (max setting).  The PowerTap is on the side, and the button is on the top.




The top button performs many functions.  Press once for the larger LED to illuminate at half power, twice to illuminate to the MAX, three times to strobe. Additionally, you can hold the button for three seconds to operate Red Night Vision mode and hold it for four seconds to lock the unit.
On the opposite side of the PowerTap function is the battery door release.  The battery compartment is easy to access without tools but doesn't do much in the way of keeping liquids out.  Although it feels as though it is tight, there is no gasket present like you would find on a GoPro housing.  Perhaps this is the reason the unit is only able to function under water for around 30 minutes.  Had Black Diamond outfitted the battery compartment with a gasket, the water resistance rating would most likely have better.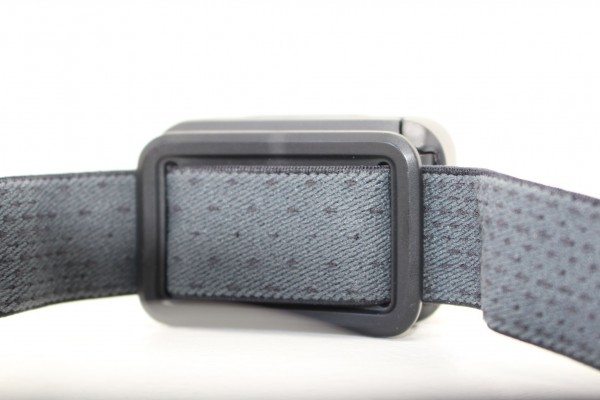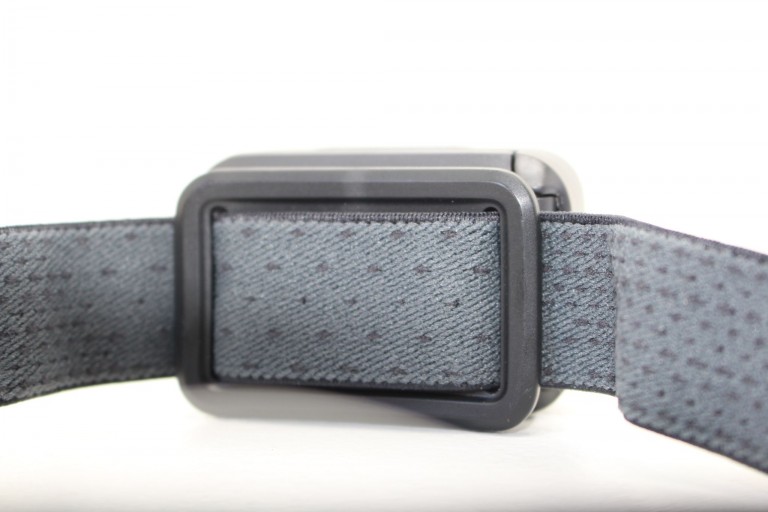 Around back, the unit features a soft elastic strap held in place by an adjustable base.  The Spot can rest on your forehead and be adjusted to provide light at various angles.  The angles are precise and can be adjusted to be nearly parallel to the ground to almost perpendicular, providing lighting for a wide variety of environments and requirements.

PowerTap is an interesting idea, and the idea is this, with the unit powered on, you give it a quick hit to adjust the intensity.  Quickly press your finger on the side to increase to full power, again to decrease to half power.
While wearing the unit, the PowerTap functionality makes switching brightness modes a snap.  I found myself fumbling about with the headlamp's button troublesome and quickly thanked Black Diamond to myself for this feature.
In dark conditions, the Spot illuminates the path in front of you enough for you to navigate it without worrying too much.  With a quick PowerTap, the area in front of you quickly becomes more visible.  While hiking, I did blind some fellow hikers accidentally while saying "hello." The cost of doing business, right?
As for wearing it, the Spot is comfortable enough at first. However, prolonged usage starts to irritate the skin when worn without a hat, skully, or bandana. From personal experience, this has been the case for me no matter the brand or model.  The strap is easy to adjust and elastic, that makes fitting almost anyone's head.  Even mine, which is shaped more like a Mike & Ike.
The Spot can find its home on nearly any forehead.  The unit is well made and attractive as well as affordable (around $39.95 USD), making it an easy decision for anyone that is looking for a headlamp.  The product warranty (1 year) provides enough time to have the unit fail if it ever will.  The redesign afforded Black Diamond the opportunity to build on an already good product.  Bottom line, would I buy one? Yes.