If you have the itch for a long race, one of the items you will likely need is a headlamp. With so many options out there, it can be a daunting task trying to pick the right one for your needs. There are a few brands that lead the pack, Black Diamond, Petzl, Princeton Tec, etc. Unfortunately, it seems that one company isn't mentioned all that much, and it is confusing as to why. Well, no more. COAST has set out to change all that, and your mind, with their FL75.
First, COAST is no fly by night company. They have been operating in the Northwest United States since 1919 and have been producing high-quality products from day one. If you hadn't guessed, COAST was a pioneer in handheld LED powered lights, introducing their first handheld LED-powered flashlight in 2002 and their first LED headlamp in 2003. Since then, you can say it is history.
As far as headlamps go, they have a wide range of uses and features. So what does the FL75 have to offer? First, it is a 435 Lumen headlamp that weighs in at just 3.7oz and an IPX4 weatherproof rating. If you aren't up to snuff in your IPX ratings, IPX4 means it can resist splashes. Yes, I said 435 Lumens!!! As a quick comparison, the Black Diamond Spot features an IPX8 rating, sports 200 Lumens and weighs in at 3.2oz.
| | |
| --- | --- |
| BEAM OPTICS | PURE BEAM FOCUSING |
| LIGHT OUTPUT (HIGH) | 435 LUMENS |
| LIGHT OUTPUT (LOW) | 66 LUMENS |
| BEAM DISTANCE (HIGH) | 469 FT / 143 M |
| BEAM DISTANCE (LOW) | 183 FT / 56 M |
| RUNTIME (HIGH) | 2H 30MIN |
| RUNTIME (LOW) | 17H |
| WEIGHT | 3.7 OZ / 105 G |
| BATTERY DESCRIPTION | 3 X AAA |
One unique feature that the FL75 touts is its ability to change beam focus with little effort. You can twist the bezel to go from an ultra wide flood beam to a long reaching spot beam, that means you can easily change the focus of your lamp without thought. The beam can range from 6 feet in distance to 767 feet.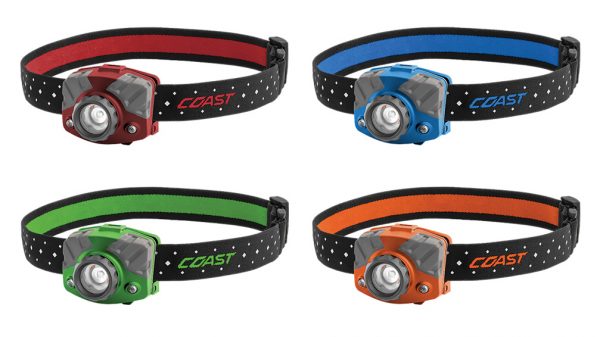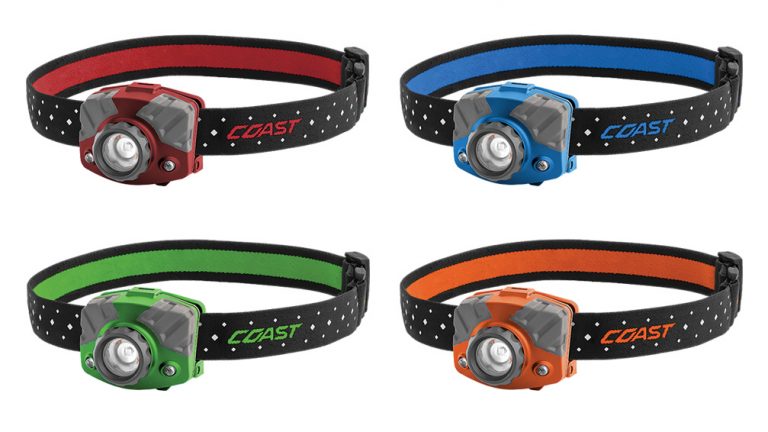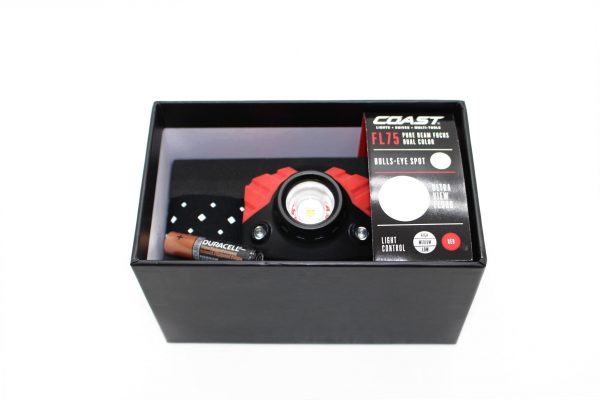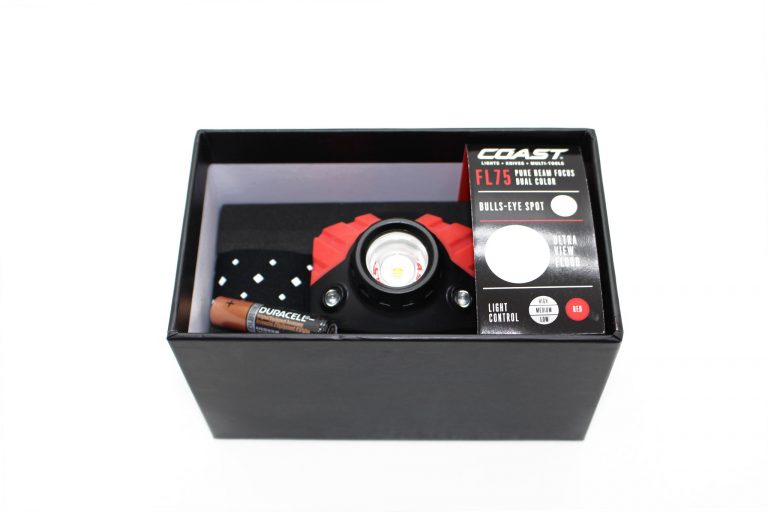 The FL75 can be purchased in four different colors and is available from a slew of vendors ranging from Home Depot to Amazon and nearly everything in between, making it one of the most accessible lamps you can purchase. The FL75 doesn't ship with anything out of the ordinary. You do get some very nice packaging, some batteries, a features card, some clips, and that's all. No manual included int he packaging. Perhaps that is a testament to how easy it is to operate the FL75.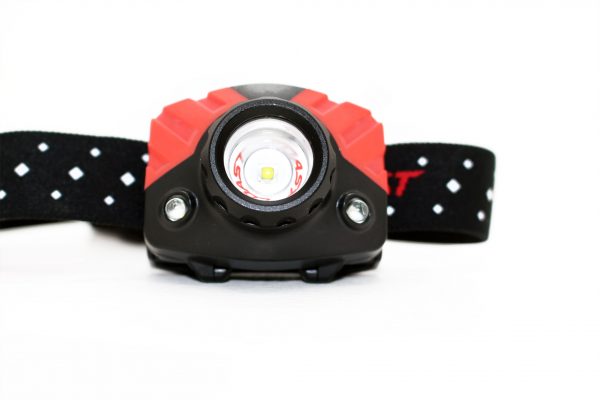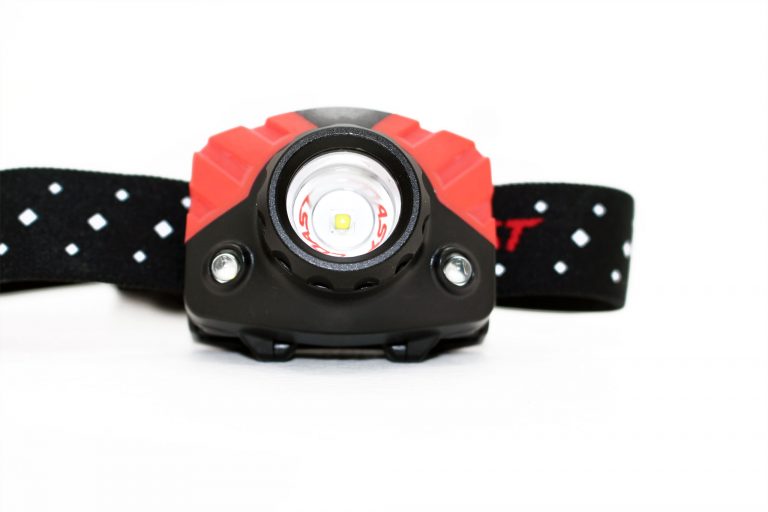 Speaking of operation, there are only two buttons, the one on the left is to turn on the red lights (use at night to keep your eyes from adjusting to bright light), the one on the right cycles through the various power settings for the primary LEDs. One press is high power, two presses is medium, and the third press for low power. If you want to focus the beam or view a wider angle, simply twist the bezel. Operation on the move couldn't be easier.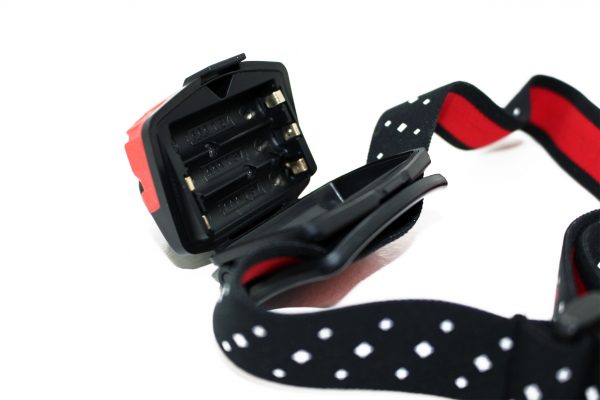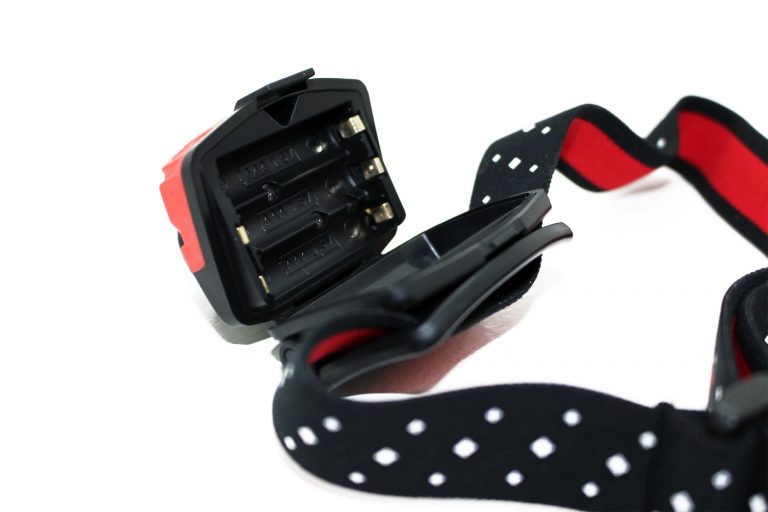 Three AAA batteries (included in packaging) are housed in an easy to open compartment.
The FL75 is just as comfortable as any of the other headlamps I have worn, although the unit is a bit bigger than some of my other torches, it doesn't fall under its own weight. The band is comfortable as well as reflective, even for an oddly shaped head like mine.
As far as lighting goes, there isn't much out there I think can compete with the FL75, at least at the price point this is featured; 435 Lumens is bright, like SUPER bright. Standing on my driveway, I was able to illuminate well into my backyard. The camera shots below don't do this lamp justice.
Just for giggles, I turned the lamp around and finally understood that "deer in the headlights" saying. I was blinded by the light. Oh cut loose like a deuce, another runner in the night. Sorry, bad 80s reference there, but you catch my drift.
As for OCR, this lamp will keep you upright. You will be able to clearly see everything in front of you. The lamp is extremely easy to operate, and others will be able to see you coming from a great distance. However, with its "splash" resistant rating you should hope that there is no swim involved in your race. If this lamp offered an IPX7 or IPX8 rating, there would be little that could keep up in its price range.
Bottom line, this is a fantastic lamp for the price, it can be found from $38 USD on up. If you are planning on a trail run, a road race, or an OCR that will not have this thing submerged, you will be more than happy with your purchase. The lamp looks good, has a reflective band, and lights up EVERYTHING! Coast, you did well, now let's get a lamp with an IPX8 rating, and you will have a serious contender for best all around.