When I first found OCR, the two major shoe brands were Reebok and Inov-8. Some people had Speedcross 3s, but for the most part, our top tier racers were wearing one of those two. Out of nowhere, at the beginning of the 2015 season, I started hearing about a new shoe, from a new manufacturer, Icebug. Unfortunately, I couldn't find them in any stores, or find more info about them, but those that owned them wouldn't stop talking about them.
I first saw them in the wild during Atlas Race (RIP) San Antonio at the OCRWCs tent. They looked great but they weren't available in my size to try, so I kept moving forward with what I had.  After that race, they took off like wildfire.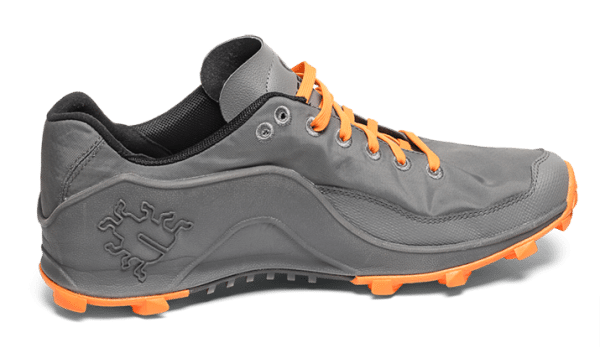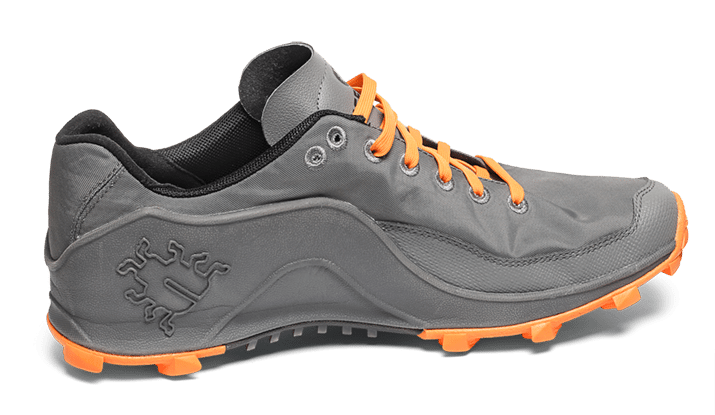 Soon it felt like everyone wanted to know where to see them, or if you owned a pair, and what you thought of them.
I knew I had to get my hands on some to see what all the hype was. For these to become so popular so fast, basically via word of mouth only is an amazing feat.  I decided it was time to try the Icebug Zeals for myself.
I am not going to lie, when they showed up at my doorstep I may have accidentally, purposefully, rubbed it in the face of one particular Spartan Racing Aussie's mother in a fit of excitement.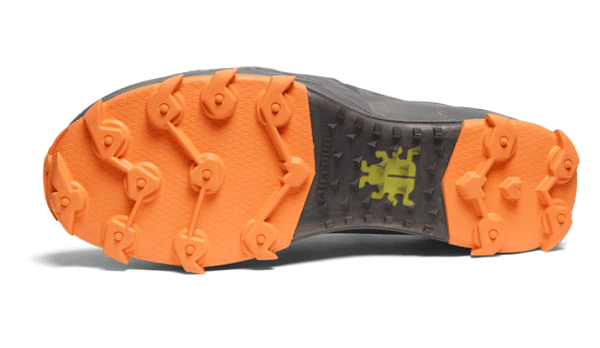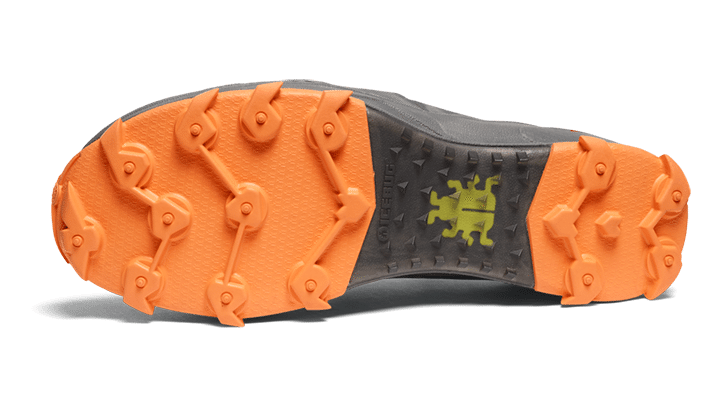 The box is nice and clean with a handle built right into the box, the type of efficiency you expect out of European design. Open it up to see the striking Gray and Orange colors of the Zeals. You will immediately want to wear them.
So there I am sitting there staring at my new darlings, waiting to finish a conference call and take them out for the first spin.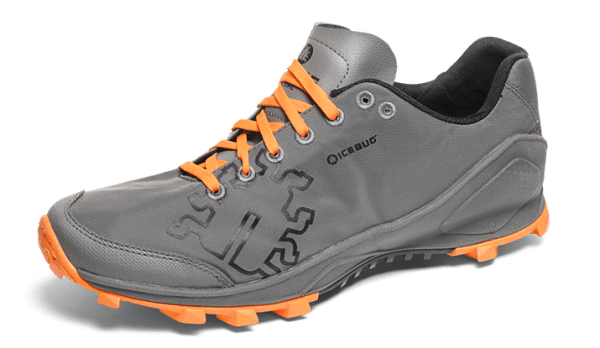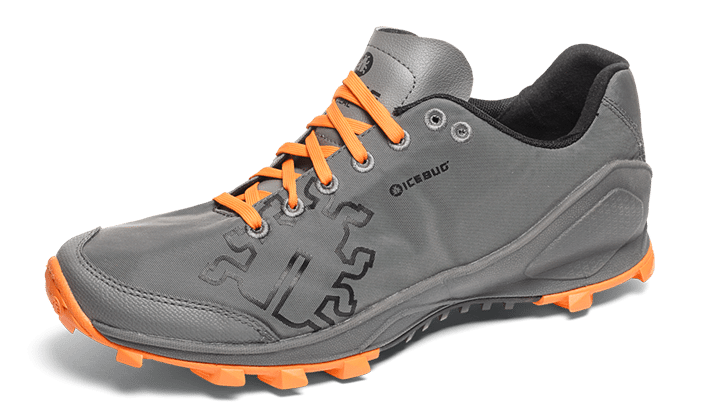 Key Specifications
| | |
| --- | --- |
| Upper | Nylon Textile / PU |
| Lining | Half lined with QuickDry Mesh |
| Insock | None |
| Midsole | Lightweight EVA with HGMS2® technology |
| Outsole | Rubber 9 Extreme |
| Torsion | Medium Flex |
| Drop | 6 mm |
| Cushioning | Medium |
| Last | Medium |
| Weight | 250 gr (US9) |
| Size | US 7-13 (40-47) |
I took these guys and started with my normal break in methods, a 5-mile trail run through some loose soil, hills, and packed clay. The Zeals dug right into everything I laid foot on and never once did I feel like things were iffy or that I needed to tread lightly.
As for traction, I cannot speak highly enough of the Zeals, you will go into any race unseen and know you are one with the ground, that is a great feeling.
There was only one issue; I got blisters. Not huge, but blisters on my front pad and inner heel. Something I have never experienced in the past with my other shoes. I took a couple of days off of trail running and used the elliptical to let me feet heel and went back out there again only to find the same result. I hadn't heard of anything like this from anyone else that owned the shoes.
The turning point came when I decided to try something different than my traditional break-in, I went all in and ran it like I was competing in OCR, minus the obstacles. They were soaked immediately during my run and subsequently soaked on multiple occasions. That completely changed my view on the Zeals from, "I don't get what the big deal is," to "Wow! I totally get it now."
They felt ridiculously comfortable, in fact, the water they did hold, acted like extra cushioning. Once they dried around my feet, it was like they were custom made for me.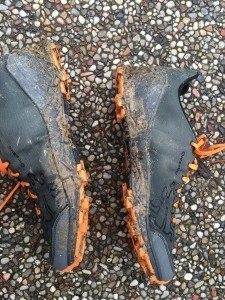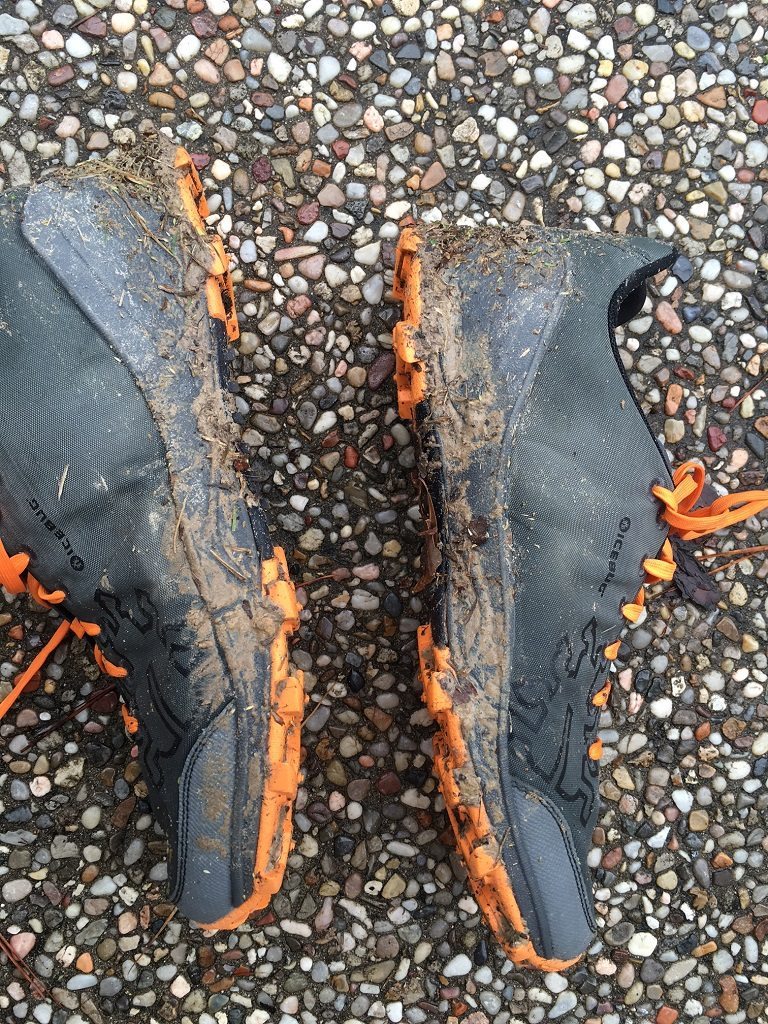 I decided to race in them at Terrain Dallas and the Spartan Houston Sprint. My affinity continued to go. They dug into every surface I planted them in. They stayed comfortable the entire time.
There are only two true cons, or possible downsides I could find with these shoes. First, on a sharp or rocky surface, you will feel it, they are minimalist so those guys can get through.
The second is that they are a little narrow, so those with wider feet may not appreciate these shoes as much. If you are a heavier racer like me, you may want to find a shoe with a bit more cushion.
I get the hype. My experience with the Zeals has been a positive one, and I would encourage you to give them consideration. The Zeal seems to be the shoe that Reebok tried to create with the All-Terrain Series, but with higher quality construction and materials.
They are onsite at every Terrain Race in 2016 if you needed another excuse to give that series a try. Also, they will be at select BattleFrogs Races, OCRWCs, and will be making an appearance at events like Conquer the Gauntlet Dallas. They are a shoe that provides solid value.
Icebug Zeal RB9X
Weight - 10
Protection - 10
Drainage - 9
Grip - 9.5
Appearance - 9
Affordability - 8
Quality - 9
User Rating:

Be the first one !