So apparently Inov-8 and I have a certain pact made. I get my hands on their shoes and then I break a cardinal athlete rule. I use them for their first trial on a race day. We then examine for carnage or shenanigans to see how they did.  Like its predecessor, the 212s, the X-Talon 230s are some pretty sweet looking Off-Trail/OCR Shoes. They have a little more conservative color scheme, but you feel like these are one tough shoe. Certainly ready to tackle any course you are about to face.
At just 230 grams they are less than 10% heavier than the 212s, but you can immediately notice there is a higher cushion level. Still, heavy is not a phrase I would use to describe how these feel on your feet. This is a precision fit shoe classed as scale 1* – making it the narrowest shoe that Inov- 8 produces. If you tend to wear a standard fit, I would recommend that you bump up a ½ size and use the runner's tie-down loops.

NOTE: The lower the number on the scale, the narrower the fit, which ensures minimal internal movement of the foot when running fast on technical terrain. Shoes with the higher numbers on our scale will suit athletes with a wider foot and those wanting that extra comfort in the toe box. This wider toe box allows the toes to splay for increased stability when lifting heavy weights. It's also perfect for longer runs and races when toes begin to swell. As a rough guide, Grade 1 represents an industry B fit, while Grade 5 equates to a 2E fit in the forefoot.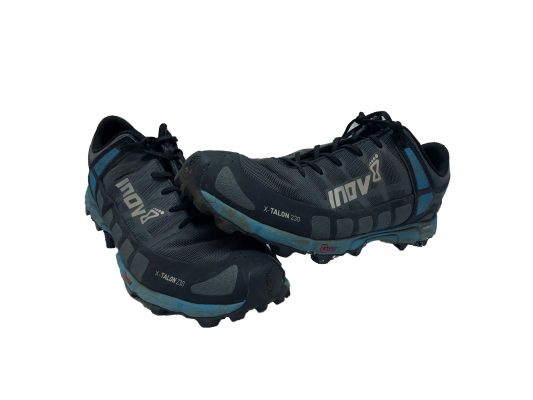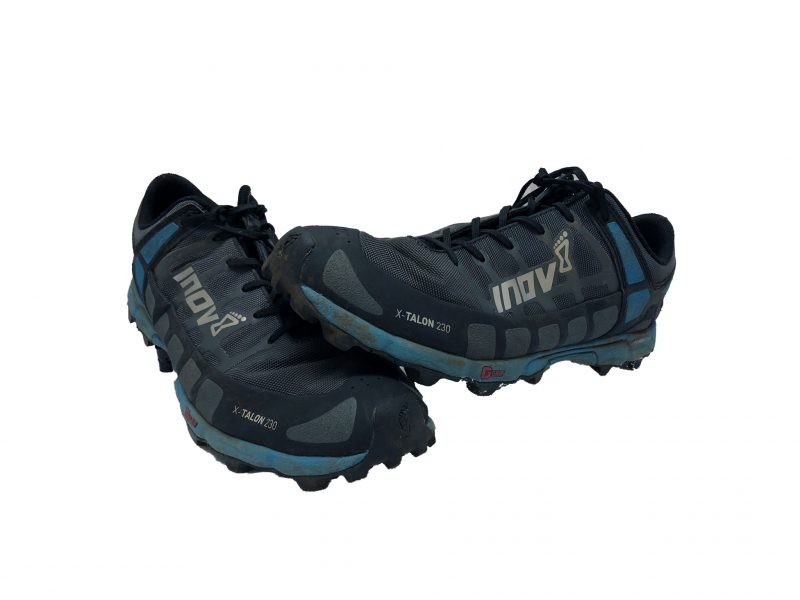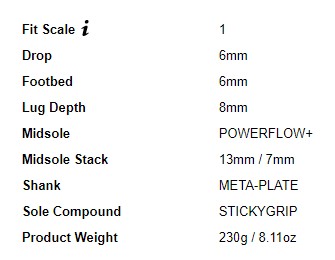 The original just got better. The new STICKY GRIP rubber outsole provides better traction than its predecessor, while improved underfoot protection ensures more comfort and stability. Discover a new level of confidence and the ability to run faster than you ever thought possible over all soft and extreme terrain. This update of a classic offers more comfort with the POWERFLOW+ midsole which delivers increased shock absorption and energy return when compared to standard midsoles. The precision fit men's X-TALON 230 is perfect for fell, mountain, trail, and cross-country running as well as obstacle course racing. This shoe takes the inov-8 ALL TERRAIN GAITER, sold separately.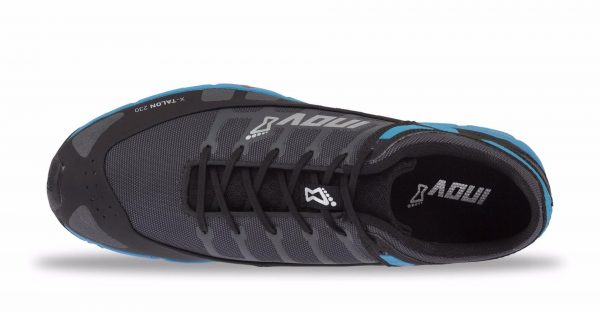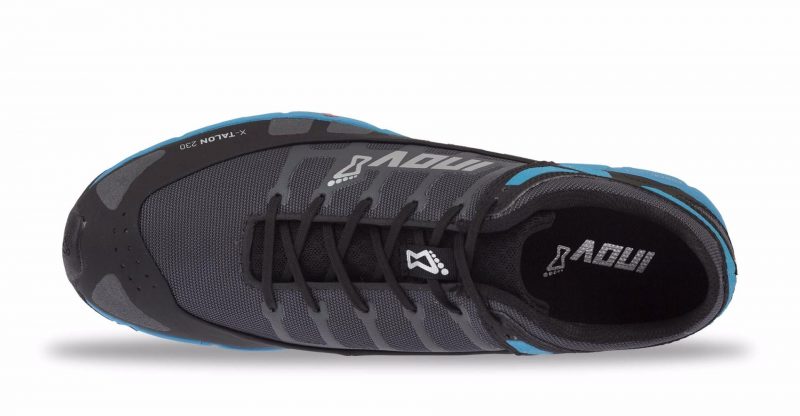 An upgrade to the upper from the 212 and vastly more protective than it is on the X-Talon 200s. This trend continues on to the toe and heel boxes. This new protection is a dream come true for most OCR Racers. Especially so for our Endurance/Ultra friends, or anyone tackling rocky terrain or, for our sand covered desert addicts, cactus laden trails.
At this point, you are probably wondering how these performed on race day(s). I have two races in the bag wearing the 230s, both featuring very different terrain; I ran 5 laps, or about 19 miles, of Terrain Race for their Houston Race at a motocross park. Followed up the next weekend with 2 Laps of Green Beret Challenge in the Texas Hill Country. Basically, two very distinctively different environments, but about the same overall distance covered.
I first got my hands on, or feet into, these shoes because the math of minimalist shoes and my large frame had equaled a toll on my knees. That was courtesy of the mountains in Vermont and the Fallen Heroes Memorial Ultra. Now looking for something, by OCR Standards, significantly more padded and could handle the additional time on my feet. What I learned was that more cushioning was what I required. As an added bonus, the extra stamina comes from the POWERFLOW+. Providing comfort, better shock absorption, and energy return to keep moving you forward.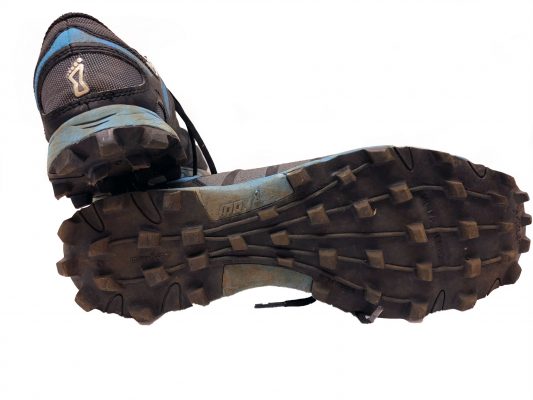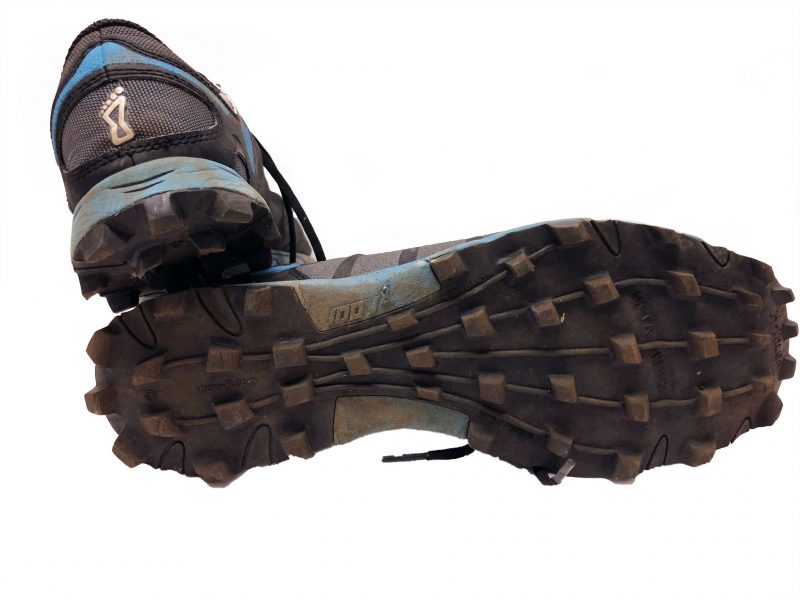 The STICKY GRIP bottoms are one of Inov-8's focal points. The classic 8mm lug is still on board, maintaining that high-end X-Talon grip; grip in any slippery area, even on wet rock and any muddy pre-fabricated metal obstacles. On the mossy rocks, it locks in significantly better than its predecessors, and on the metal obstacles, while not a glue-like hold, you are significantly more secure on those slippery poles than the ice skating like feeling of the past. This increases your confidence and your ability to focus on the obstacle ahead or the next step you take.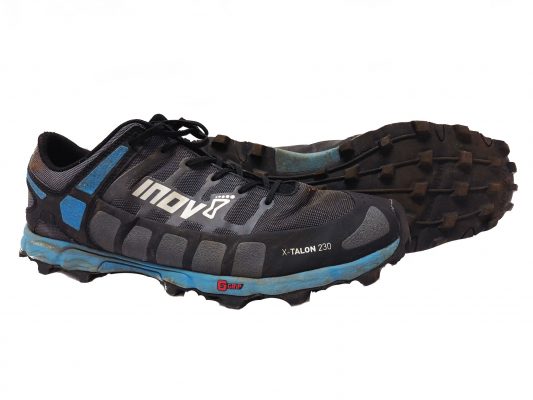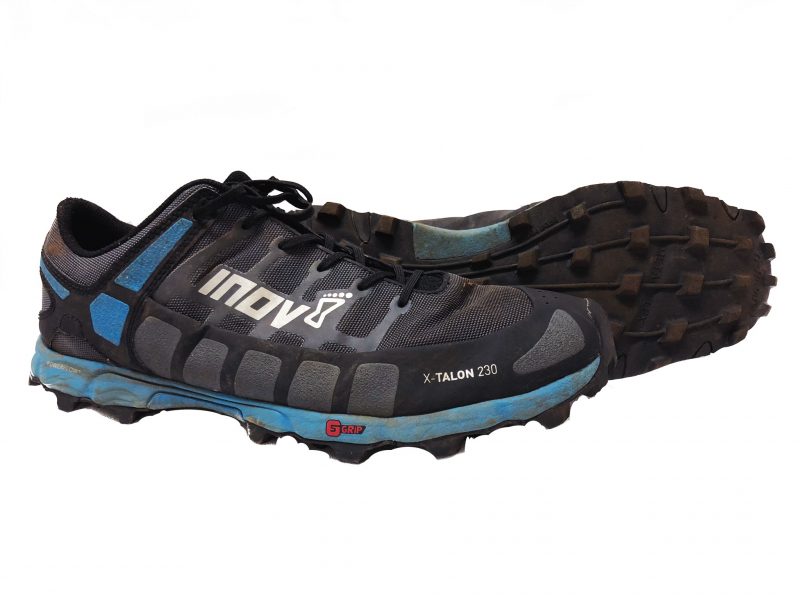 While they hold up on top of the terrain, what about helping your body hold up under the miles? As I mentioned earlier, I was rather beat up after the Killington Ultra. Due to this, I was forced to run my last few events in an interval style to finish. Even though the strategy worked, I was in the Top 15 or better in each of those events. Where could have placed if I could have performed to my full strength abilities?
Running the next day? Forget about it, was not happening for at least a few days.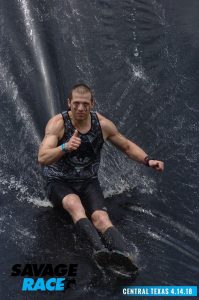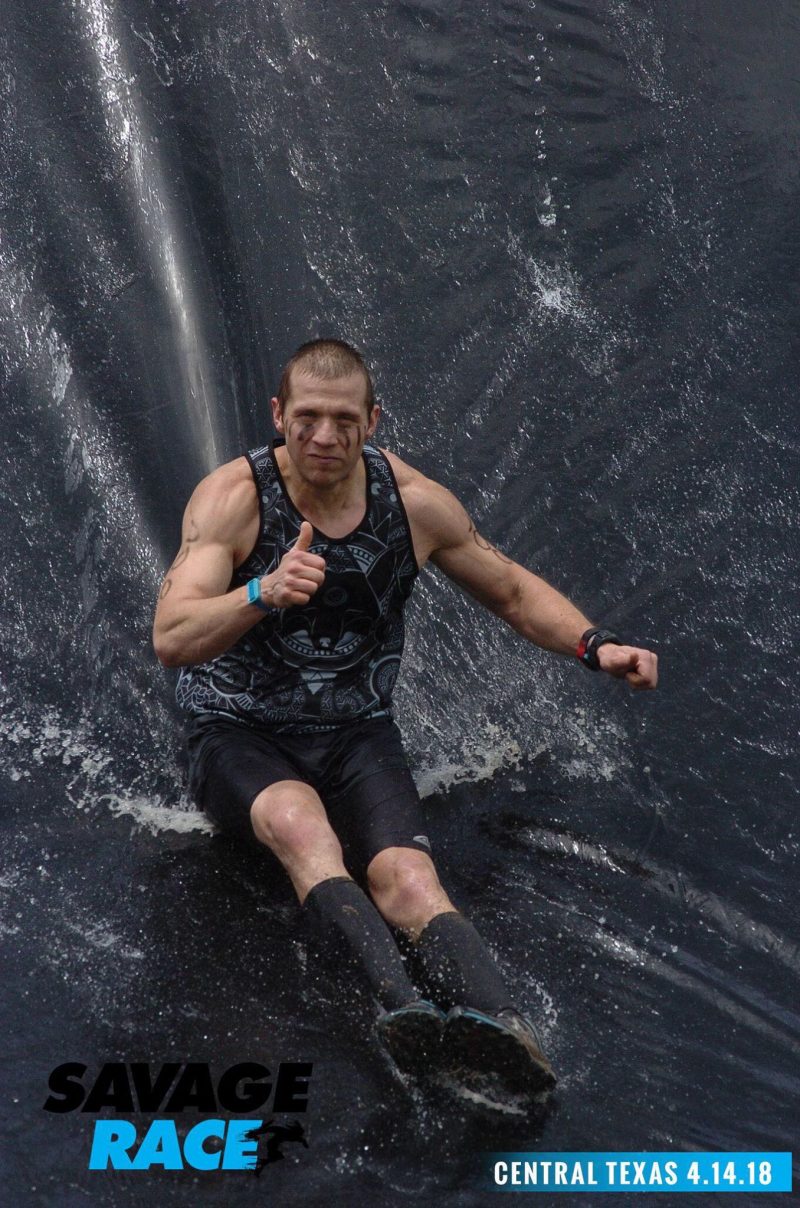 Personally, with me having an Endurance focus, this was the most critical component of my evaluation. What I am able to report is… that not only did I not go home completely beat up, but the next day I was race ready. With typical foam rolling, stretching and good night's rest, there is no reason I could not have gone back to back days. That includes back to back weekends of 19+ miles of OCR goodness. In comparison, if I ran in my typical trail-training shoe, the same mileage would not have had me feeling this good or ready to do it again for that matter.
Overall, there is no way these would not have received the OCRAddict seal of approval. They provide superior cushion for your feet and legs. They grab onto everything and provide formidable protection from the environment or terrain while maintaining a light overall weight. If you are looking for a new pair of racers for the course, put these on your list for serious consideration. They are very reasonable price, in line with the other solid offerings out there. Most importantly they will not disappoint you once you put them on your feet.