If there is one thing I love to do more on a Spartan course than running; it is talking to people. When I run with a group, we tackle the open heat, it is just more fun. I get the great privilege of talking with people on the course, and for many of them, it is usually their first or second Spartan Race. If there is one thing I can take away from most of these discussions, it is that people had little to no guidance before race day. As many of you may be gearing up for your first Spartan race, there are a couple of things I would like to let you know before you hit the course.
We all have different reasons for starting our first OCR (obstacle course race), whether it is Spartan, BattleFrog, BoneFrog Challenge, Rugged Maniac, etc. The one thing that is constant between all of these races is that you will be challenged in one way or another, you will be uncomfortable at times, you may question yourself and your abilities, but you will come out a different person at the end than you did when you first signed up.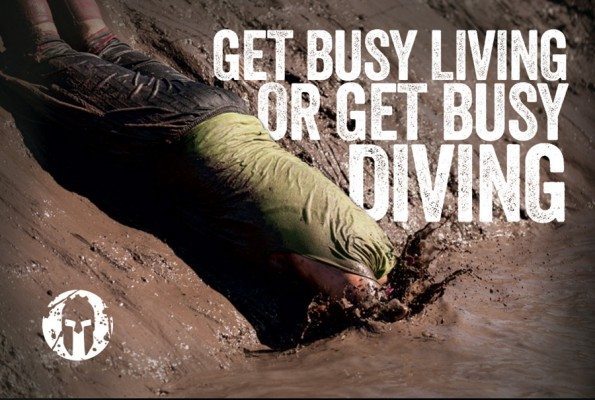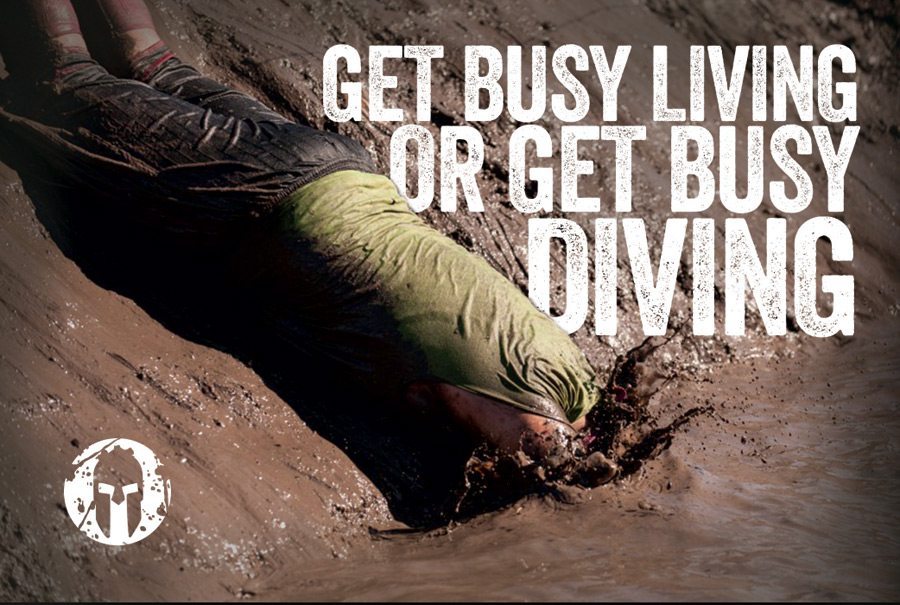 From a person's physical perspective; it doesn't matter if you are overweight, underweight, short, tall, ugly or anything. The fact that you signed up is all that matters. Some folks try OCR as a first step in changing their lifestyle, some try OCR because they just want to try something new, others because they are looking for a new challenge. Whatever your motivation is, you signed up. While this guide isn't going to tackle anything regarding your training or nutrition, it is going to help you to understand a few things before you hit the starting corral.
I remember my first, second, and third Spartan Races. They were all different, and I knew nothing. I didn't know squat about race day nutrition, shoes, shirts, pants, ANYTHING! I winged it. "If I only knew then, what I know now." I only wish someone was there to sit me down before I hit the course to tell me some of the basics… some of the basic things that would make my first experience so much better.
If you have gone through the process of picking your race, you are almost there. Let's start from there.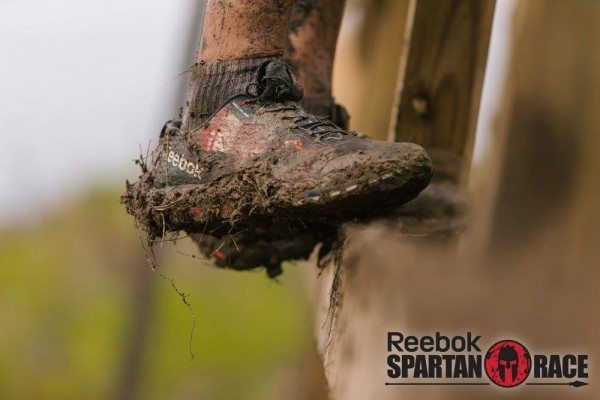 Shoes
First, I can't understand for the life of me, why someone would run any OCR with regular sneakers on. I see so many people struggling unnecessarily due to a complete lack of grip. Folks don't realize that this can make or break your experience. Having the wrong equipment can strain parts of your body that just don't need to be strained. If you are Scooby Doo'ing through the mud and muck or up a hill, you will wear yourself out far quicker than you would if you had the right equipment on your feet. Imagine your first kiss. Now imagine having gone to an Italian festival, eating tons of food basted and drowning in garlic, and not having a breath mint before that magic moment… that's what this is like. The right shoes are your breath mint.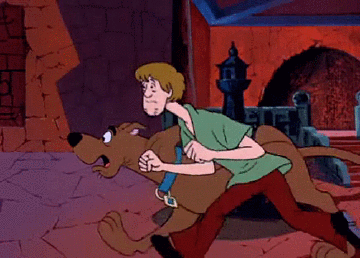 Don't take this the wrong way, I don't think you should go out and spend $150.00 on a pair of OCR shoes for your first race. Hell, you might be thinking "What if I don't like it?" Well, you will like it; and you will do another one, so get some shoes… You don't have to spend a lot of money if you are smart.
Here is an example, with a quick search on eBay I was able to find a pair of brand new Solomon Speedcross 3's for $61.99 from a seller with a 98.6% positive feedback rating! Reebok All Terrain Supers can be had for $69.99 brand new on eBay and even cheaper if you can find your size on 6PM.com. Don't skimp out on the shoes. Don't bring a knife to a gunfight and don't bring Keds to an OCR. Keep in mind, these are shoes are popular examples and not necessarily my recommendations.
Socks
While on the subject of feet, I can also say that anyone ever took the time to talk to me about socks. Socks were a game changer for me. Once I got the right pair on my feet, it was a whole new ball game. We have some sock reviews here on OCRAddict.com for you to browse, but I would definitely spend a few bucks on the right pair of socks. The right socks will give you that loving feeling and help you to avoid some nasty blisters on the course.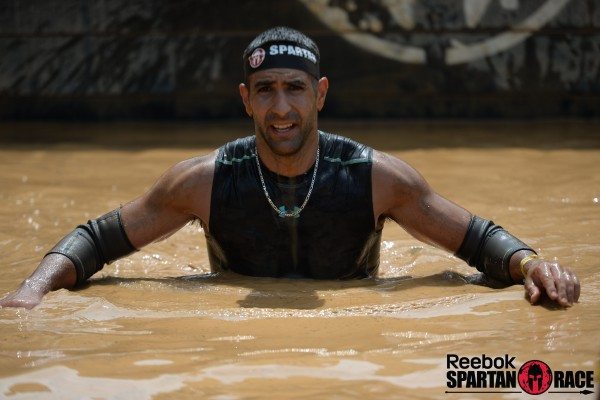 Clothing
If you are going to wear clothes, wear something fit for OCR. If you are asking yourself why I said "IF you are going to wear clothes," you will know when you see some of the jokers on the course. But, I digress… Don't wear cotton. Cotton will hold onto water. If you can find something that will wick away water, wear that. I personally wear an Under Armour sleeveless compression shirt that I got at the outlets for all my races. It holds no water, helps me to keep cool, and can take a beating.
I see a bunch of guys shirtless on the course… I may have a six-pack, but, if I ran shirtless there would probably be a line of chickens running behind me. Besides, a shirt is your first line of defense in barbed wire crawls (if your race sports them) and various abrasions.
For the ladies, you don't have to wear a sports bra and boy shorts, wear whatever is comfortable, but make sure it doesn't hold on to water. I see many women running in Yoga pants. Some are cotton, some aren't, make sure you know.
Fellas, basketball shorts are usually not a good idea. Find a pair of shorts that you can get wet. Wet shorts get heavy if they aren't made of the right stuff. Running shorts are usually a great option, but have a tendency to be on the shorter (see what I did there?) side. Personally, it doesn't bother me; I wear compression pants under my shorts anyway. If you really don't want to drop any money on a pair of shorts, wear a bathing suit.
Gloves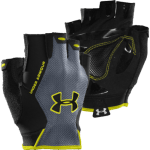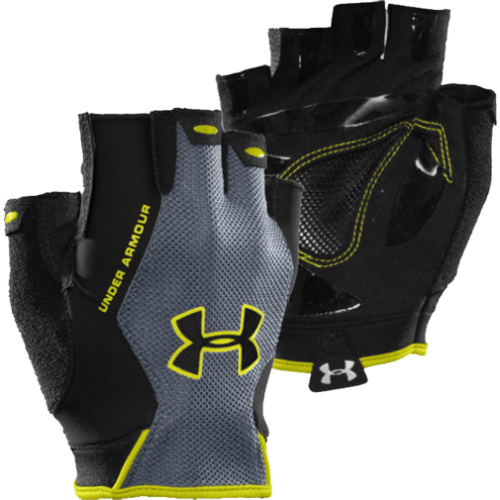 When it comes to gloves, don't. Well, not really don't, but do if they are the right gloves. For instance, if you are going to Walmart to pick up a pair of Gold's Gym weight lifting gloves to run your Spartan Sprint in, just leave them on the shelf and move along. Those won't cut it. There is a great glove debate in the OCR world, and while I won't touch on my opinion; if it makes you feel good, do it. Something along the lines of the Under Armour CTR gloves will do the job; they can be found at just about any Dick's Sporting Good stores near the heavy bags and weight equipment.
Nutrition
Have you ever heard of Gu's or Shot Bloks? No? Well, get to know them. I can remember my first Spartan Beast experience; I was killing it until it killed me. I blasted out of the gate at a pace that Usain Bolt would be proud of. I had no idea what a Gu was (or pacing for that matter), but when I was hunched over somewhere around mile 7, a good samaritan came along and gave me a Gu. This nasty tasting little shot of energy makes a huge difference. We talked for a while, and she explained the importance of in-race nutrition. It changed everything.
There are a lot of options out there for in-race nutrition ranging from Clif, Gu, Gatorade, to Tailwind for those that will bring a hydration bladder. Do me a favor, pick up some of each and try them out a couple of weeks before the race and see which one you like best. It will make a HUGE difference.
Hydration Packs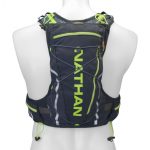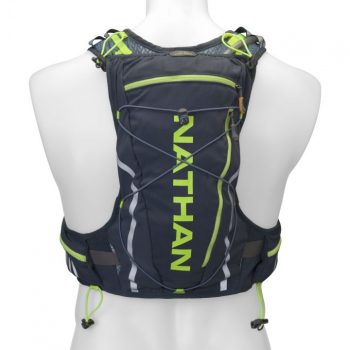 This one falls somewhere in the same realm as shoes and gloves. I see plenty of people with a hydration pack on and running in Keds. Shorter races don't typically require you to run with a hydration pack on, and there are usually plenty of water stations on the course. However, if wearing one makes you feel better, do it. Everyone's hydration requirements are different and having quick access to water when you need it can really be a godsend. If it is a hot day, err on the side of caution and wear one. It is better to have it and not need it than need it and not have it.
There are plenty of hydration pack options out there, including some sold at the merch tents at many of these events. I tend to steer towards the name brands like CamelBak, Nathan, Geigerrig, etc. They know what they are doing. If you are looking at a pack and there is only a few dollars difference between a name brand and a cheapo, spend it.
The little things
Maybe you thought about it; maybe you didn't. SUNSCREEN! HUGE HUGE HUGE! You will most likely be trudging along through the mud and muck without paying any attention to your skin under that blistering sun.
While we are on the subject of the little things, you may also want to consider:
Bug spray. Think about it, you are running through the woods (likely) on trails with nature all around you. There will be mosquitoes and ticks.
Bring a bag and a towel and leave them in your car. When you finish your race, you will be dusty, muddy, or both. Throw your dirty stuff in the bag and keep your car clean.
Get the idea that because you signed up for a shorter race that it will be easier. There are Spartan Sprints that are more challenging than Supers or Beasts!