Wearing hydration pack during an OCR is not something that many consider mandatory, unless you running your Beasts, Ultra Beasts, BFX's or Burning Hot Race Days. However, using one could be the difference between finishing a race, or being Medically DNF'd (Did Not Finish). There are plenty of choices on the market but the version I decided to move forward with, and use regularly, is the CamelBak Baja LR.
Cambelbak is viewed by many to be the leading brand for hydration packs on the market, especially for the uninitiated. This Pack has been designed for Water-sports, like Paddle Boarding, but its versatile design and flexibility make it a viable pack for nearly any sport that requires freedom of motion.  For myself, I choose CamelBak and the Baja for a variety reasons.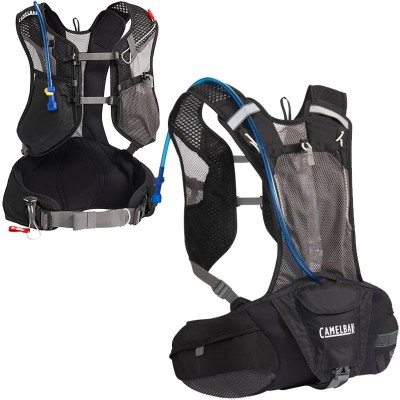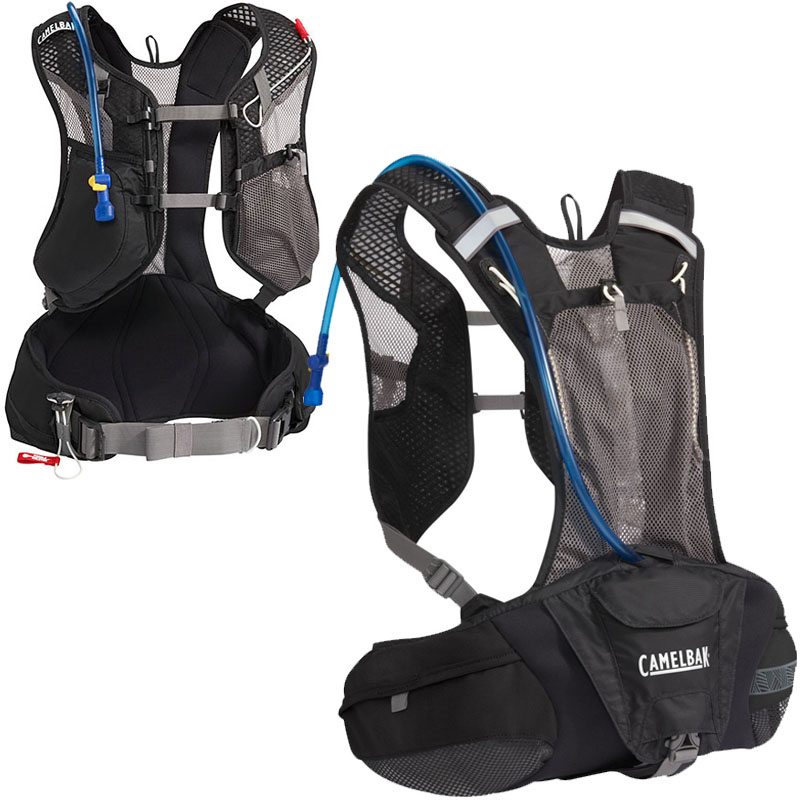 First, when I am focused and pushing my limits, I don't stop to drink unless I really need it (like when I experience cottonmouth).   If I am conscious of this and force sips mid stride, I never really find myself feeling desperate for hydration.  Having more than 2 liters of water meets my personal needs perfectly.  Second, as an OCR Competitor (or as I like to think of it…  OCRADDICT) with a bigger frame than many of my fellow competitors, maintaining body control and balance is paramount and more difficult with cumbersome and heavy packs.  A lumbar pack keeps thing in a more natural balance.  With the Baja LR, having been designed as a Water-sport pack, the expectation is that it drains moisture faster, leading to faster drying times and intern means I am carrying less weight after resurfacing from the muddy trenches.  This allows me to be lighter and faster… faster.  The Baja LR has 4 pockets and back slot which allows me to pack some extras, like food and fuel, to bring on the course.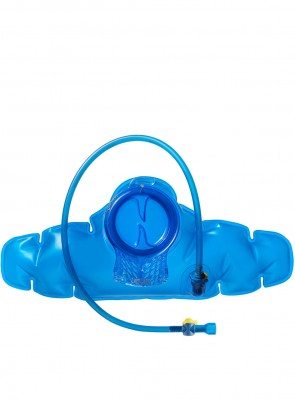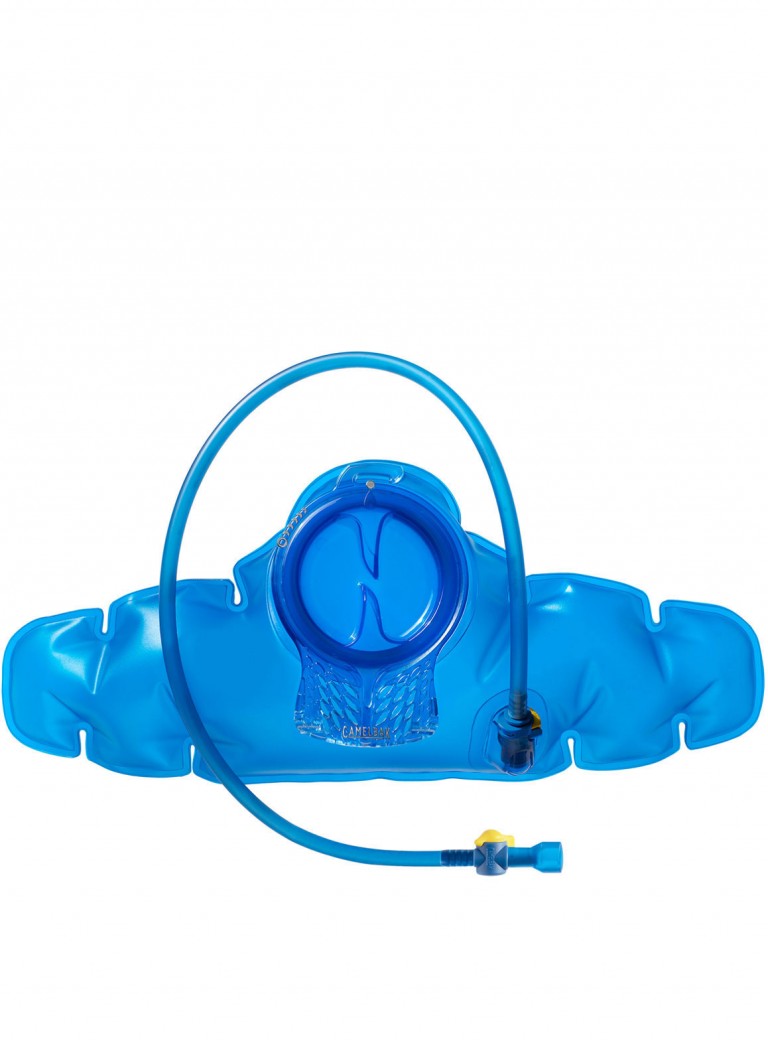 Product Features
CamelBak designed the Baja LR Hydration Pack with stand-up paddleboarders in mind. The Baja lets you stay hydrated while you paddle and comfortably carries essentials like extra layers, your music and a snack.
70 ounce (2L) hydration capacity
200 cubic inch (3.28L) cargo capacity
Antidote QuickLink Reservoir included
Media pocket securely holds your camera or MP3 player in a convenient location
Inflatable PFD carry
Waterproof electronics pocket
Capacity for sunscreen, snacks, and an extra layer
100% BPA free
Product Sizing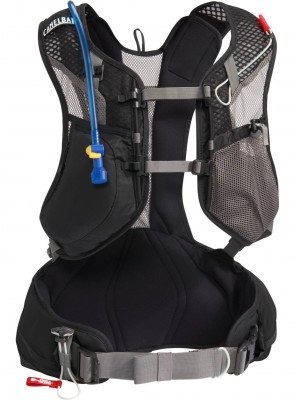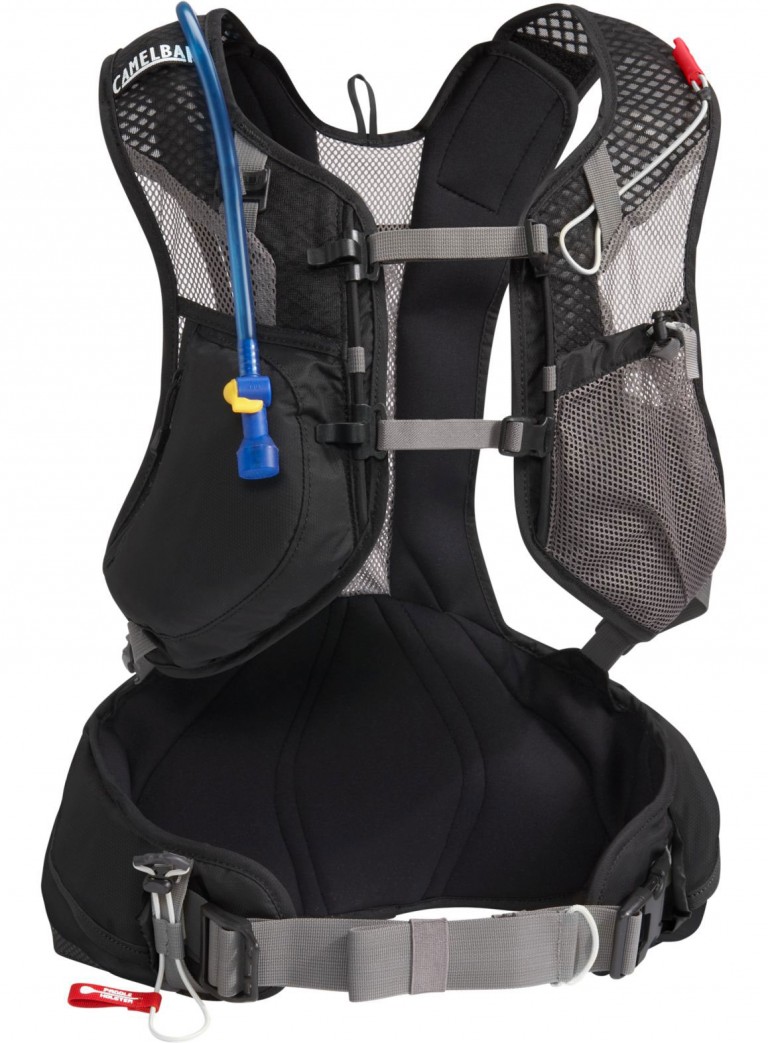 As with most hydration packs there is no true sizing guide.  However, I can comfortably say that my little 5'5'' wife was able wear it comfortably, and I, at 6'1'' and weighing in the neighborhood of 190-200lb, can wear it perfectly comfortably.  As an additional test, I had a 5'10'' 250lb friend try it… he was perfectly comfortable. There are elastic bands with belts and clips that allow you to make adjustments for range of sizes.
Performance
Now that we have some of the basics out of the way, you are probably wondering how well this pack performs in a race.  First, as expected it dries quickly after getting soaked, depending on temperature, 10-20 after being submerged it is completely dried off.  On a cold day that will help you stay warmer as you will not have a water saturated pack bringing your body temperature down.
The Lumbar reservoir is easily accessible for filling and the tub sits right on your right shoulder for easy access to your hydration. While rated for 70 ounces, you can squeeze in an extra 12 ounces pretty easily but you present the risk of bursting.
The location for the lumbar pack is perfect, in my opinion, for one reason; anything involving a crawl.  The pack will not get in the way of your movement, keeping your profile footprint minimal. In addition, the lumbar based pack will benefit you with balance focused obstacles like the Z-Wall, Balance Walls, or the Log Posts.  Keeping your center of balance will aid in besting those obstacle instead of having to stop for burpees or 8 count bodybuilders.
The pockets have ample storage to slip in an iPhone or GoPro, plenty or GUs and Clif Bars, or anything you need from a caloric standpoint to keep you fueled on the course.  As you are sipping from your pack, there is a secondary cinch to keep it tight to your body instead of sloshing around.  A cold weather tip, when using this pack you can use warm water to help keep your core temperature up, helping to save you from a medical DNF.
Conclusion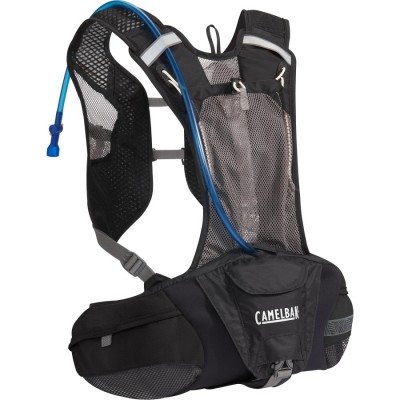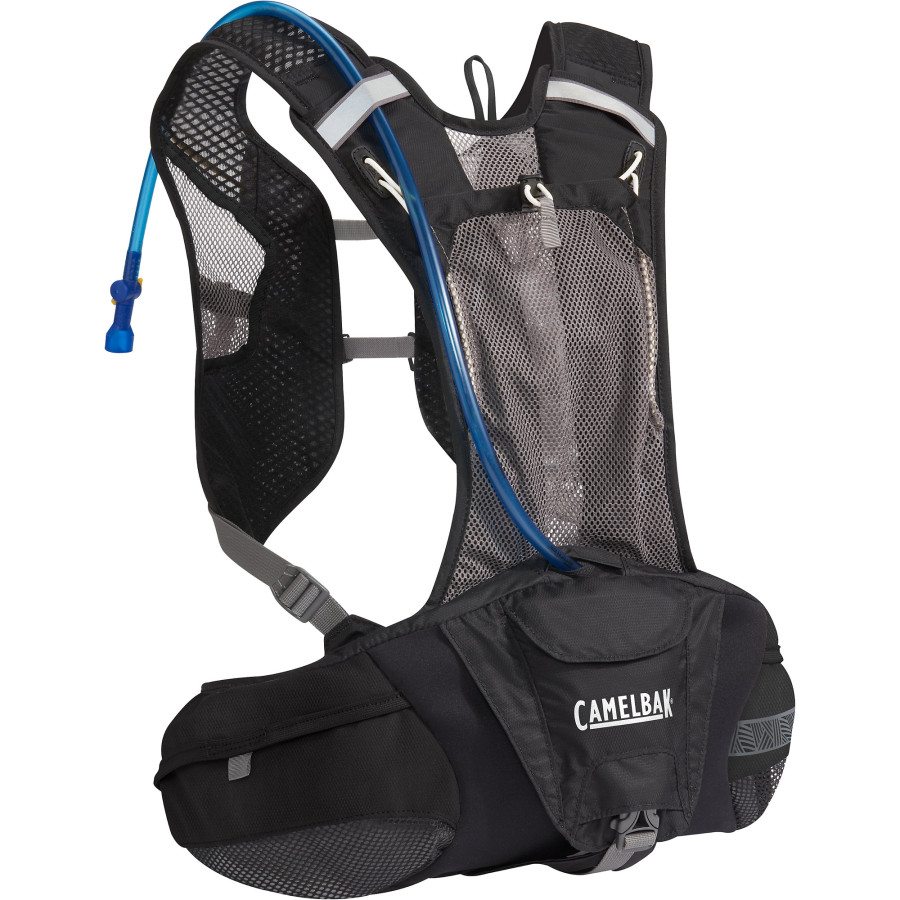 While I do recommend trying anything on before you buy it, the CamelBak Baja LR is a pack I would wholeheartedly recommend.  If you think you need more hydration, the Octane LR may be a solid choice for you as well.
For me, I try to be a nimble as possible without putting myself at physical risk.  When in doubt,  err on the side of caution and take a hydration pack with you.  It can truly save you loads of trouble.  Believe me, you don't want to have the "what if" or "could I have finished faster if I had water with me".  You also don't want to spend any "quality time" with the medics and doctors afterward your run either.
If you are looking for a pack that's light and functional, this may be the one for you.  While the Baja LR isn't designed with the Obstacle Course Runner in mind, it is durable (100+ miles of racing and training on mine), inexpensive (they have been found for $55-85) and comfortable.
CamelBak Baja LR
Durability - 9
Comfort - 9.5
Weight - 9
Storage Space - 9
Appearance - 8.5
Value - 9
User Rating:

Be the first one !