Call me crazy, but for some reason, I get excited about shoes and hydration packs. I don't really know what it is about them. They don't come with a manual transmission, girls don't go gaga over them, and they don't come stuffed with wads of cash. When I got my first taste of Nathan, it was while shopping for the perfect pack for my Ultra Beast. Nathan VaporCloud seems to have all the features many of us are looking for on paper, but how does it fare in the real world.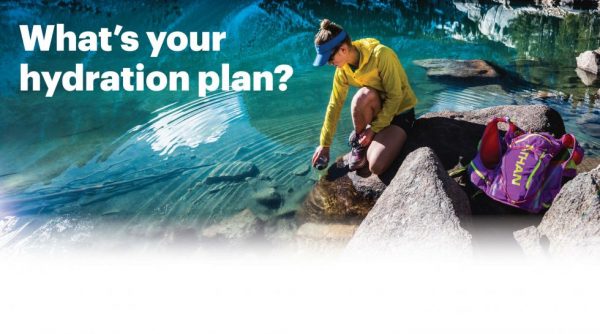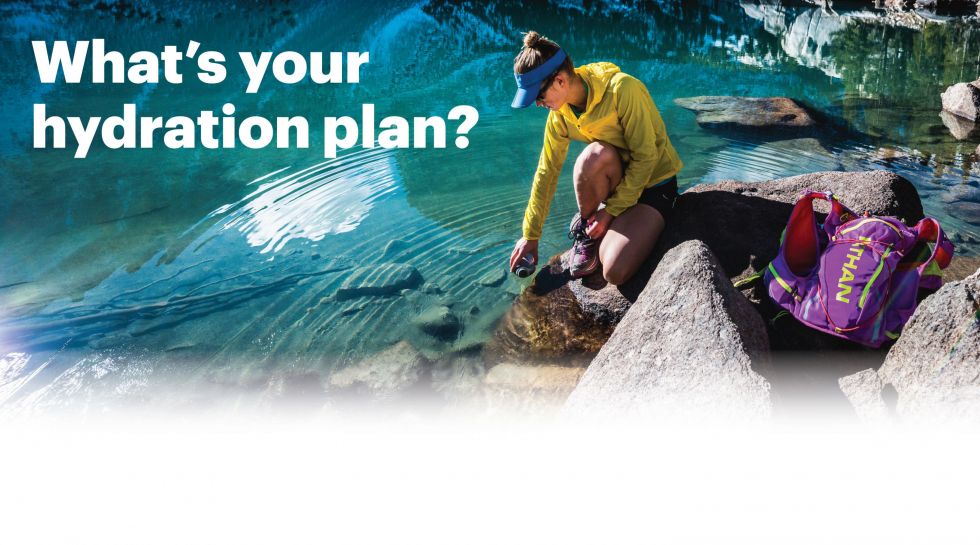 First, Nathan has quietly been making some of the best gear in the industry. They are a company that has served the running community well for many years and is widely sold in retail stores around the country and around the world. What does that mean to you? It means that if you get a hankering to try one on, you will most likely find one near you.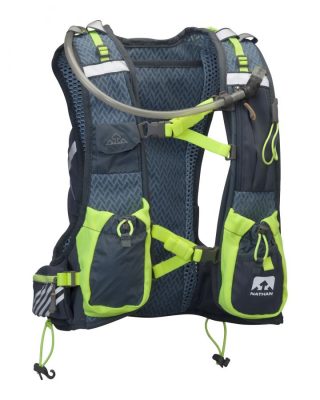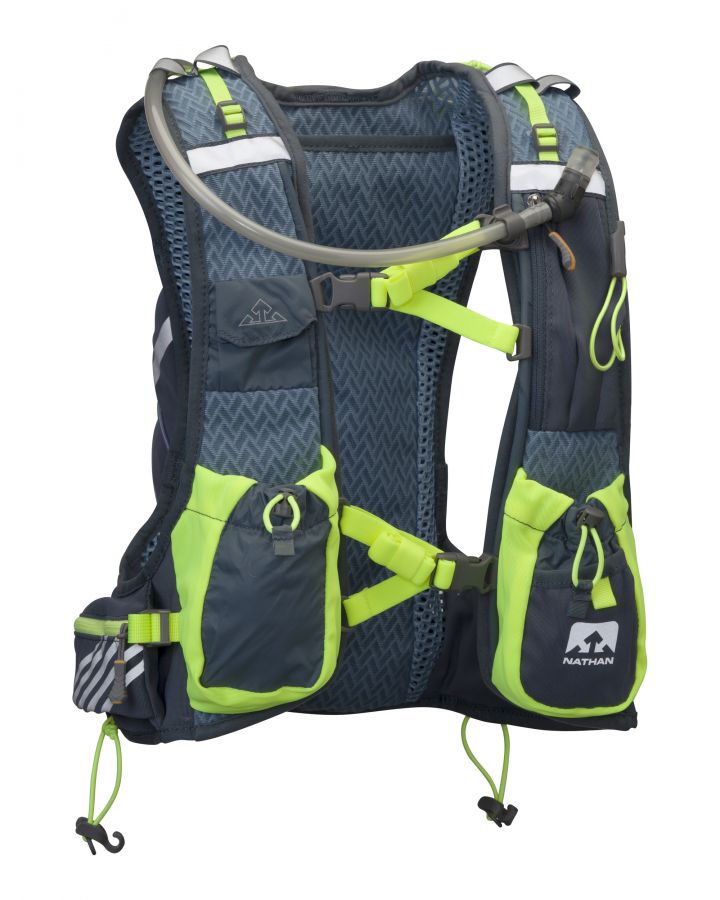 The Nathan VaporCloud presented itself to me on accident, almost. Although I love my Geigerrig Tactical Rigger, I have some concerns about accessibility to stored nutrition while performing in an endurance event. The pack is perfect for great distances, but I had to find something that would allow me to access nutrition quickly without having to remove the pack or ask someone behind me to fetch something from it. This is where hydration vests start to shine, not because of its reflective materials either.
Before we get into it, let's get some of the finer details out of the way. The VaporCloud weighs just 19.4 oz (550g) and can store up to 11L without a bladder and 9.2L with the included 2L bladder. It is available in two sizes: S/M (33 in. to 39 in. chest), L/XL (37 in. to 44 in. chest) and comes in a couple of colors (Dark Slate/Blue Stone and Electric Blue/Safety Yellow). This vest weighs just about 9oz less than the Tactical Rigger making it a less taxing resource to have riding on your back for 26+ miles. The extra weight in the Tactical Rigger can be attributed to the 500D Cordura material used in its construction; it is a different class of durable.
Sorry ladies, this one is for men, you need to check out the VaporShadow.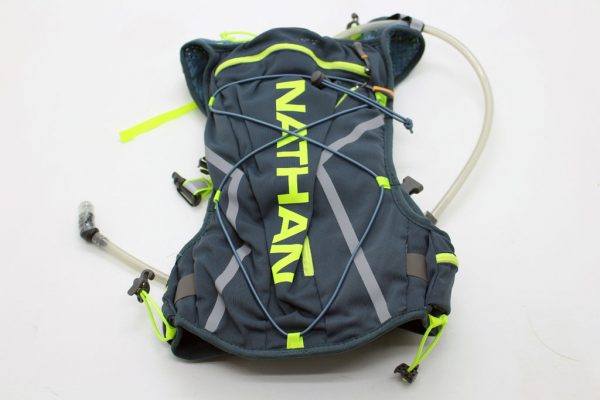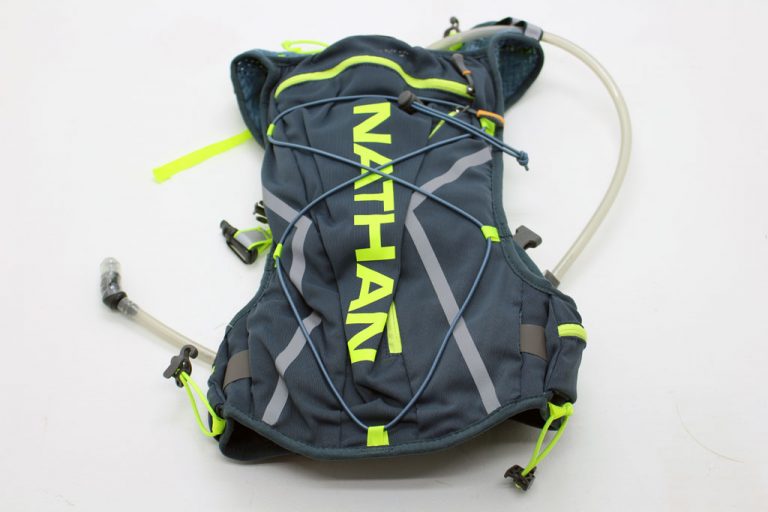 Everyone pretty much knows where the meat and potatoes are on a hydration pack, in the back. This isn't much different, but because this pack is more like a vest, there are more notable features around front, and on the sides. To kick things off, let's start up front.
The vest features two shoulder straps that sport a pair of quick release clips to keep the unit snug. The shoulder strap on the right is home to the drinking tube (out of the box), pill storage, and a bottle pocket designed to hold a Nathan Tru-Flex bottle. Sorry, bottles aren't included.
The left should strap has a stretching zipper pocket, the same style bottle pocket found on the other side, a small storage area on said bottle pocket and routing for a drinking tube should you fancy wearing it on this side. Each of the shoulder straps is manufactured with a mesh material that is breathable, light, and comfortable. The left shoulder also features a safety whistle. One of the clips sports a magnet, but more on that later.
On either side of the vest are large pockets capable of holding up to .75L and our outfitted with easy grip zippers. The pockets are just within reach when wearing and are perfect for storing items you would like to have quick access to. For us, the OCRAddict, that will most likely be nutrition like Gu or Chews. Each side of the vest has an adjustment point that runs behind the side pockets to ensure the pack fits properly.
Around back, the pack features two zippered compartments, another large storage area, and the area dedicated to the hydration system itself. The first of the two pockets feature the same easy grip zippers found on the side pockets and exposes a large area that can be used to store just about anything. The next pocket zips from the top and finds itself occupying the full length of the VaporCloud. Another open pocket is backed by a non-breathable material and is separated by the already mentioned pocket with only a wide mesh material. Nathan's intention is that this pocket will be used for an optional ice pack to keep your liquids cold.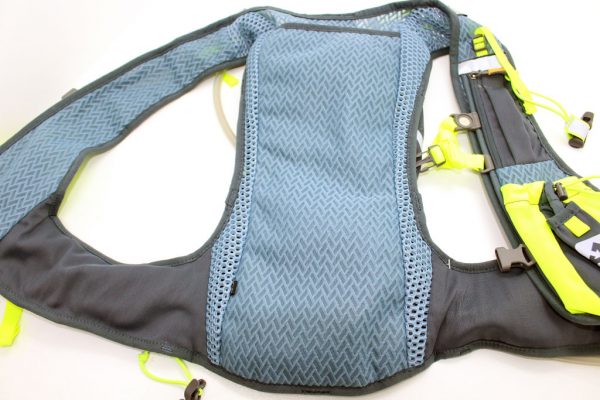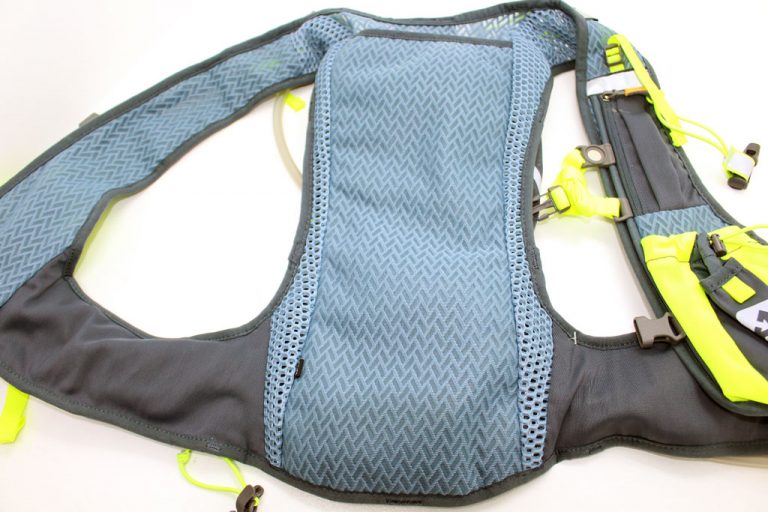 Last, but not least, is the area dedicated to the hydration system itself. This is an insulated bladder pocket that helps to stop the transfer of heat from your body to the liquids in your bladder. The back of the pack also sports a simple, but effective, stabilization system that compresses the bladder to reduce sloshing while running. The bladder is held in place with a simple velcro strap that navigates its way through the top of the bladder.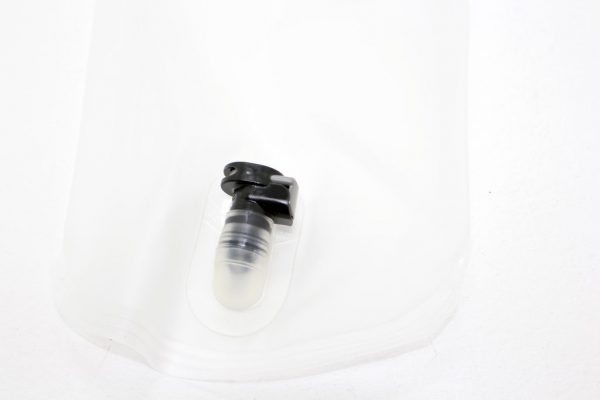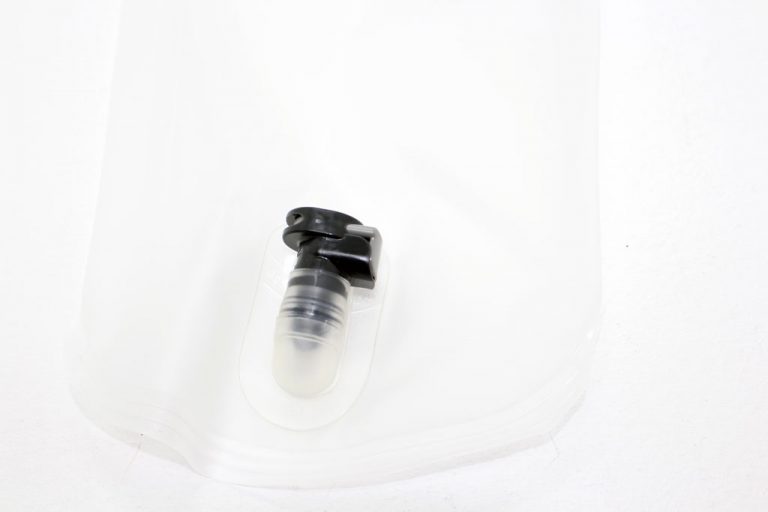 The VaporCloud ships with an included HydraPak bladder. The standard BPA and PVC free bladder is similar to the one we found in the Geigerrig Tactical Rigger, but with no air chamber. The quick release valves are the same, and the drinking tubes are interchangeable. The unit that ships with Geigerrig seems like it is of a higher quality as it has some additional reinforcement.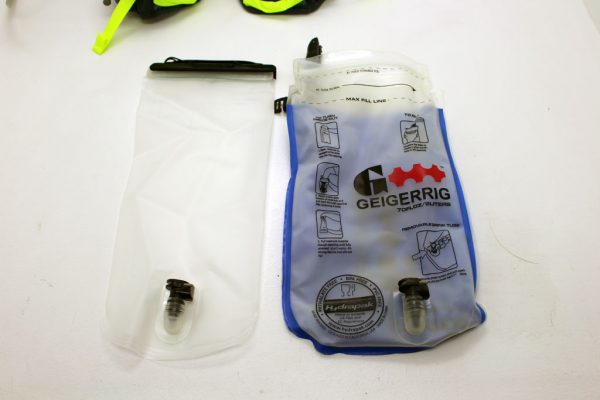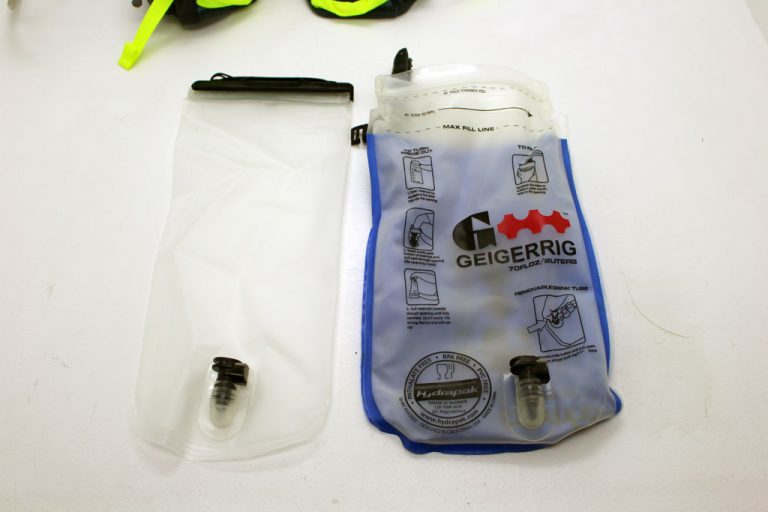 The mouthpiece is standard HydraPak. The simple twist On/Off function keeps the water flowing when you want and doesn't when you don't want. When on, a soft bite will allow the liquid to flow. We can immediately see that Nathan did not consider this pack for use in mud. Unlike Geigerrig, there is no dust cover with a leash, but because the systems are so similar you can just purchase they HydraPak Hydrafusion Insulated Tube Kit and be ready to roll.
As far as the details go, that is about it. The most important aspect of the VaporCloud is wearing it. The vest itself is very light, making it easy to wear. Having a system that fits across your chest and sides makes for a stable and comfortable experience. There is very little shift while running and the simple, but effective, stabilization system does a decent job of keeping the goods from sloshing about. It isn't perfect, but it works.
Additionally, you will need to make some consideration for the side pockets. If you are the type to run without sleeves, like me, your skin will quickly become irritated from rubbing. Body Glide or similar can limit the irritation, but it is something that you will have to get used to if you are looking at any vest based hydration system.
Perhaps the most annoying aspect of the hydration system is that Nathan encourages the placement of the drinking tube by way of a magnet. The already mentioned quick clip that spans the upper portion of your chest is fitted with a magnet, as well as the drinking tube. The issue with this is that a good portion of the drinking tube is left free floating and moves around enough to create a distraction. The solution is actually quite simple. The area right behind the side pockets left open for side adjustment straps works perfectly for storing the mouthpiece and holding the drinking tube in place. Just slide it in there and go.
While running a long event, the HydraPak system is not as easy to refill as some other systems found. Having additional bottles up front gives you the option of sorting out your hydration needs. One bottle for Nuun, one with BCAA, Bladder with water, whatever you fancy. That level of customization is one of the things that makes this system so attractive.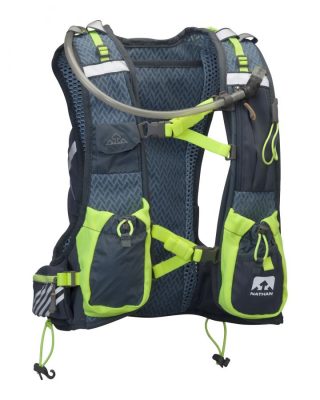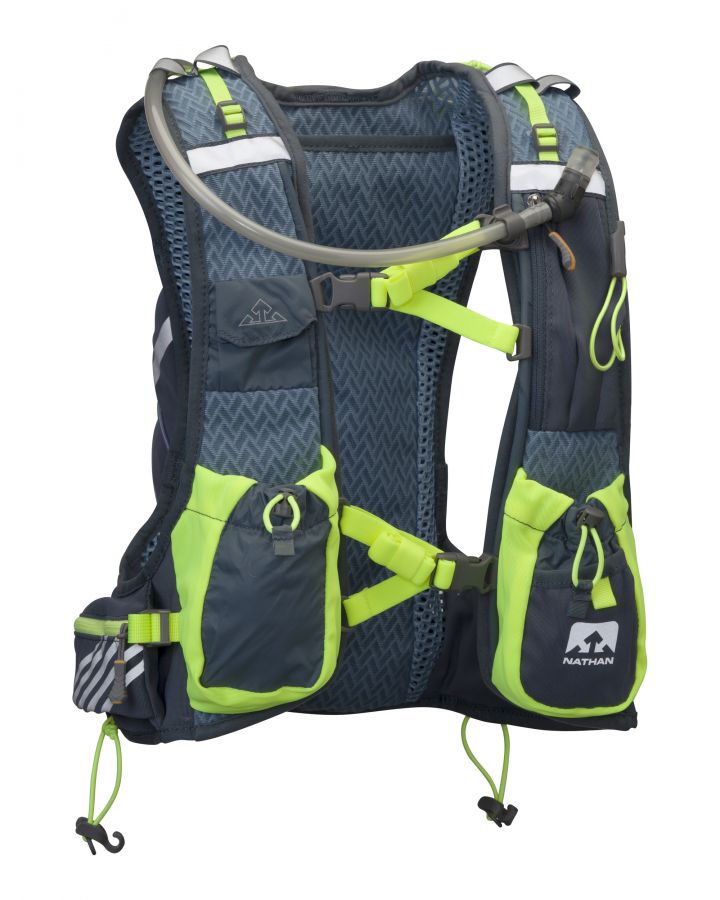 Having put this pack through its paces on some trail runs and longer road runs (10+ miles at a time), I can say without hesitation that it is quite comfortable. The system does breath well and having plenty of easily accessible storage makes a lot of sense. The system moves around much less than traditional hydration packs as the additional anchor points on your body do a good job of making sure the contours and touch points are maximized.
Nathan VaporCloud is one that is going to be hard to top. After having invested the time in running with a vest style hydration system, I don't know if I can ever go back.  There are plenty of things that I would like to see from Nathan on a VaporCloud V2. First, I would like to see a version that is made from a more durable material. Don't get me wrong; this thing isn't going to fall apart on your, but something like the 500D Cordura material we found on the Tactical Rigger would be awesome.
I would like to see a better system for securing the drinking tube. Although there is a workaround for this by using the side pocket area, there should be additional consideration for designed storage. While we are on the topic of a drinking tube, my opinion is that none should be sold or distributed without a dust cap. This small piece of plastic, minimal in cost, and can make a huge difference. You can get one for $3.99 direct from Hydrapak. <– Direct Link to Dust Cover
This is the vest I wore for the NJ Ultra Beast, and it performed flawlessly. The pack's low profile allowed me to navigate the Barbed Wire crawls with little issue and its snug fit was comfortable enough to endure running 30+ miles. The Vapor Cloud handled the task with no issue.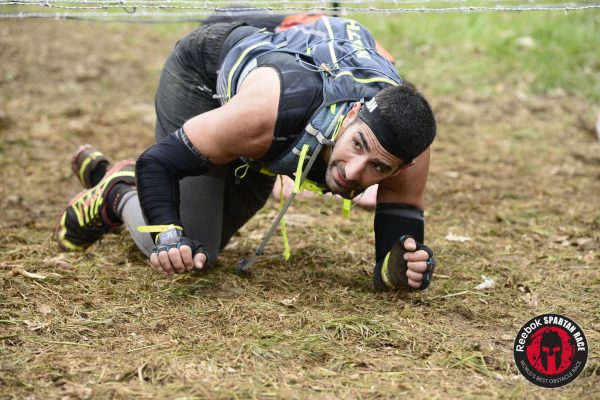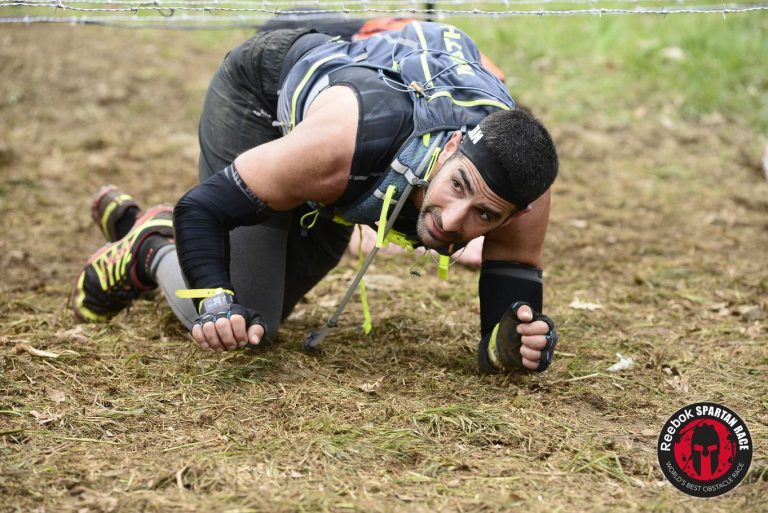 The Nathan VaporCloud is a superstar. This vest offers the flexibility and comfort many of us have been looking for in a hydration pack. Ample storage and quality construction make this hydration pack a real contender. At right around $200.00 USD, it isn't the cheapest option out there, but if you are in the market for a hydration pack, I would definitely recommend adding this one to your list of options. Bottom line, would I buy one? Yes, without any hesitation. I can also say with confidence that the Vapor Cloud will be on my back for the Killington Ultra Beast
Note: 05/19/2016 – Amazon currently has the Vapor Cloud on sale for $115.18 <– Direct Link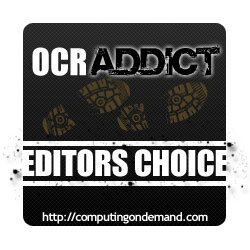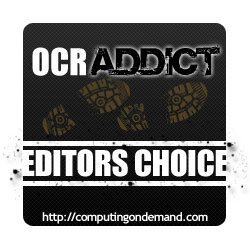 Nathan VaporCloud Hydration Vest
Durability - 10
Comfort - 10
Weight - 10
Storage Space - 10
Appearance - 10
Value - 9
User Rating:

4.35 ( 2 votes)