BattleFrog, this season, seems to be the most talked about/controversial race series of the larger series (BattleFrog, Spartan, TM, Warrior Dash and Savage). They gone have from 5 and 15k course with BFX, to a singular 8k loop for a 1 lap, 16k Competitive/Elite and an all you can take Open BFX.  They have also seen some turnover and, while this has been a major highlight, when you look at business norms they are right in line.  The OCR community is just a big family, so these changes seem to hit harder. Their focus seems to be on the customer/racer experience.  As long as it does, things should work out for the Frog.
Check-in
The Check-in process continues to be quick and efficient.  The training of volunteers seems to be progressing nicely as they were able to move the Elites through quickly, in the past they need some TLC here and there.  A simple waiver sign off, with your ID in hand, and then they input you right into the system.  90 seconds later you have your packet.  Nice and seamless. The only race that is faster…. Savage.  However, since they offer same day changes for effectively 3 different races, I think they have their winning formula.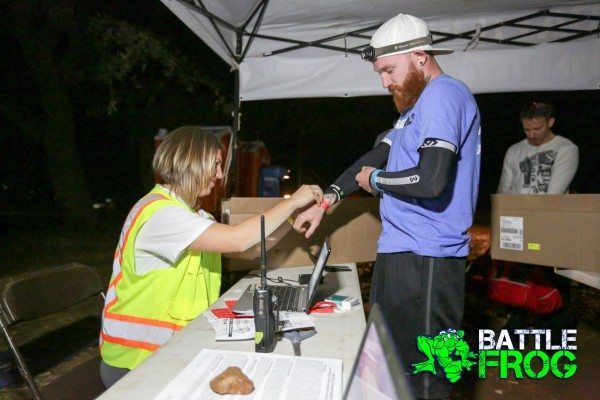 Festival
It is almost impossible to mess up the Festival Area at Reveille Peak Ranch. They have that great Pavilion for anyone to use.  The DJ was pumping out great music getting you in the mindset for tackling a challenging course.  The Bag Check was nice and smooth, again the Volunteer training seems to be more complete so there was little confusion and a quick hand-off.  The staging system allows for quick retrieval which feels like the 2nd to last obstacle of the day followed by the walk to the car.  The NutriForce Fitness station was in full force for warm ups and fun post race fitness challenges.  Post race, the Pavilion had a great high-level and friendly energy about it, you didn't want to leave; even if you weren't talking to anybody.  It just felt like a great place to be.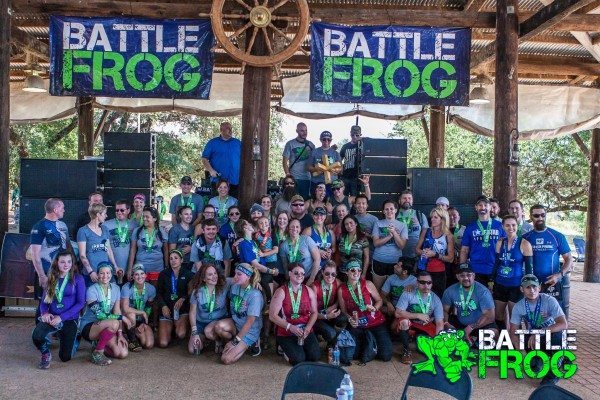 Environment/Atmosphere
While the festival area is a portion of this section, it is not all of it. The rest of the non-course area is important as well.  While it is known the BattleFrog is running leaner, everyone there still had a great energy about them. Both Staff and Volunteers were genuinely happy to be out from 6 AM till when I left, a little after 3 PM.  This led to a great atmosphere across the board. Everyone, staff and racer a like, had a great attitude and energy about them. Even some of the people I ran into that had taken some nice bumps during the day still had a smile on their face; which to me to is a feat of its own. Overall it was a place you wanted to be.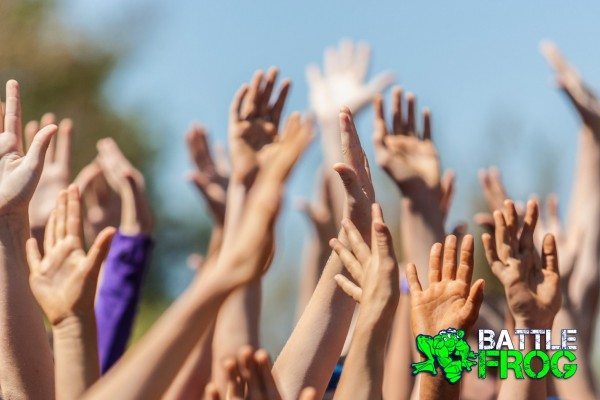 Course/Obstacles
My run was in the Elite Wave, and as usual, Coach DeWayne got us ready to go bust it on the course.  We opened up with a unique down hill, swap and uphill then it was off to the races. We had an inverted wall and tire flip pretty early on out then closed out the first mile with the soul taker of the day, the Platinum Rig. The rig definitely had a tough arrangement for both the Men and Women, leaving their Souls behind. I was honestly amazed at how quickly people gave up on this obstacle. It felt like if they didn't get it in the first 3 tries, they simply gave up; it was very technique driven. I did not see anyone that looked like they muscled through it.  Pretty much everyone who completed it, did it in an identical fashion.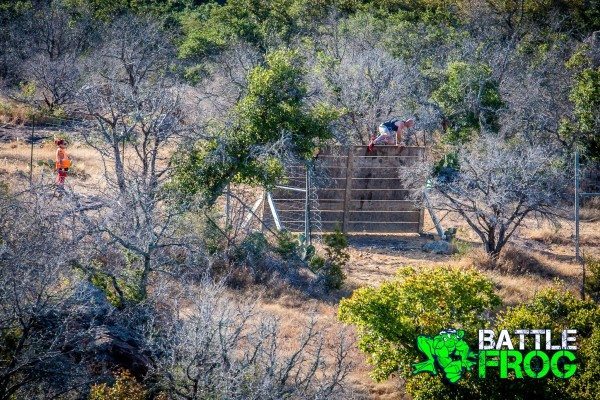 The Beard made excellent use of the terrain and by far this was the hardest trail set up I had run at Reveille. My favorite, was using an accent and decent for the Wreckbag carry, it was a different take which made it fun to tackle. One thing I would have changed, though, was a small rock cut-out at the top that people need to navigate. Those that tried it for the first time seemed to be too much for them… in turn a sizable back up in-sued. This may have been better left as an Elite and BFX section of the course. The Jerry Can carry was a total blast!  I like a good carry!  The big muddy mounds, mixed with the Normandy Jacks, were a killer combo.  The rest of the obstacles were standard Frog and were placed very well.
My only critical points would be the rope climb, it was maybe 7 ft off the ground and wasn't a true climb. Plus the placement; if you came down fast, it seemed like a broken ankle waiting to happen.  The caving ladders were loosely attached to the Reveille's Zip Line structure, challenging for the Elite, kind of dangerous for the open.  I saw a few close calls on my second lap. Overall, that was the best take at this location I have seen thus far.
Conclusion
BattleFrog Austin was a great experience and I would recommend people coming to check out what BattleFrog has to offer the full range of racers. First Timers.  the hardened regulars, to the Competitors; all had something to enjoy!  Best way spend a sun filed Saturday!
Check-In - 9
Festival Area - 9.5
Environment/Atmosphere - 9
Course/Obstacles - 9