What initially started as an idea from listening to the OCR community, turned into OCR research. That research then led to conversations with Joe DeSena and his team. Almost two years later, those conversations finally turned into the new Ultra Beasts of 2017. The location that was the genesis of these new races was Rough Creek Lodge in Glen Rose, Texas. On October 28th, the Ultra Beast arrived in Texas with the weather flare we have all become accustomed to. 
There was something different this year as I pulled up to the festival area. A cold snap hit the area creating an intensity in the air. Knowing things were only going to get colder, the Ultras got a dose of their new reality. Check-in was very smooth on Friday afternoon, which was a pleasant change from my other races of the year. I had my bib, chip, and open house packet in my hands within three minutes.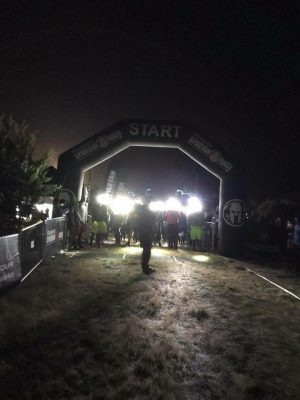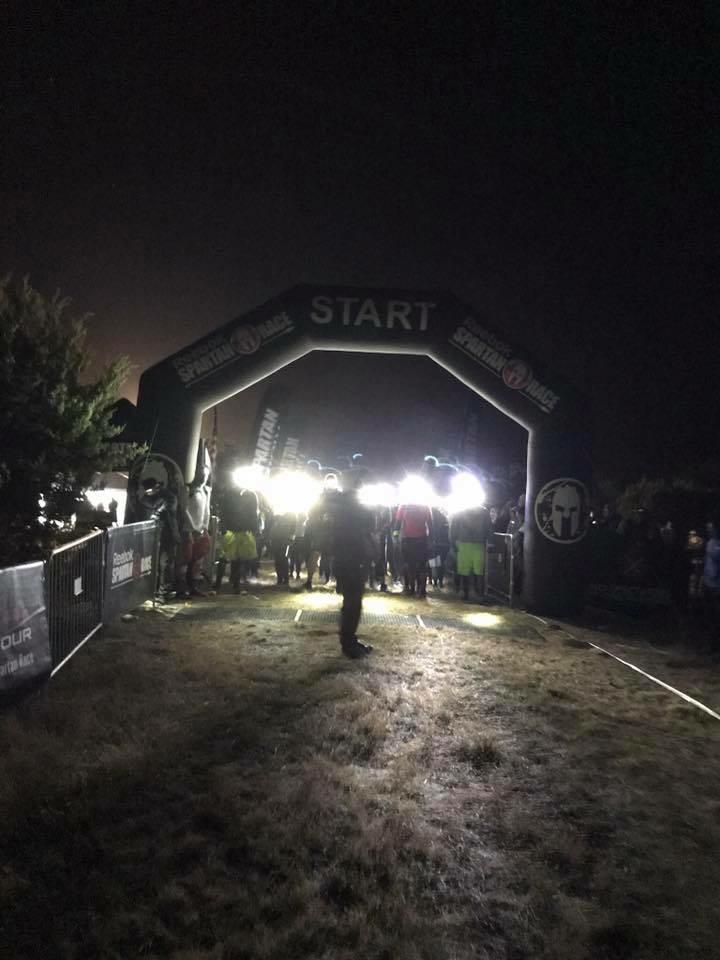 I worked my way through the festival and began seeing some familiar faces, like Spartan's favorite racing clown, Bubbles. Jason Barnes worked through some last minute items but made time to talk to his new Texas Ultras, welcoming everyone in.  Using the same space as years before, the team assembled the course arrangement around the festival area to reinvent it. The transition area was downhill, and the starting line was where we had finished in years past. The finish line was in a whole new location. This setup provided some great spectator viewing opportunities for popular obstacles like the Spear throw, Hercules Hoist, Rope Climb, the ever popular Slip Wall, Twister, and even a nice long barbed wire crawl.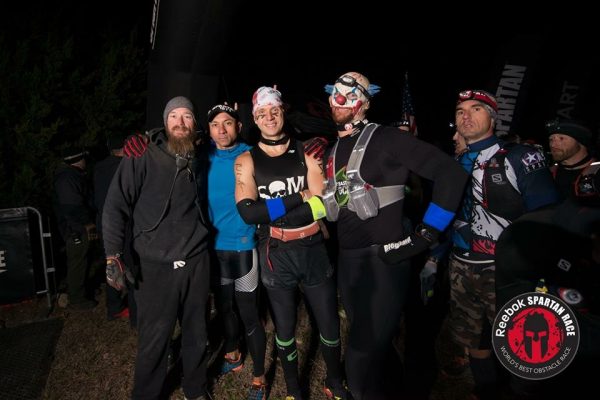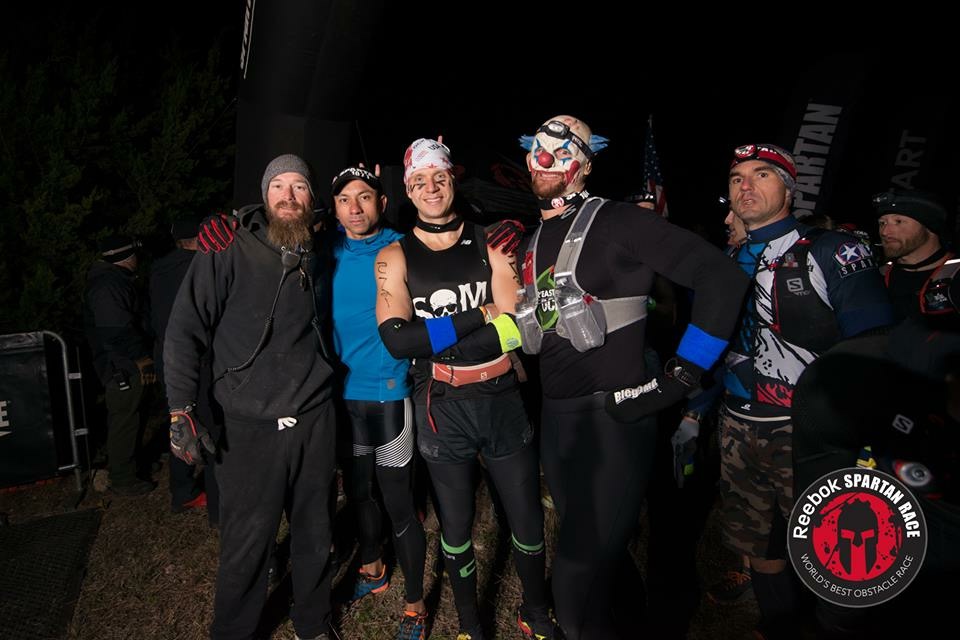 Race morning came awfully fast, but I was also ready to get on the course. You could even feel the chilly 25-degree weather through the windows. Since it was cold, I took a little gamble and decided to go through the majority of my warm-up routine at my cabin. I finished up any final setup I required in my Jeep with my butt firmly planted in its heated seats. It may sound silly, but when the temperature is that cold, keeping your body temperature up is of paramount importance. With the number of people being pulled off the course due to hypothermia, it only that makes me further believe that I made the right decision.
Starting the race proved to be the first obstacle of the day. In typical fashion, we all rushed in 10 minutes before our wave. Course rules and notes were thoroughly explained, and then we waited. Our 6 am start would become a 6:20 start and standing in the cold became the obstacle to overcome. As the cause of the delay arrived, we went from sitting to racing in a hurry. Possibly the fastest MC speech I have heard at the beginning of a Spartan Race. Regardless, I was glad to get moving and get warm.
Things got off to a memorable start for me. This was the first race I have run that truly started in the dark, and this change led to some great memories. Rough Creek has some very technical terrain. Toss in limited visibility, and the front of the pack decided to stick together for the first 5k. I can not remember talking and laughing so much in a competitive race before. We began to separate at the uphill sandbag carry, and the natural race began to unfold. What I saw though at the top of that hill and during my accent was an amazing site. The light brigade to start a race, seeing the majority of the field lighting the way was another amazing memory the Rough Creek Lodge has given me.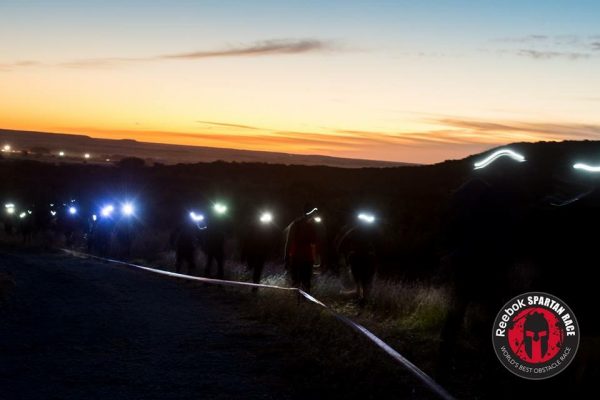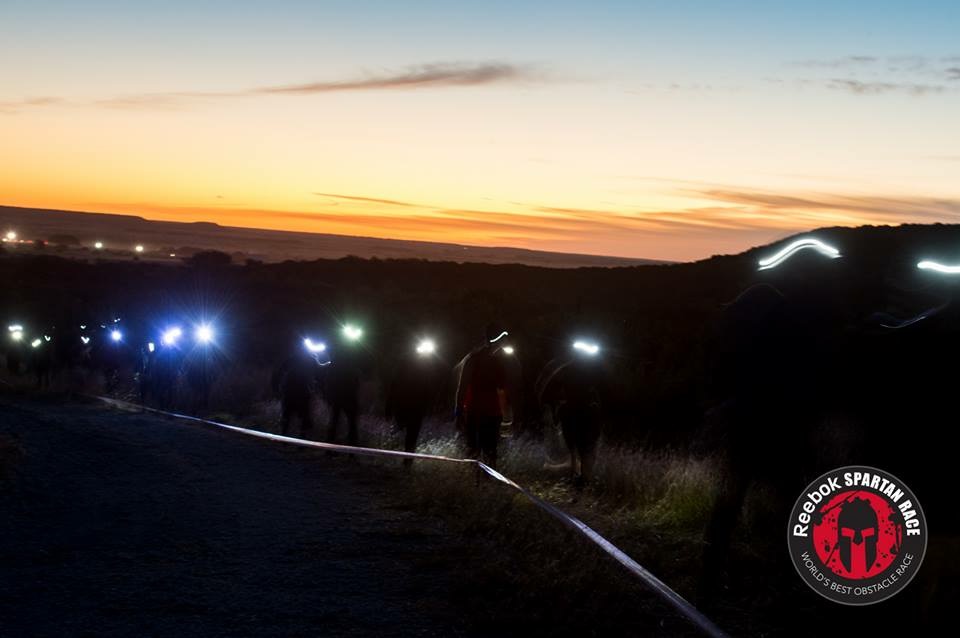 The story of lap one was cold and poor course markings. Numerous wrong turns were taken by racers on this lap. The team did a great job of rectifying that for lap two, but some definitely tacked on extra mileage on an ultra course.
The next was the pure cold. We were very lucky that the wind was not heavy, but Jason was devilish with his water placement. After we finally got warmed up and semi-dry, we would get semi-submerged again. If you were not prepared for this, you were going to be hit hard. For me, the memory test turned into a saving grace. The determination to not burpee left me with no time to realize how cold I was. As I moved my way through, I tackled carries, monkey bars, and Olympus with zero feeling in my hands. That even included tackling an original version of the multi-rig. It was a fun challenge hitting all different grips and keeping your focus was key. I hope they continue to mix it up with the rig.
As I finished my first lap, I sped through Twister and felt like I hit a high similar to nailing the spear throw. I flipped over the vertical net and sprinted into the transition area. I made a beeline for Jason and mumbled out Victor-171-8838, as well as curse him for making me repeat it as a zombie. A clean reload to start lap two was the next step to be set for this race. At a tick under three minutes, I was working my way back out to tackle lap two.
Lap two was something else, in a fantastic way. My previous Ultra Beasts have all been at Killington and Spartan doesn't lie when they call that mountain an exorcism. Even if you were trail running it, you don't hear much happiness on that mountain. Today, though, you had Operation Enduring Warrior and the Fallen Heroes Memorial events taking place. The attitude and inspiration those souls brought was a whole different energy on the course. The motivational and encouragement from the Beasters was perfect. They all gladly made room and shot off a boost and you couldn't help but pick it up a notch. Thank you all for that great support.
Six hours and a belt buckle later, I could not help but think about everything that had just happened. I had taken part in something very personal and new. I interacted with some amazing people, and I pushed through the obstacles before me. A friend of mine said it well – "I started off on this journey three years ago.  Three years of running,  three years of lifting,  three years of naysayers and haters who I had to cut out of my life. Three years of HH12HR failures and two DNFs at Killington. I actually, at long last, had a Spartan Ultra Beast buckle AROUND.MY.NECK." This race was about shattering your limitations. Moving forward and persevering at the very place Chris Kyle lost his life, holding a great race that some said should only be on a mountain and battling a cold so fierce that made Killington look toasty warm.
For those wanting to try an Ultra length course but a trail race bores you, or for those wanting to see if they should attempt a Killington or Tahoe, this is a great first step. You have to endure the mental piece – do you have two laps in you? Can you embrace these conditions? If you were able to answer "yes" to both of those questions, then its time for training and continue to the next step. If not, let's work some more and get you to reach this threshold. This distance not for you? That is fine too as we all have our journey. I am not here to judge, just to assist you getting where you want to be. I hope to see you at Glen Rose next year!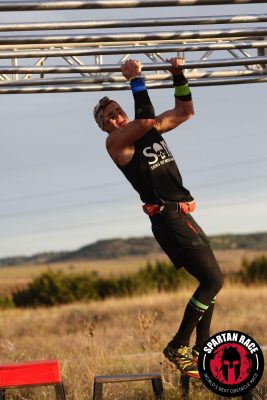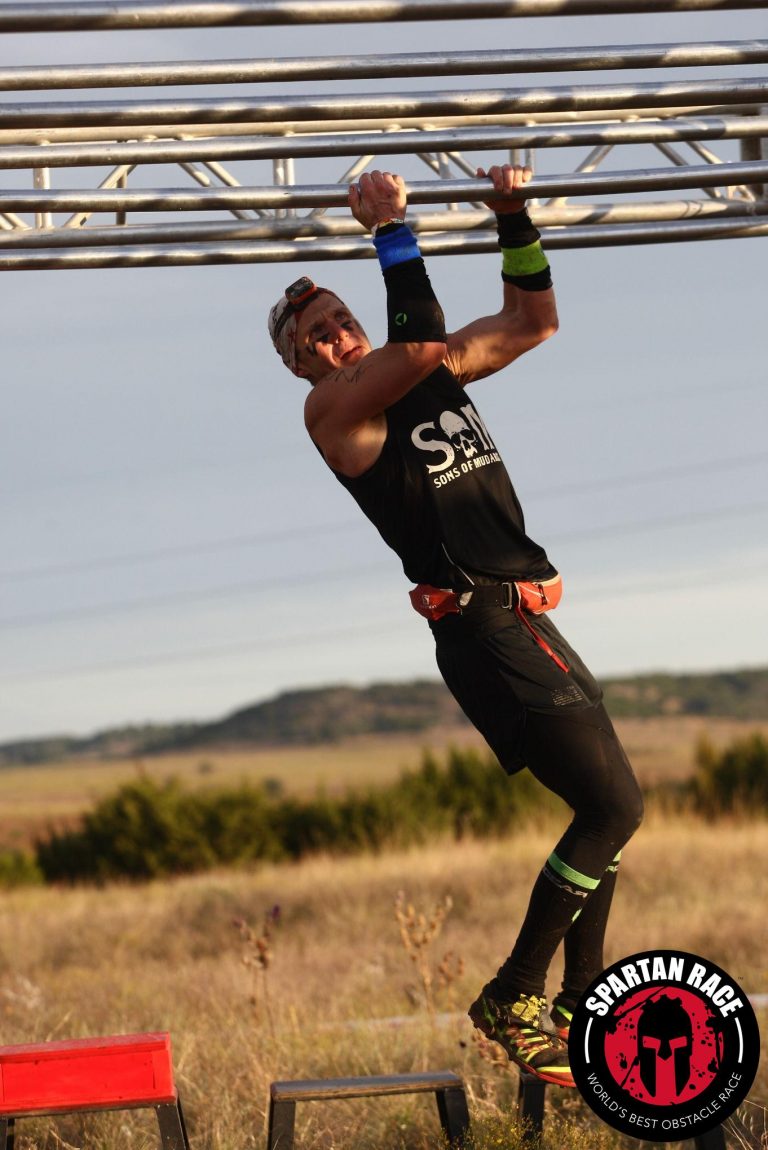 Glen Rose Ultra Beast 2017
Check-In - 8
Festival Area - 8
Environment/Atmosphere - 9
Course/Obstacles - 9
Parking - 9
User Rating:

Be the first one !