It hasn't been a strong fall for Spartan, and that trend continued this past weekend at Rough Creek Lodge. Things seemed to start going that way at Killington, a lack luster World Championships, and then there was the mud fest this past weekend.
Parking
This normally isn't a topic of discussion.   However, if you are bringing a few thousand people in, you as a racer, assume parking is under control. Even if it's a hike to get to check in.  You know the situation is under control. That did not happen. After heavy rain the week prior, and knowing more was coming, there seemingly was no plan B on how to handle parking. The responses I got, or overheard from staff, ranged from "Sadly this is a risk when we hold an event at remote location" (which is understandable and respectful) , to "STFU you whiny babies" (another theme that started with Joe's Water or lack there of Video from Killington). The attitude was along the lines of "we'll deal with it when we have to", and reports of heated confrontations in fields were common. Ultimately, the reason I bring this up is it took me one 5 minute conversation with a local Deputy to learn other arrangements were probably possible, and logistically safer for all involved.
Check-in
The Check-in process was standard Spartan. I got there around 7, after an hour plus in the car for what should have been a 15 minute drive. It was quick, I have my waivers ready and was off to the festival to get ready for my race. Took me 90 seconds or less.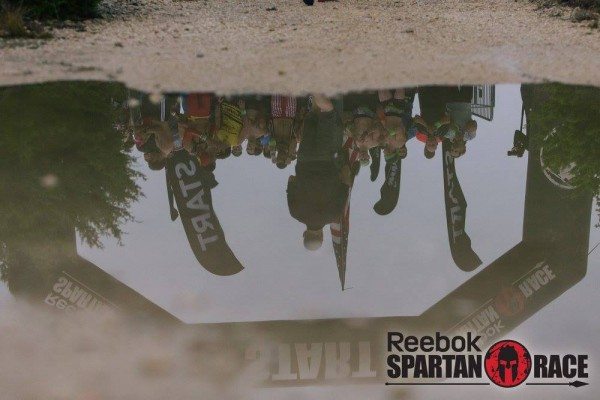 Festival
The Festival area seemed to keep a good buzz about it during the parts of the day I was there, both before after the race while I was volunteering. The merchandise tent had a massive line in front of it, like I have never seen prior to my heat. The delays may have played into that a bit as people now had time to grab their post race merchandise pre-race before bag check. The music was good, despite delays. You stayed focused on the impending race. Surprisingly though, they ran out of a lot of unexpected merchandise early on. Made my bank account happier for sure.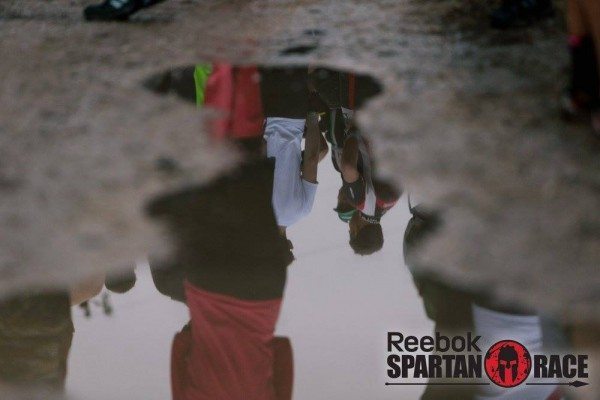 Environment/Atmosphere
This is where things got a little dicey pre-race. The Elite Heat didn't get off until almost 2 hours after its expected start time. My understanding is this how most heats got sent off. This was initially received pretty well because of the parking insanity, racers were not even close to completing their pre-race routine. The delay allowed them to start warming up as usual and catch up with some familiar faces. The issue presented itself when 5 minutes became another 5 minutes 10 or 12 times. Being huddled in front of the Starting Corral waiting to get going grew old quickly. I understand the delay, racer safety should always come first, but knowing what was likely going to happen, "Course B" could have been predetermined. Knowing how awesome Norm is, I doubt he'd miss this.  The final course may have actually been 'Course K'.  Still, this was a miss and could have been executed much better.
Course/Obstacles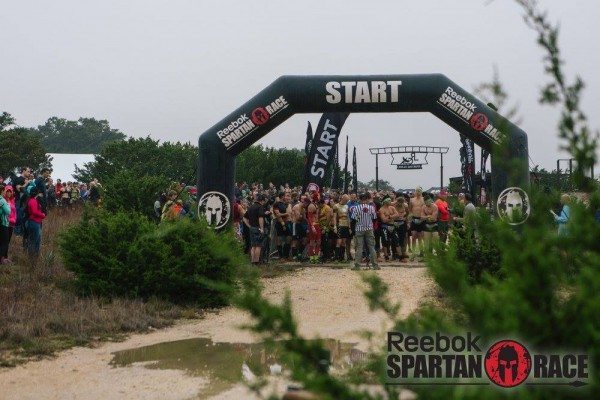 The course, while shorter than the typical Beast, was still a ton of fun and I'm glad I ran it. The terrain at Rough Creek is a lot of flat running, but then there are some really nice accents/climbs and downhills. The mud on the walls definitely added some flair to the race, and your obstacles where standard Spartan. I did have my first non-water based outdoor rope climb.   I kind of missed the water, nothing like that triumphant splash down. The rope was a bit thicker than normal, but still not the standard size you see at other races. The hay, in theory, is safer, but I imagine someone trying to get to that bell and losing their grip. A serious safety concern, especially at the height of the climb. The rig was fun, but oddly short in height. The real obstacle was not allowing your feet to drag.
The rope traverse was a mental game, as the rig was very long but the actual distance was about half the length. Bucket Brigade was tougher than Killington, in terms of angle, but I did have a major problem with Spartan and Racer safety on this obstacle. During my decent a Gator/ATV with Blue Shirted Spartan Staff came up the hill and was driving by people on the side, ordering competitive racers to get out of the way. I am sorry but that is completely UNACCEPTABLE.  For one, there had to be other ways to get where they needed to be.  Two, it endangered racers with close calls and moving tired racers holding a 80-90 lbs bucket.  Third, it diminished the integrity of a competitive race. At this point of the race, the field was still somewhat close.  A few burpees mixed in with some fast running and the placements would be changing hands.  Joe, you don't get into the Olympics doing things this way.
Conclusion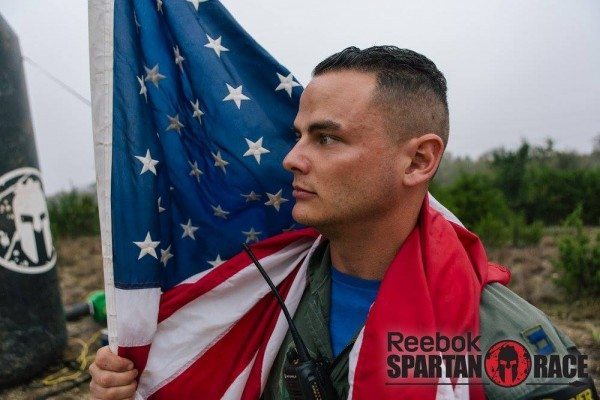 Overall, the race course experience was a great time. I enjoyed my time on the course. On Sunday, the Chris Kyle Memorial Run was a Patriotic sight to behold. Unfortunately, the user experience was poor and not what you would expect out of Spartan. When one prides themselves as the premier OCR experience, you expect more out of them. Spartan is about making better humans, where the racer voluntarily goes like hell to come out on the other side better than they were before. Treating your racers like nothing more than revenue does not fulfill that vision. With competitors like BattleFrog, Savage, and Terrain where an unforgettable experience is their passion, almost to a fault notice needs to be taken.  I am expecting to see maturity and growth in the 2016 season out of the team from Boston.