We all know the big players of OCR, but as we look to challenge ourselves more and more, sometimes we need to look at things a little differently. Green Beret Challenge (GBC) is one of those takes, a Veteran Owned-Race Series that will hit Georgia, Pennsylvania and Texas this year; offering a different take on how we view Obstacle Course Racing. Mark Ballas was kind enough to take some time to talk about this great race and the areas it takes on. In addition they partner with a charitable organization in the area they hold an event in. For example in Texas, GBC has partnered with Sean Valigura to support the Chris Kyle Memorial Run, currently held at the Rough Creek Lodge in Glen Rose Texas each fall.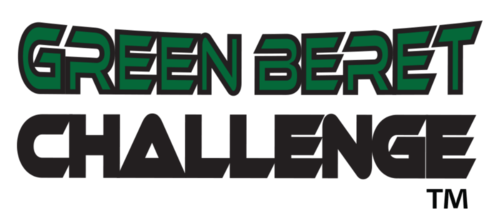 "It's with a great deal of pride an honor that the Green Beret Challenge announces it's full support for the Chris Kyle Memorial Run.  With roots of both organizations running deep into all branches of the military, this alliance will leverage GBC's Army background and network to introduce the non-profit event to a wider, and even more veteran-oriented crowd.  Sean Valigura, Chairman of The Chris Kyle Memorial Run, said, "This alliance isn't about Army vs. Navy…it's about serving veterans that need our help.  Mark Ballas and I have the same goal and the same vision…help as many of our brothers and sisters returning from war as we can.  And, with him and GBC on our side, I know that we'll be able to do more and reach more veterans than ever before."-GBC Official Statement on partnering with the Chris Kyle Memorial Run
Prior to re-entering the civilian world, Mark was Small Unit Tactics Instructor at the Special Forces Qualification Course in North Carolina. "Small Unit Tactics or SUT is the bread and butter of a Green Beret" and plays an influential part in the Green Beret's mission. "As instructors, we have a direct impact on the men attempting to earn their Green Beret and make it to a team." He knows firsthand how he is helping to shape and mold these men for their teams having spent 10 years as a Green Beret and Army Ranger. With the unique experience of being both the Instructor and the Student, he something that not all get to experience. While on active duty, Mark "served in the prestigious 7th Special Forces Group and the distinguished 75th Ranger Regiment."
We were curious about why come to OCR? We as racers love it, and love variety, it clearly not the easiest market to enter. You need to find an appealing venue to the the race you are trying to produce as well as the racer. Costs are heavy for a one-time use type engagement. In this case he was a little ahead of his time but was also wise enough to see that he patiently waited for the right timing. "I was actually sitting on the Green Beret Challenge concept for a couple years before OCR became mainstream. I knew I wanted to bring some sort of event to the industry after watching the growth and success of Spartan and TM, but I also knew it would be a much different type of event." An avid and athletic competitor himself he knew he "wanted to combine my love for competition into an event that would really challenge people and provide them with a true test."
"I don't think we really know or understand what we are capable of until we are put into a position that is uncomfortable, challenging and full of ambiguity."-Mark Ballas
So the question many are already asking, what makes GBC Unique? Those that think GBC is "just another Military Themed OCR" are in for something else as GBC is really more of an endurance event than an OCR. There are a few differentiating elements that set the GBC apart from all others. Instead of your traditional wall or rope climbs GBC uses a series of unique "events" that require the team to either push, pull, carry and sometimes crawl to the finish line. Think of the GBC as an 8 mile WOD."
"The team integration is certainly one of the major defining aspects that differentiates us from almost everyone. In 2012, no one was doing team events, however, it seems like some companies are starting to adopt this concept. From a marketing perspective, we had a really difficult time conveying the team racing idea. Folks didn't get it until they actually competed in a GBC. Aside from those two factors is the thinking aspect. I know this was a big one for the competitors. Throughout our course, there will be a few times that the teams will need to build an apparatus to either push, pull or carry the equipment provided."
So unlike other races where the path from Point A to B be is clear, the racer needs to look inward to figure out how to get things done.
Think GBC is a runner's course? Think again. One of the top questions Mark hears is "How much running is in the GBC?" While it is an 8 miles course, running is not a focus in this "race". Instead, your running time serves as your recovery time, scary thought isn't it? With the long stretches being only a half mile in length. "During that recovery time, I can promise you there are no land speed records being recorded…"
If you have heard of GBC in the past then you know that it was initially a team race, so we were curious as to why add the more traditional individual wave/offering? As with any good customer first focused organization, they listened to the community. Getting a team together is not always the easiest task, some like to dig deep into themselves to see what they can do, others "who is the best?". The individual wave is for those competitors. Is the Team Wave going away? "The GBC will always remain a team event.  However, I wanted to meet the demands of our customers, so we are offering both options now." In fact they "actually end up building two courses within one to allow for both individual and team racing."
So just how authentic an experience is GBC? Mark's Military background plays heavily in creation of the GBC Concept. It is "a derivative of Special Forces Assessment and Selection (SFAS), which is the first step in becoming a Green Beret." During SFAS they have "Team Week" and this is what the race concept comes from. "During that week, teams are given almost impossible tasks to complete. Just like the GBC, we were required to use our brains to build some sort of contraption to make the impending misery a bit more tolerable." Things are scaled to accommodate all levels of participant which required creativity and a few attempts to keep the spirit of the concept but appealing to all. "But this is where the magic truly happens."
Let's face it, the GBC is not appealing to everyone, nor do I expect to be. We have established a reputation of being a very demanding event. I will not devalue the challenge to make it appealing to everyone… Curious about the terrain you'll encounter? Typically a GBC event site will have few hundred acres with some roads or trails, as well as water. Seeking out the most challenging terrain possible "what we do not look for is mud. We are not interested in testing a participant on how much mud they can cover themselves in. There are plenty of fun mud runs, but that's not the focus of the GBC experience."
So with little to no mud what does GBC want each of their racers to leave with; win, lose or draw? "Our intent is to provide a challenging course that makes the competitor/participant dig deep into their soul. We want to see what you are made of. None of us really know the answer to that question until we are truly tested. At the Green Beret Challenge, we believe in "building better humans", albeit 8 miles at a time."
"There are no DNF's on my course unless you quit on your own accord. As long as you do not quit, you WILL finish the Green Beret Challenge. I don't care if I have to jump off my ATV and help you carry the load or carry you to the finish line. It's ALL about team work, without that, we are nothing. Our challenges breed self improvement, team cohesion, a sense of accomplishment and a can-do attitude. As you cross the finish line as an individual or with your team, it is at that moment you will realize what it's all about. All of the effort that goes into creating the GBC is worth it when I see the transformation of the participants throughout the course. The sense of pride and accomplishment glowing on their faces is why we do what we do."
I am very excited for June to come so I can make my way to Reveille Peak Ranch in Burnet Texas and compete in my first Green Beret Challenge. In a time where many are looking for something different and challenging, this event is exactly what the doctor ordered. Check out the Georgia Urban Rescue Event on February 20th at Guardian Centers or the Pittsburgh Event at Mines and Meadows on May 14th if those are little closer to home, but whether nearby or a road trip it's always a good idea to see what you have inside.