While cardio and general strength training usually get the most focus, an important thing like your grip strength usually gets overlooked.  For many years I felt like lifting weights would increase my grip strength as a byproduct, I never personally focused on it.  That is until recently.  Increasing grip strength is not a difficult process, but doing so means that you need to focus your workout and get yourself the right tools.  Flawless Fitness thinks that their Hand Grip Strengthener is the right tool for you.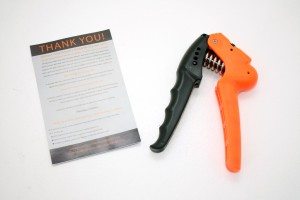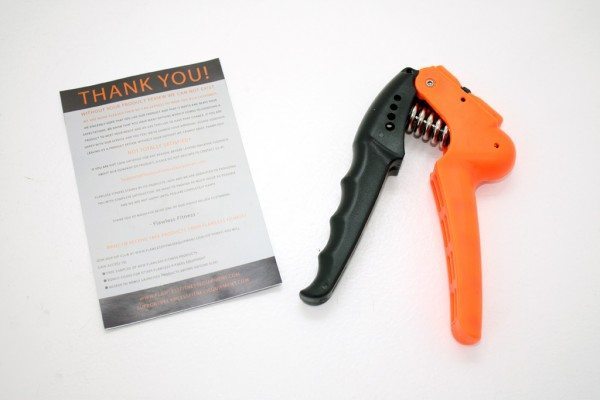 Let's get one thing straight, there are a ton of exercises you can perform to increase you grip strength that don't require you purchasing any additional equipment.  There are a lot of different ways to increase grip strength, and if you can perform one of these while driving, while sitting at your desk, in the Lou, etc… why not do it?
The Flawless Fitness Adjustable Hand Gripper does not redefine how you use hand grippers, what it does do is offer you a flexible hand gripper at an affordable price.  Right off the bat, you will notice that one of the finer points about this gripper is that it is adjustable.  Many of the grippers on the market today offer one level of resistance.  If you want more, shell out some cash for another one.  Nope, not here… just adjust it and get your grip on.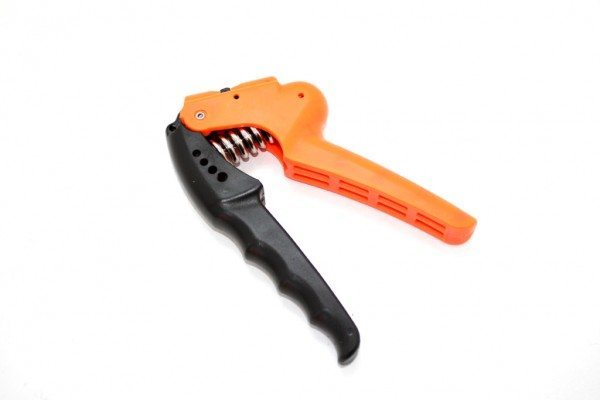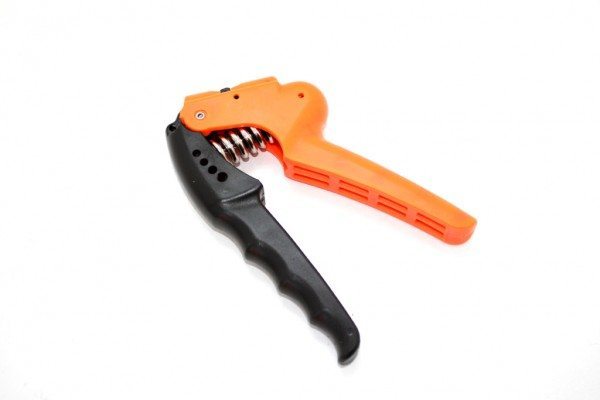 Easily Adjust Resistance Levels from 22-70 lbs (10-32 kg)
Great design and eye catching colors
Comfortable Anti-Slip Handles fit any hand size
Small enough to into a pocket, purse, backpack or gym bag
High quality stainless steel tension springs provide long lasting durability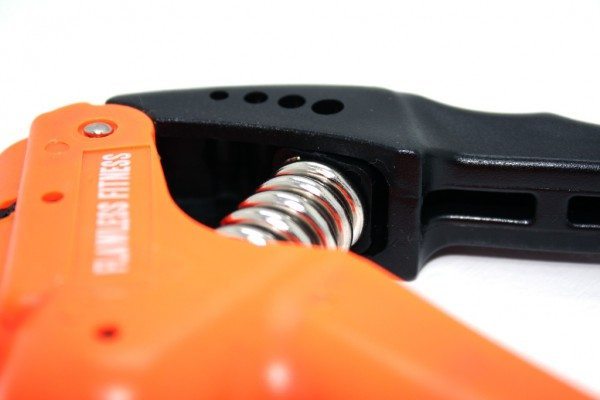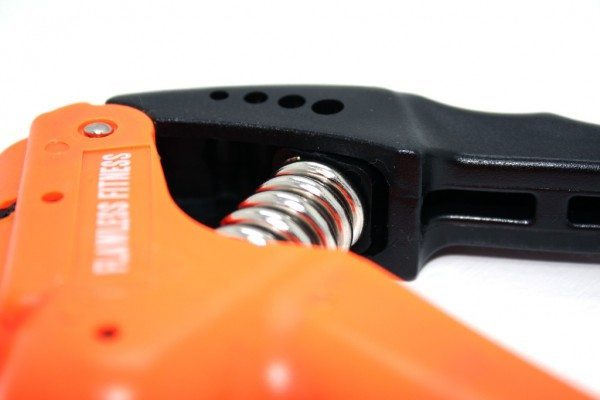 First, these grippers are made primarily from plastics.  There is one metal spring present, but that is the only deviation you are going to get (outside of the pin that holds the two pieces together).  The plastic used seems durable enough but there are hints of unpolished edges.  The smooth finish on the front grip makes sliding around it a little too easy for my tastes, while the back grip sports some plastic checkering that really serves no purpose.  It is almost unnoticeable.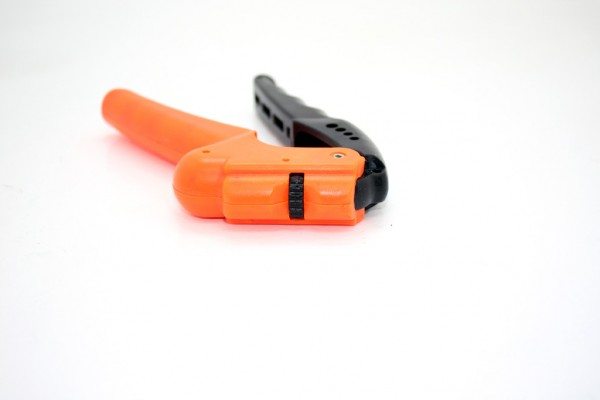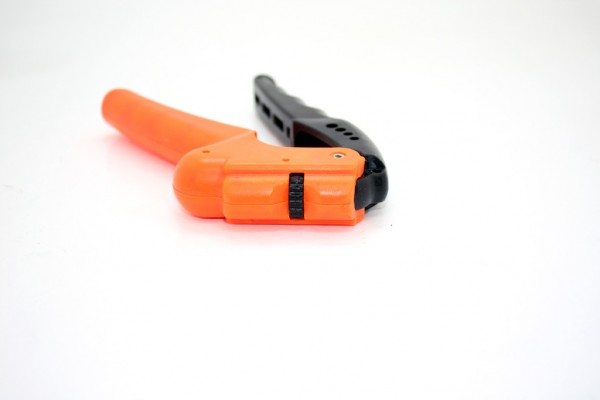 The top of the Gripper is home to a regulator wheel that allows you to easily adjust the tension.  When the regulator is turned all the way to the right, you can adjust the bar in the middle.  To the left is locked.
While the gripper can adjust to resistance levels between 22 and 70 lbs, there isn't any indication, less the size of the hole, as to what you are actually set to.  I can tell you this, the smaller hole is easier than the larger hole.  As to what the actual resistance is, there is no way to know.  I would have appreciated some decals or painted numbers that offer the information.
If you are in the market and shopping for some additional grip strength, these hand grippers are the tools that will get you there.  This particular one may fit the bill with an inexpensive price tag, coming in at just $12.95 (at time of review).  Having 4 different resistance levels in a single tool is very attractive, but the grip (no pun intended… well maybe it was) leaves me wanting.  Bottom line, if you don't want to drop serious coin on expensive hand grippers, these may be the ones for you.  If Flawless Fitness would improve the grip (again) a bit, these would be unbeatable.