Before I begin talking about the physical and mental romance story of my Spartan Ultra beast experience, I want to address a few things. First off, I am not someone who wakes up every weekend and runs a different OCR, marathon, or your favorite mud run. I am a full-time college student studying pharmaceuticals (which means that I devote a fair amount of time to my school work). I stay active through pick-up basketball and lifting a few days a week. Fitness is important to me and I make sure to fit it in between my school work and various other activities. I write, because like many of you who may be reading this, pondering the feasibility of completing a Spartan Ultra Beast, I too was immersing myself with as much knowledge about the Ultra Beast as I could. I found that most extensive articles were written by people who eat, sleep and breath OCR (ironically enough this is featured on OCRaddict). I wanted to give a fresh perspective from someone who wasn't training year-round to run 10+ mile obstacles races. I was someone who enjoys a beer with dinner, French fries, and skips days at the gym (guess I'm busted now…). Don't get me wrong I love OCR but it is far from what I spend most of my time doing. Now that all of this is out of the way, the real story begins…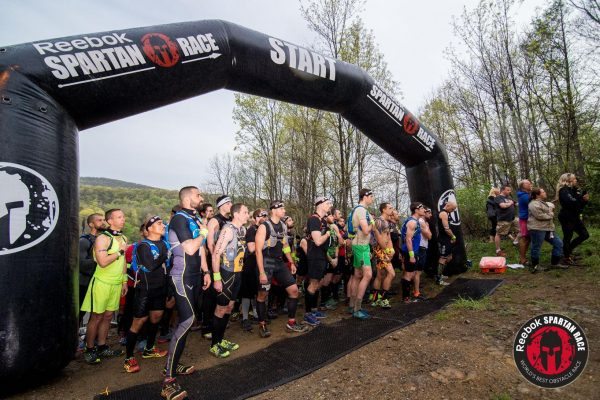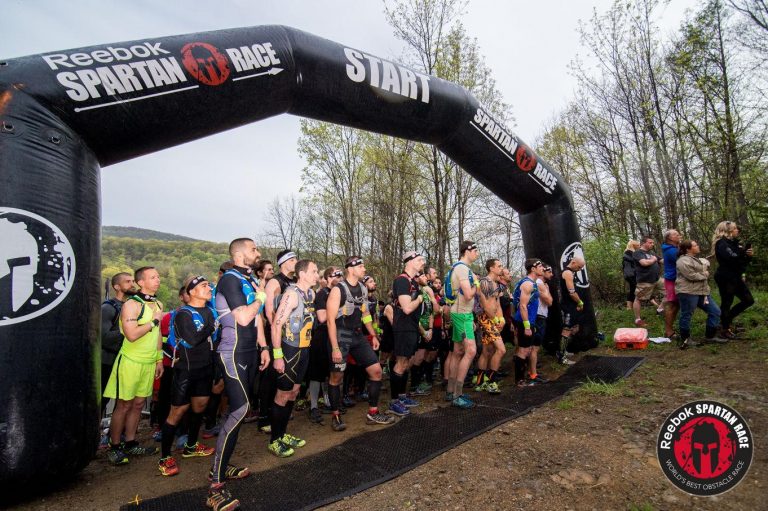 I ran the 2017 Spartan Tri-State Ultra Beast (abbreviated UB from now on) in 13 hours and 28 minutes, located at Mountain Creek in Vernon, NJ. This was my first Spartan event, I had run 3 Tough Mudder's prior to the UB over the past two years. This course was 13.1 miles and 32 obstacles (you can see the course map below). For those who are unaware, the UB is 2 laps of the Spartan Beast course, making the grand total 26.2 miles and 64 obstacles. You can have a 'drop bin' filled with whatever your heart desires to help refuel or re-morale between laps. I ran with a 2L Camelbak Baja filled with Tailwind, Mudgear socks, Inov-8 X-talon 200 trail shoes, running shorts, and a dry fit long sleeve.
My drop bin was a small 5-gallon plastic container I bought from Walmart which contained:
Extra Tailwind
2 Gallons of water
3 PB & J's
Extra Mudgear socks
Baby wipes
First aid kit
headlamp (used after 6 PM on course per request of Spartan, picked up before the second lap)
Trail Toes
Extra clothes for after the race
I woke up at 3:30 AM and had packed the night before to make the morning as easy as possible. I arrived at Mountain Creek around 5 AM and dropped off my bin at the designated roped off area. My start time was 6:45 AM so I spent some time people watching and socializing with other Spartans. It was at this point I met a great man who I will refer to as Hawkeye from now on (yes, he looked like the actor in the Avengers). He became my first lap running buddy. Unfortunately, the first wave was delayed so my start time was pushed to 7:15 AM. At 7 AM. I made my way to the start line and we got the usual Spartan send off with a few AROO's and words of motivation from the race director, and off we went.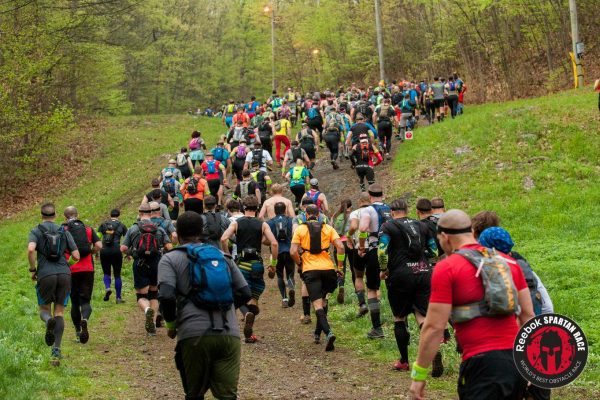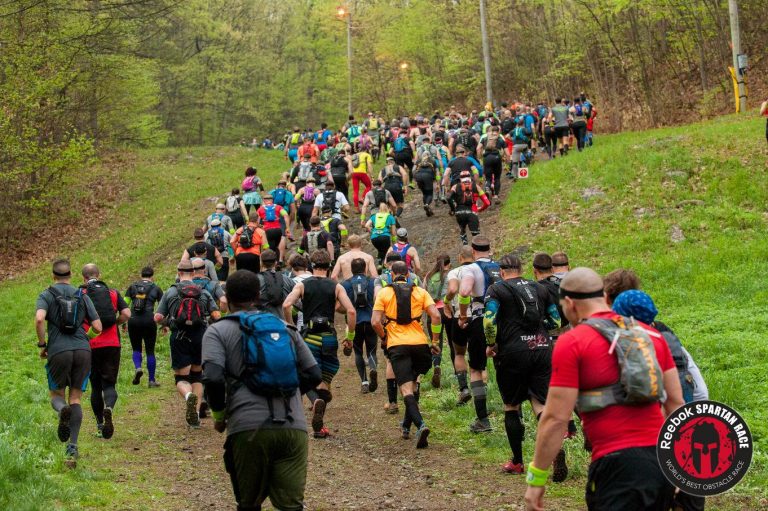 LAP 1:
The first 4 miles of this race was straight hill marching up the mountain slopes. It was a message straight from the course designer that we were in for a treat. Hawkeye and I made it through those miles with plenty of energy, I mean it was only the first four miles of a 26-mile race. After the hill marching, the course flattened out for almost another 4 miles. We got a nice jog going and made up some ground speed walking mild inclines and running down hills. The course was sort of backloaded with obstacles. Hawkeye and I faced a slew of obstacles from miles 8-11. The obstacles up to this point were tolerable in my opinion, having never faced any Spartan obstacles before. The worst one so far had to be the log carry.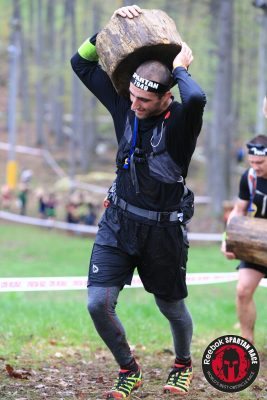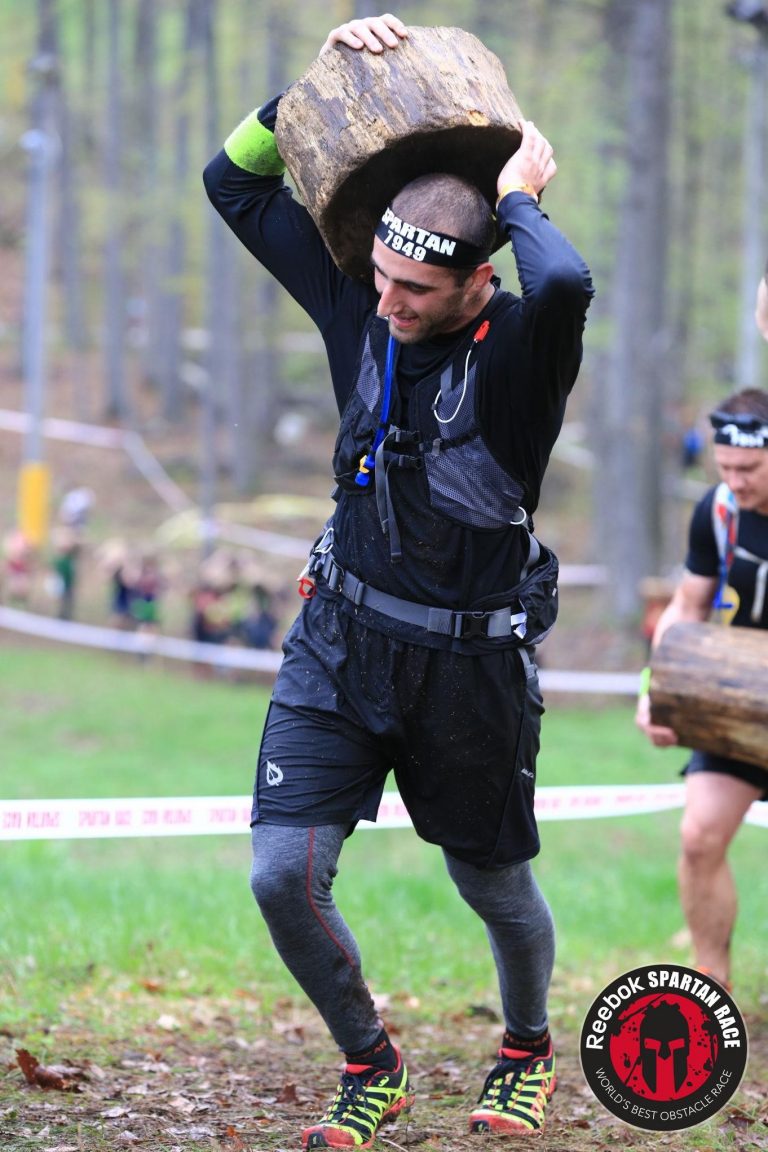 It was a nice big hill with a big heavy log, plain and simple but brutal. Continuing on, mile 12 boasted a few more rock scramble type hills and we made it back to the base of the mountain where we emerged from the trees to see the village. At this point, we faced less than a half mile. This half mile consisted of 95% bucket brigade up a hill, followed by the twister and rope climb back to back. I immediately took back all my opinions of the log carry after the bucket brigade. It is by far the worst obstacles on that entire course. A 5-gallon bucket filled with rocks up a hill as steep as the ones that began the course. It took me nearly 30 min just to make it the short quarter mile. For the entire first lap one, I only failed the rope climb earning my 30 burpee penalty.
I spent about 20 min in the drop bin area. I refilled my camelback with Tailwind, added more Trail Toes and switched socks. I Grabbed my PB&J and made my way back out onto the course. I also spent a few mental seconds devising a plan of attack for lap 2, now knowing what to expect. It took roughly 5 hours to complete lap 1. Hawkeye and I arrived at the bin drop around 12:45 and left a little after 1 pm. Our goal was to be finished by 7 pm. Seemed feasible enough, right?
LAP 2:
There is no secret formula to completing lap 2. There is no secret powder or drink mix or food choice that helps you keep going. Even if you are as fit as those who are the Elite runners, this course is designed to be tough. Lap 2 is about how bad you want to finish. The amount of hill marching and changes in terrain really took its toll and I was battling immense leg fatigue and cramps right out of the gate for lap 2. The log carry was around mile 3 and I simply was facing cramps in my legs and had to take my time. I made Hawkeye go on without me because he was still going strong. It was just me and the course now. I seriously considered quitting from miles 3-8 with every step. Hawkeye and I always said, "just keep moving" and that remained my plan. I told myself I would rather be stuck on the course and disqualified because of a time cut off rather than quitting (Spartan makes time checkpoints, for example, we had to be at mile 10 by 8:00 PM or else we would be DQ'ed).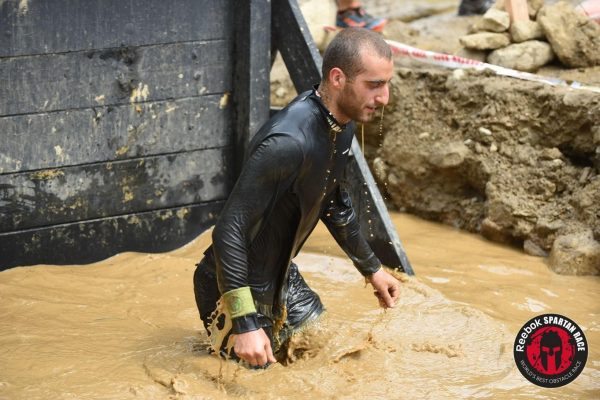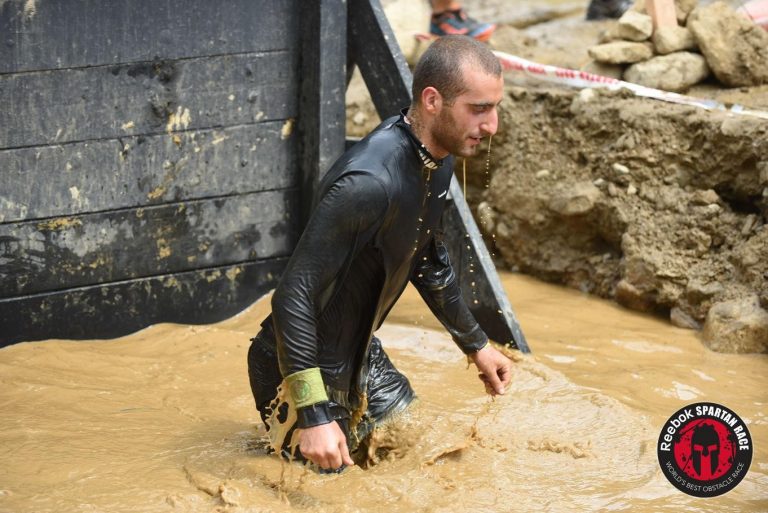 The rest of the race was all about the "keep moving mentality". I continued hobbling along with my fellow UB racers who looked equally as defeated as me. But they too kept moving forward. Shout out to cow man, Virginia Tech, and tutu for the support over various stretches of lap 2. I was able to hit mile 10 (mile 23 in total) by 6:30 PM and that's when I started to realize I still got this. I gained a second wind with every passing hill. Mile 11. Mile 12. I sensed the end was near but unable to remember exactly how close. When I broke that tree line to see the bucket brigade I knew it was all over. That was the most beautiful (and simultaneously terrifying) sight of the entire day. Better than the views from the top of the mountain. It was 8:00 PM and I had 2 hours to run a quarter mile and complete 3 obstacles. I filled my bucket and began to carry it up the hill piece by piece, taking breaks, sitting and chatting with fellow UB racers. We were delirious from exhaustion but a lightness was in our voices. We knew we had made it, we knew we were going to make it. I failed the twister and rope climb earning 60 burpees. As I did my final burpee, I got up and ran as I flew over the fire jump and crossed the finish line. 13 hours and 28 minutes.
There is so much to be said about this race. I learned the importance of having a friend, someone who will push you to keep going (shout out to Hawkeye who finished about an hour before me). But I also learned that at the end of the day, a friend can't finish the race for you. It was upon myself to keep walking and no one else could do that for me. One of my favorite quotes is from Rocky VI. Balboa says, "It ain't about how hard ya hit, it's about how hard you can get hit, and keep going. That how winnin' is done." I don't think there is a better way to describe my experience running the UB than that short quote. I wanted to take a second to congratulate all those who battled and bled to complete both the Beast and UB that day, and everyone who supported me leading up to this race.